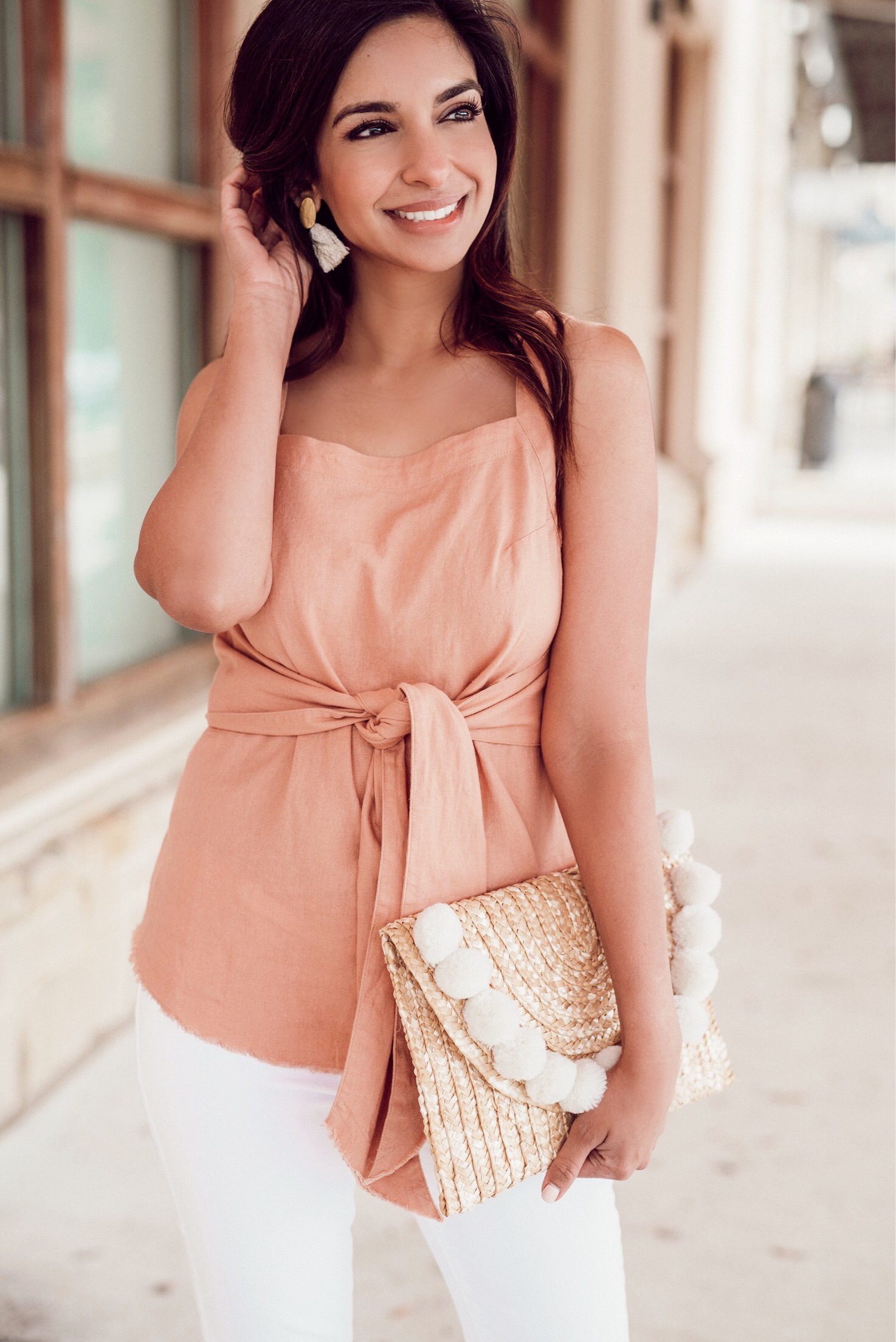 For the longest time, I never even had a skincare routine. I didn't want to invest in one and honestly never felt a need to. I would have rather spent that money elsewhere! As I'm getting older (gracefully aging?! LOL), I see the true importance of skincare and I wish that I had focused more on it earlier– It's all about prevention really! Now that I've made efforts to take proper care of my skin, I see what I've been missing out on all of these years! The overall texture of my skin has significantly improved once I decided to take the plunge and splurge on a few items.
I have combination skin that can get on the oily side, especially during hot Texas temps. It's important for me to choose products that hydrate my skin without leaving me with that sticky feeling all over my face. My bedtime routine is pretty simple and doesn't take a long time. I've been so happy with everything! It has been totally worth the time and investment into a good skincare regimen!
I shared my morning & evening skincare routine on Instagram stories (both are saved in the highlights on my profile page on Instagram). These are all products I love and I've found make a difference in my overall skin tone, texture, and brightness! You can watch a step by step of what I do in the tutorials! I also discuss this lash serum in my evening skincare tutorial which I swear by!
I've also been loving these at home masks that I've been using, along with a steamer that was recommended by a friend!
What are your must have skincare items you can't live without? I'd love to hear!
XO
Nas