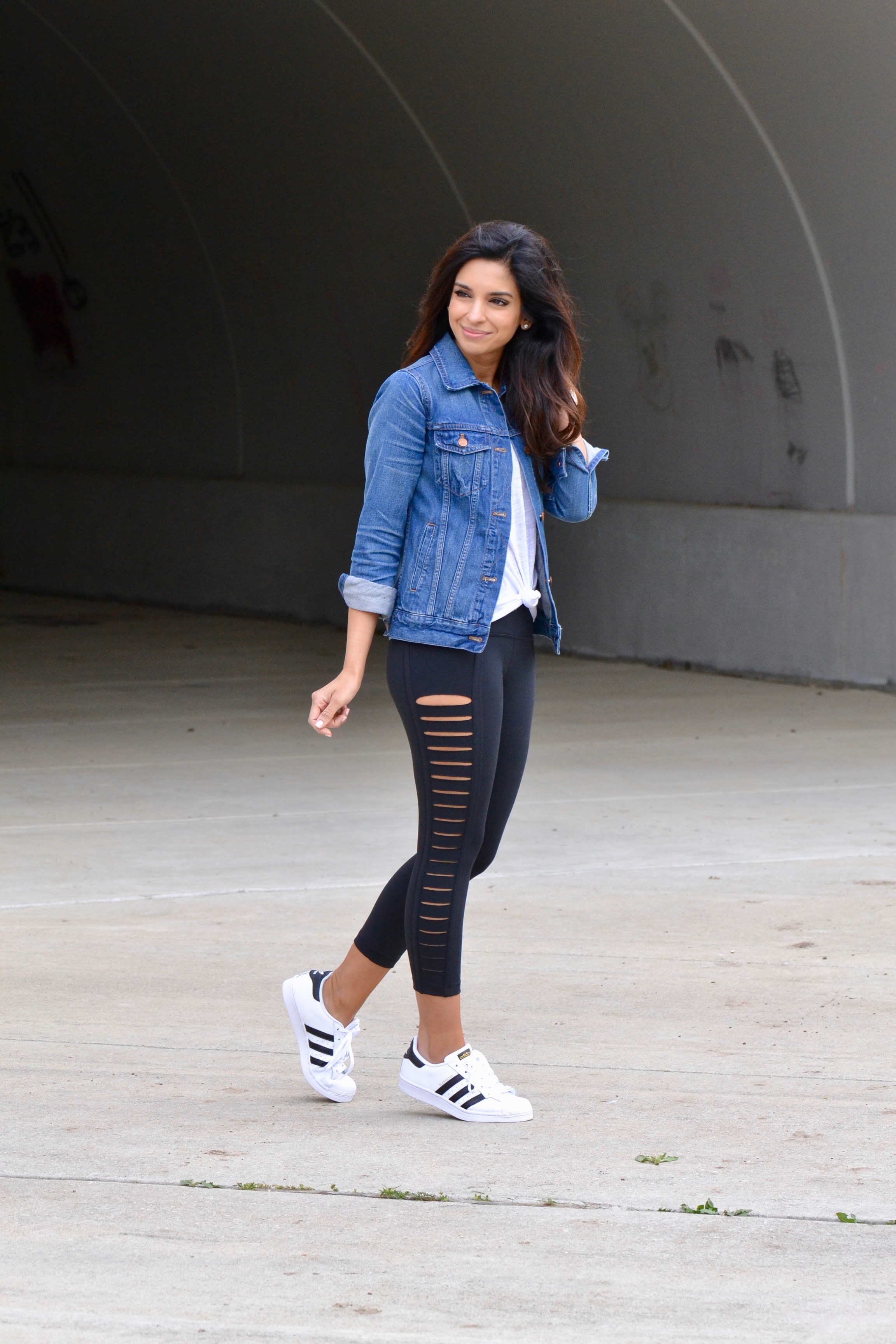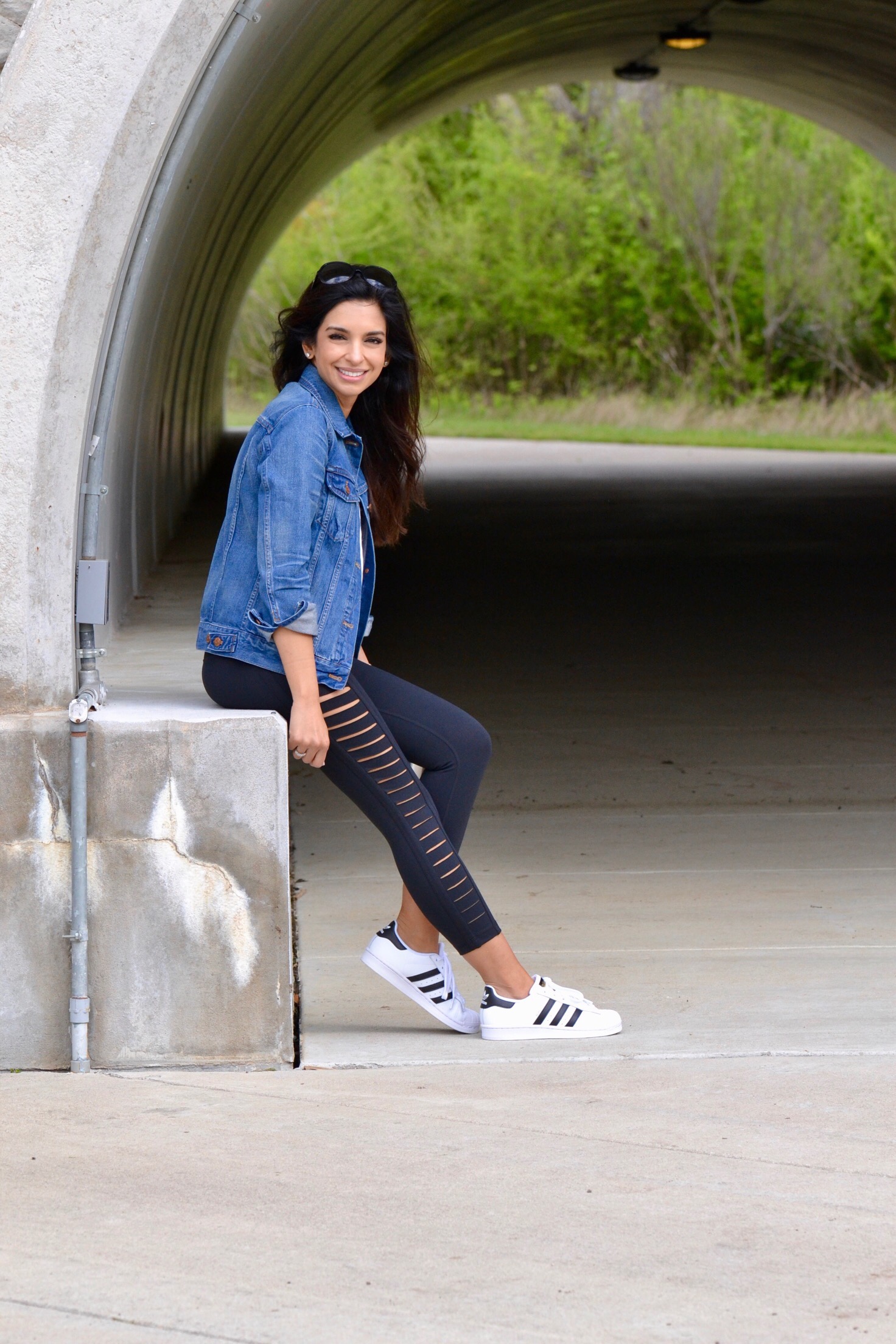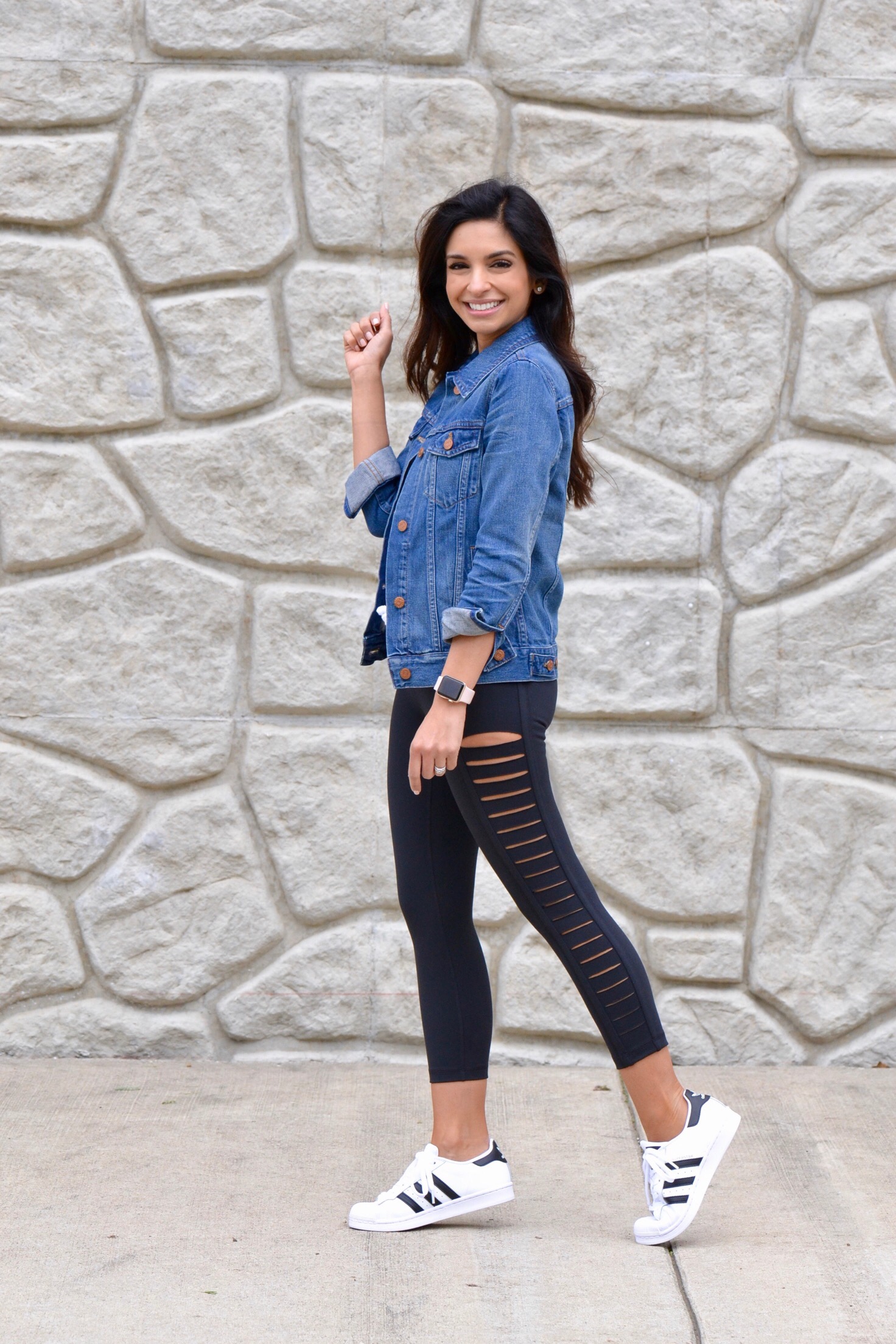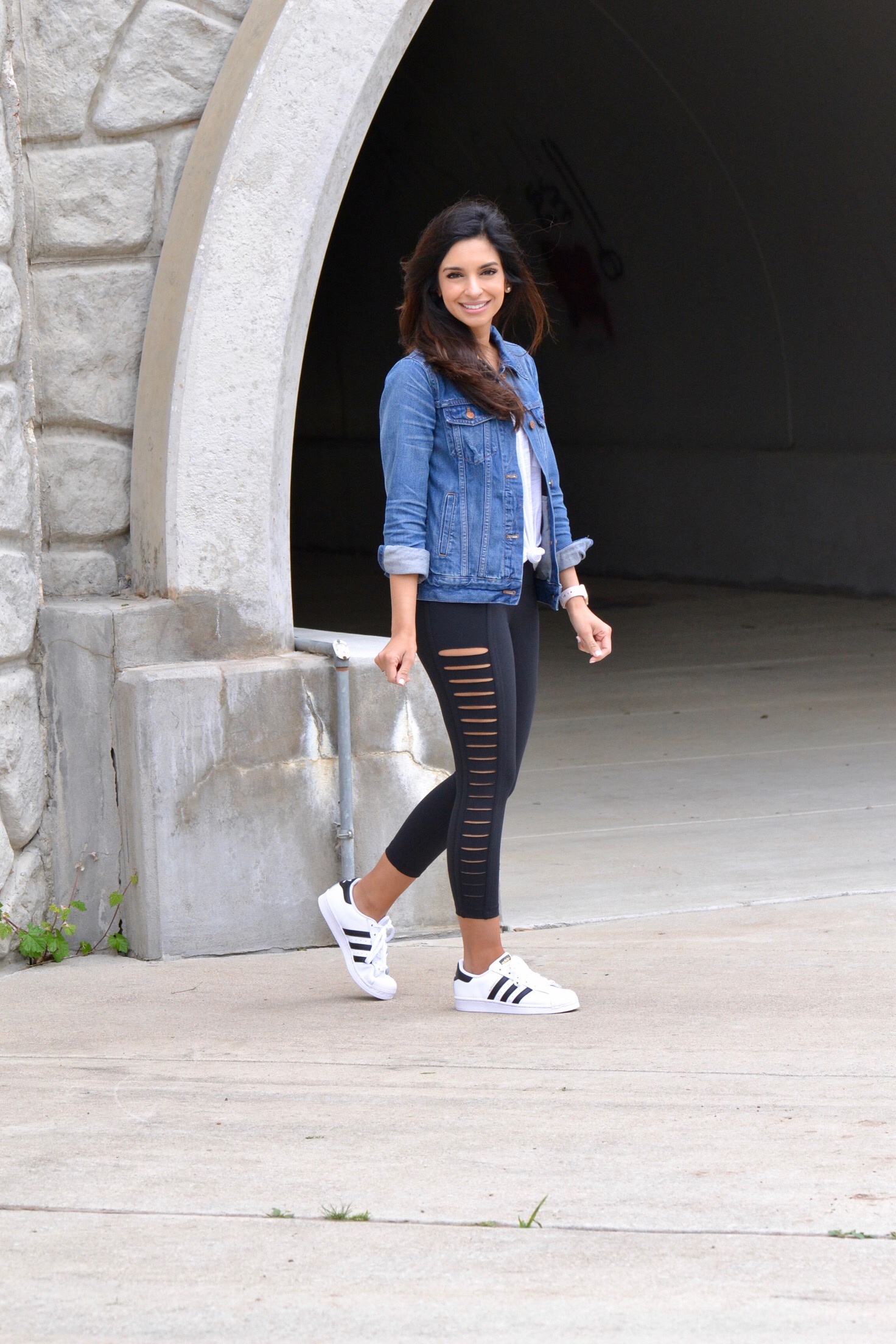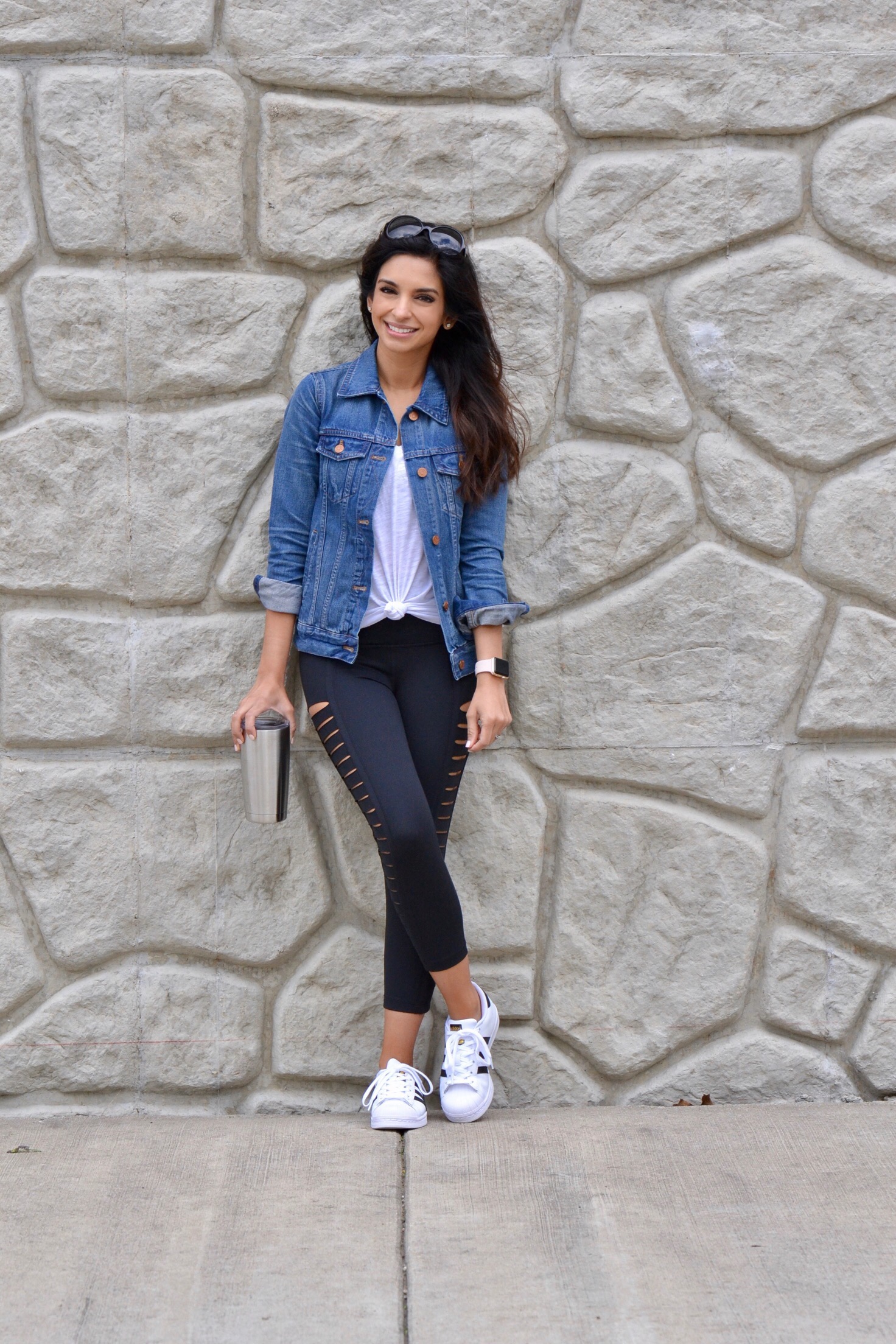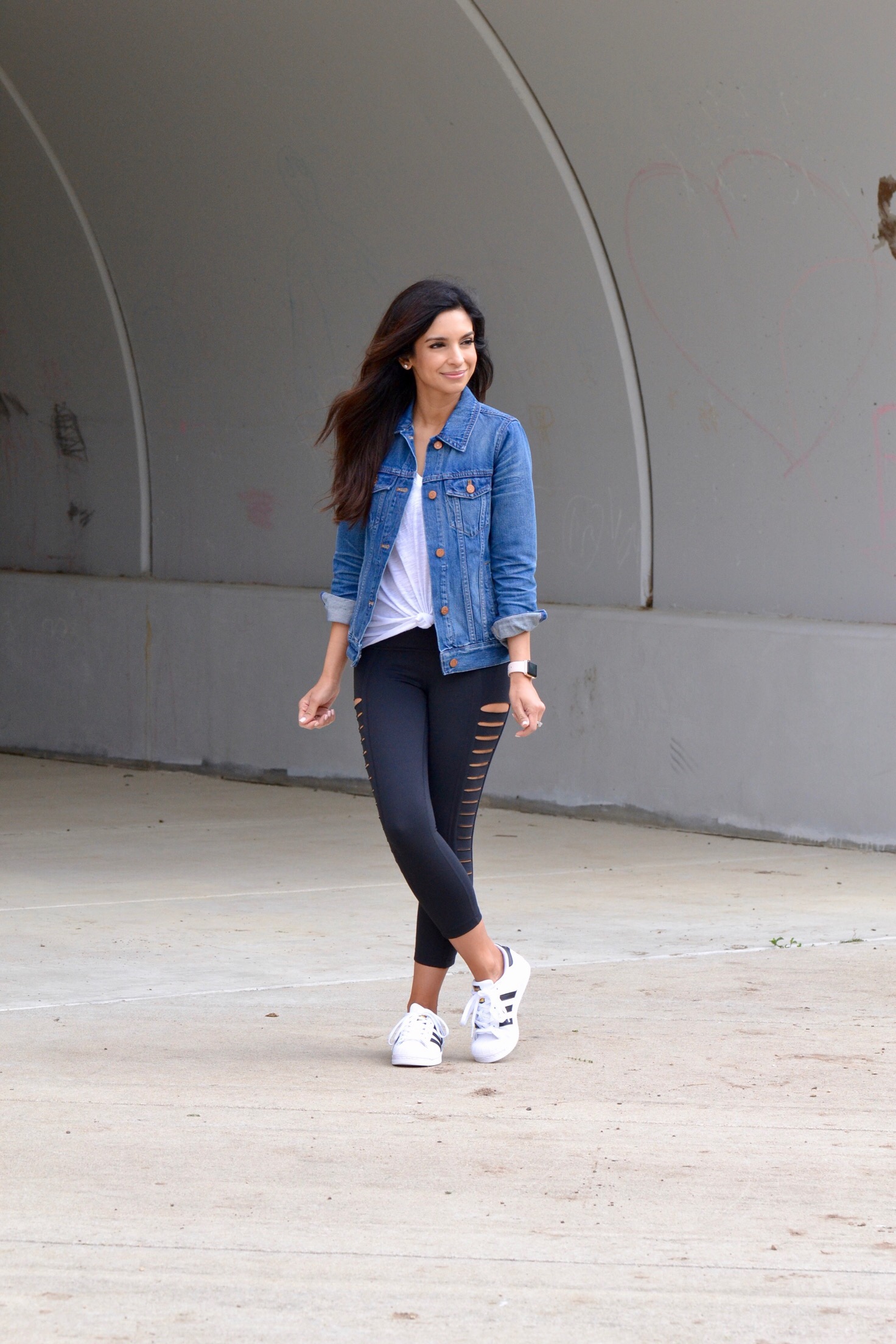 Happy Hump day friends! I'm SO excited to share some of my favorite athleisure with Nordstrom today! I have been absolutely loving what they have out right now and it's been my go to for all of my leggings lately.
My favorites are the high waisted styles by Zella and I swear I live in them! I have tried so many different brands for leggings and none of them fit quite like these. The rest of my leggings have pretty much been set aside because I always reach for these instead. They are high-quality, affordable, and always have the cutest styles! You can check out their line exclusively at Nordstrom.
I do a lot of spin classes and all of the fun trends of Zella leggings make it easy for me to go from a workout to running errands and being out all day.
Here are a few ways I transition from a sweat sesh at the gym to a busy day out and about:
1. Swap a sweaty tank for a comfy tee: When I leave a spin class, I normally change out of my sweaty top and throw on a basic tee shirt and front knot it like I did with this look. On these cooler spring days, I wear a cute jacket like this denim jacket. Another one of my favorites is this utility jacket that I love and I wear a ton.
2. Wear some fun kicks to jazz it up: I love a cute pair of sneakers and I've been contemplating getting these Adidas sneakers for awhile and I'm so glad I did because they are seriously adorable and so comfortable! They are perfect for throwing on after a spin class, running all my errands, and for those park trips with the kids. I am wearing a size 6 which is a full size down from my normal size 7. Since they are unisex, the sizing runs differently so be sure to keep that in mind!
3. A little primping goes a long way: If time allows, I use the hair dryer at the gym to blast my roots to dry out the sweat and this gives me tons of volume and makes my hair feel clean enough to get me through the rest of the day (dry shampoo is an added bonus!).  If I don't have time for this, I tie my hair up into a messy top knot and go about my day. Throw on some lip gloss and I'm good to go!
These few steps take me less than 5 minutes but make me feel less like I didn't get dressed for the day and more like I meant to wear my cute workout clothes all day! Here are a few of my favorite leggings out right now!

This post was sponsored by Nordstrom. All thoughts and opinions are my own.