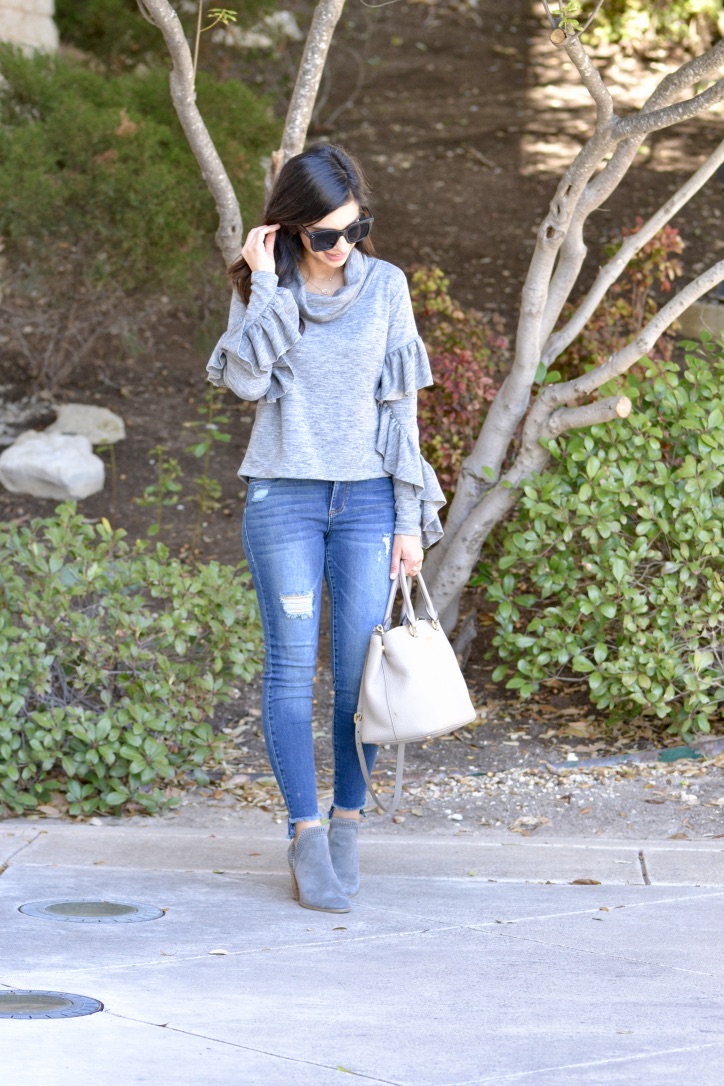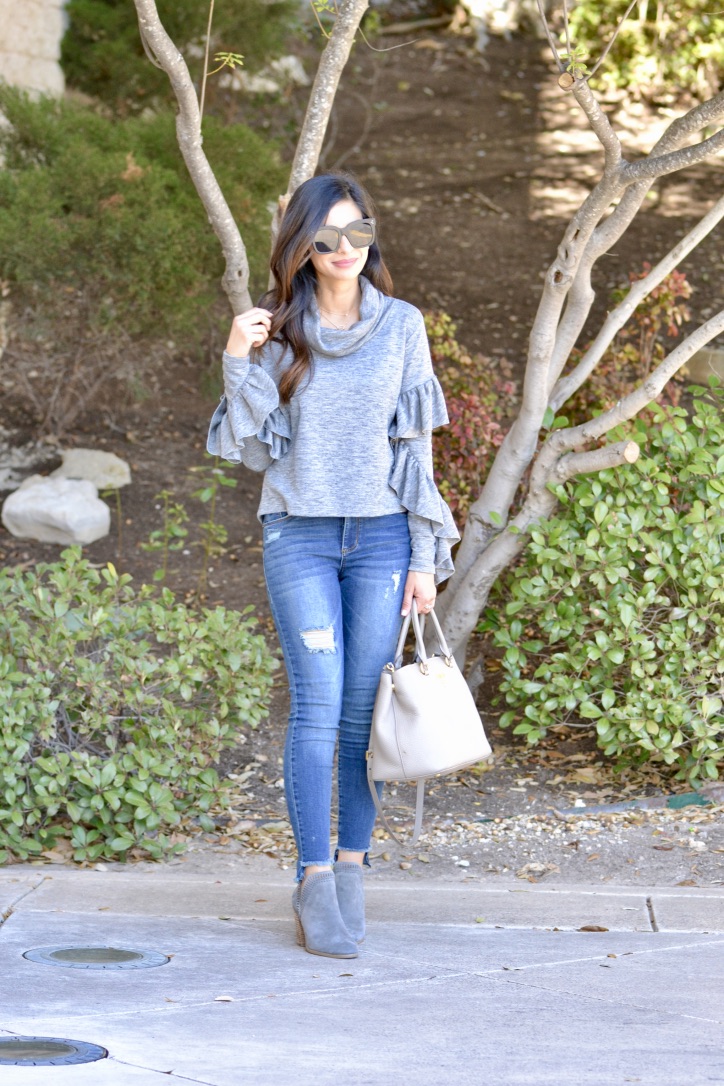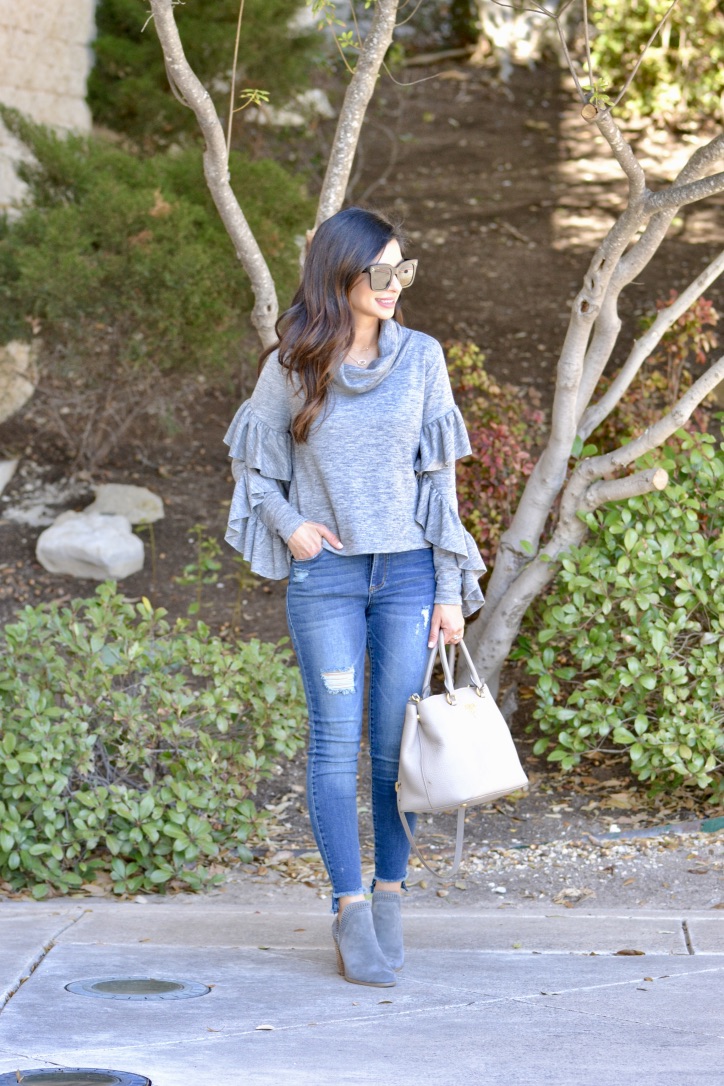 Jeans shopping…I have a love hate relationship with it! BUT I love a good pair of denim and I have been loving wearing distressed denim as the temps are starting to warm up a tad (on some days anyway…such unpredictable Texas weather!).
I'm rounding up my favorite distressed denim that I have in my closet now. The best part is that most of them are under $100, except for one designer pair I just couldn't leave out.
A good pair of jeans for me should be comfortable, soft, and easy to care for. I machine wash and dry all of my denim. I prefer for them to have a more snug fit so I like the dryer for that reason too! I've never been a fan of hang drying my jeans, I just like that warm straight from the dryer feel. Beware, some premium denim suggests only line drying so just read your labels when buying!
I think the challenge for me when buying distressed denim is walking the fine line between tastefully distressed and overly grunge style distressed. Let's be honest, I'm too old for that look! I look for more simple distressing and when I wear distressed denim, I pair it with a top that's simple and classic. My favorite would be a simple white tee or a solid color sweater. Keep everything else to a minimum for an easy and effortless look. I'm a firm believer that less is more when it comes to everyday style. I tend to keep it simple but I love how a good pair of distressed jeans can immediately make an outfit more fun!
Here are my picks and for more details on fit, be sure to check out my highlight video on Instagram for my try on session!
XO
Nas