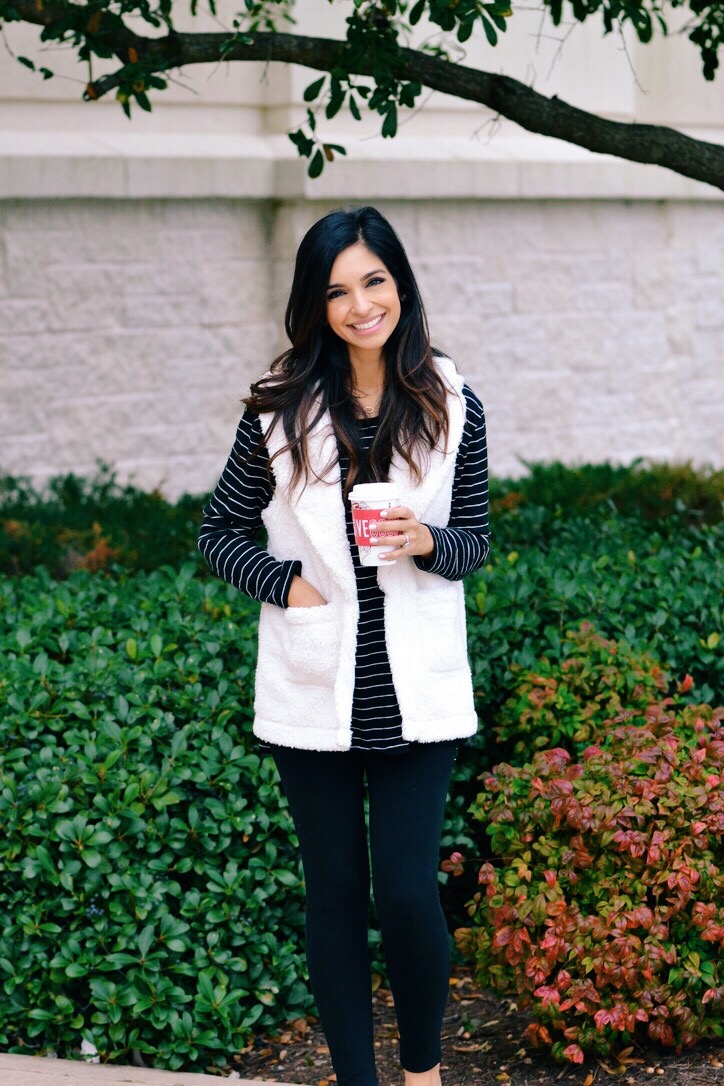 I've always been told that by the age of 30, every woman needs a good skincare routine and I really agree! I keep mine pretty simple, easy, and affordable. I've received many requests to share my skincare regimen and I think you'll find that these steps and products are pretty easy to incorporate into your routine!
Cleanse, tone, moisturize.
CLEANSING
This part is KEY for me. I've never understood how some people sleep in their makeup or skip washing their face because cleansing is imperative for me. I wouldn't say I'm particularly prone to breakouts but if I keep makeup on my skin overnight, I can guarantee I'll have a new friend on my face the next morning! (By the way- I swear by this acne on the spot treatment for when I do have an unsightly visitor, I've been using this since college and it really works!)
I started using a Clarisonic facial brush a few years ago and I've never looked back. It's hands down the most important part of my regimen and I can't live without it! I love exfoliating and the feeling of a super clean face. I add a drop of any face wash to it and it does the work for me. These are a few of the face washes I have in my shower and rotate between:

TONING
After I cleanse in the morning, I apply my toner using a soft cotton pad. I can't use a toner with alcohol in it, it really dries me out so I've been using this one for several years and have always really liked it. Once my toner dries, I apply a Vitamin C Serum. Vitamin C is great for skin brightening, anti-aging, and overall skin tone. I use a drop of the serum and spread a thin layer all over my face and neck. I've tried a few Vitamin C serums and this is the one I'm currently using and love:

After I tone my skin in the evening, I apply a thin layer of a retinoid cream that is prescribed by my dermatologist. This has been an off and on step for me the last couple of years but I know it's an important one for long term skincare. Retinoids are great for unclogging pores and preventing breakouts. Recently, I was getting a lot of clogged pores so I got back on it and noticed a major difference within weeks. My prescription is for a 0.025% Retinoid because anything stronger, my skin freaks out and gets insanely dried out. The 0.025% has been a great fit for me.
MOISTURIZING
This may be an old wives tale, but my mom has always told me that the more you moisturize, the less wrinkles you'll have! She has been slathering on vitamin E oil onto her face every night since as long as I can remember and her skin looks better than women 10 years younger than her! I don't take it to that extreme on a nightly basis but I DO love to moisturize. My most recent obsession over the last few months has been the First Aid Beauty Ultra Repair Cream – it has worked wonders for my skin by truly moisturizing without feeling greasy. So many moisturizers just seem to sit on top of the skin without really seeping in and doing what they're supposed to and this one really does it. I love it so much I've been using it both day and night during the winter and relying on the SPF from my makeup instead of from a moisturizer. During the warmer months when I'm more sun exposed, I always add in a separate SPF. I love the CeraVe moisturizers and the AM moisturizer has SPF in it as well.
Eye cream is also a must for me, I get really dry under that area if I don't moisturize and it also helps prevent creasing with my concealer and smoother application of eye make up. I've been using this eye cream for a couple of years and really love the texture of it.

I've been looking to add a good weekly skin masque to my routine and would love any recommendations you may have! I also love getting facials and used to schedule them regularly before mom life became so hectic. I still try to go every other month if I can fit it in because my skin always looks and feels so much better after a good facial! When I do get to go, I usually add on a mild fruit extract peel for skin brightening.
I hope that this was helpful and that it motivates you to start off your year right by amping up your skincare routine. It does take a couple of extra minutes a day, but it's well worth it! I'd love to hear some of your favorite skin care regimens and products that you can't live without! And as always, leave me a message with any questions 🙂
XO
Nas