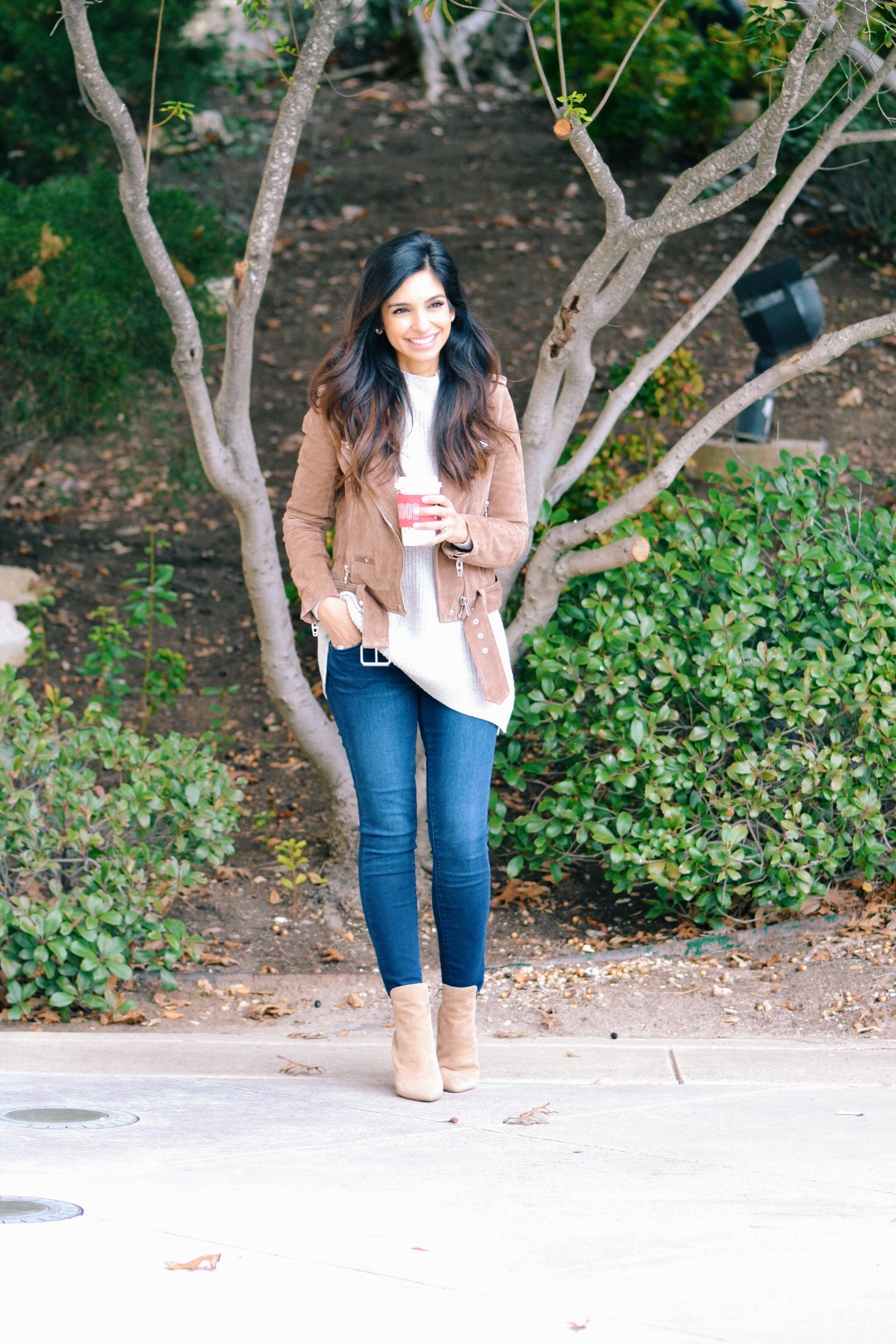 Happy 2018 friends! I can't believe how quickly the New Year snuck up on me. December is a crazy month for our household. We have my birthday, our wedding anniversary, holiday parties, events at the kids' schools, Christmas, and the list goes on! It just flies by and before I knew it, here we are in 2018!
I love this time of year because it kinda forces me to reflect on things and it's a great time to do a reset. It gives me the chance to look at things with a fresh set of eyes again. One of my goals for 2017 was to work on finding time for myself amidst the non stop chaos that is my life. As a mom of three, there are many times that I've felt spread so thin and I'm often not able to give 100% to anything or anyone. So I always felt guilty taking any more of me away from my family. This resulted in an overtired and burnt out mommy! What I was missing was finding time for me. I needed to find it, because the chaos wasn't going anywhere and I needed an outlet so that I could be the best mom and wife I could be.
I'm happy to say that I accomplished that in 2017. I carved out time for me, and I realized that IT'S OKAY for me to have a life outside of being a mom. As a matter of fact, it's so important. I've been able to focus more attention on my health and fitness and and found time for my spin classes that I love so much. I run errands ALONE (moms, you know this is such a treat!) and I try to meet a friend for lunch once or twice a week. My husband and I try to make more time for date nights now that our youngest isn't a small baby anymore and that will continue to get easier & easier to do. And…I found the time to blog, something friends and family have encouraged me to do for awhile now and I finally pulled the trigger! There was always an excuse of why I couldn't make time for anything else and I've proven to myself that I CAN make time for myself and still give my family what they need and deserve. All of these things have contributed to me being able to be a better me, which in turn makes me a better wife and a better mom.
With all of that being said, we always have room for improvement. On a personal level, something I am going to strive for in 2018 in my day to day is pretty simple- I want to be more present in every moment. I sometimes find myself going through the motions and not truly taking the moment in and just enjoying it for what it is. My mind goes a mile a minute and I just want to STOP and enjoy it. There are many times that we'll be out as a family and my mind is occupied because I'm worried about the small things- Are we running on time? Is everyone dressed right? Does everyone have their favorite snack? (life of a mom- snacks, alwayssss snacks) Is the baby okay? Are we going to be home in time for her nap? Did I remind everyone to go potty? Yes, much of this is just the life of being a mom but I've learned that if something isn't exactly right, it's GOING TO BE OKAY! Things don't always have to fit in a box and be perfect, which is hard when you're one of those people that likes things done YOUR way (guilty!). And by my way, I mean the right way lol. Joking aside, I admire people who are more spontaneous and don't have everything so perfectly planned. I've always been such a planner but I don't want it to be in the way of enjoying the moments that matter, so I'm going to strive for more of that with my husband and kids in 2018.
On a blogging level, one of my plans for HeyNasreen is to branch out a little. Starting a blog this year was pretty nerve wracking for me because it opens you up to others' opinions or criticism and that is kinda scary! But now that I've taken the plunge, I feel more and more comfortable to share more of my life with my blogging family. I've mostly shared outfit photos with you all up to this point (which is fun for me!) and after requests on hair and make up tutorials I did one and you guys were so sweet and encouraging despite my many hiccups! I'd love to hear from YOU about what you'd like to see on this blog. More beauty tips? Try on sessions? Health & fitness? Mom life? I'd love to hear what you'd like to see from me 🙂
If you've made it this far, I just want to say THANK YOU for being a part of my blogging fam & for all of your support along the way! I'm excited to see what 2018 has in store for all of us! Happy New Year!
XO
Nas