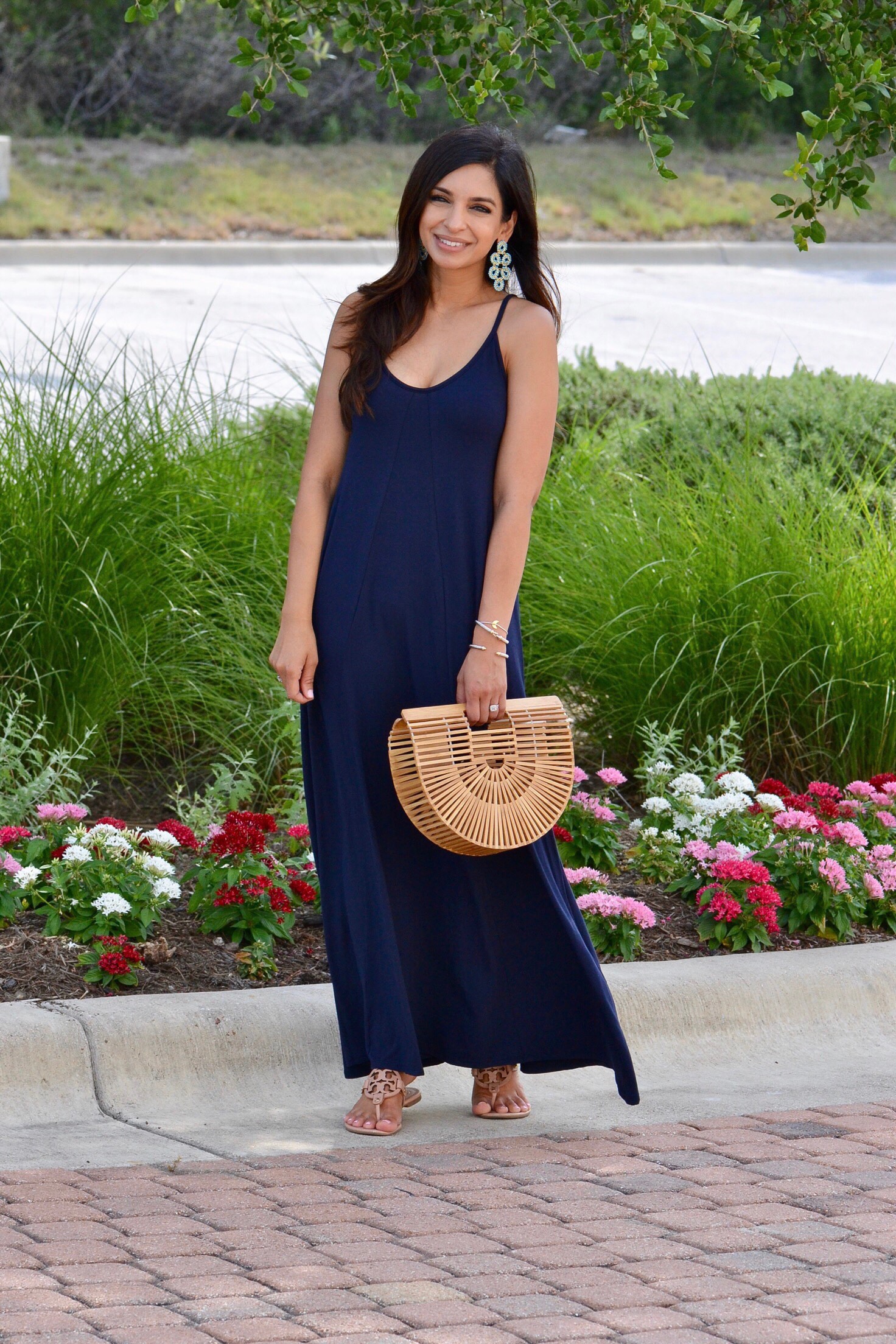 MAXI DRESS | STATEMENT EARRINGS | SANDALS | HANDBAG
This summer we really front loaded our vacations and have so much going on in the month of June! We've already had so much fun and I'm really looking forward to more great memories with the family!
I've been asked by many of you to share some of my summer vacation essentials for the summer so I'm doing just that today. I'm rounding up a bunch of my favorite dresses, swimsuits, sandals, accessories, sunscreens, hats, and bags that are coming with me. You name it, I've got ya covered 😉
First, I'll share a few packing tips:
As you all know, I have three kids to pack for too, so I have to do my best to pack everyone (especially myself) efficiently. One thing that is now a MUST for me when packing is a set of packing cubes! I used these for the first time last weekend and it made packing and unpacking so much easier! I have a set for each of the kids and have an order placed for my own set as well. Addicted!!!
Something else that I have been LOVING is my most recent toiletry bag. This weekender makeup bag is the best I've found in a long time and it's super affordable. I've been using it for all of my skincare and shower essentials and I love how compact it keeps everything.
I also suggest investing in some good luggage that have helpful compartments inside. When I travel, organization is key to putting together a great outfit. I can't tell you how many times in the past that I've put together an outfit when packing but can't find what I'm looking for when I actually get there!  I've been using my Andiamo luggage for the last few months and I absolutely love it! It has awesome dividers inside that help me with finding things easily and one of my favorite features is the USB port to charge my phone…lifesaver!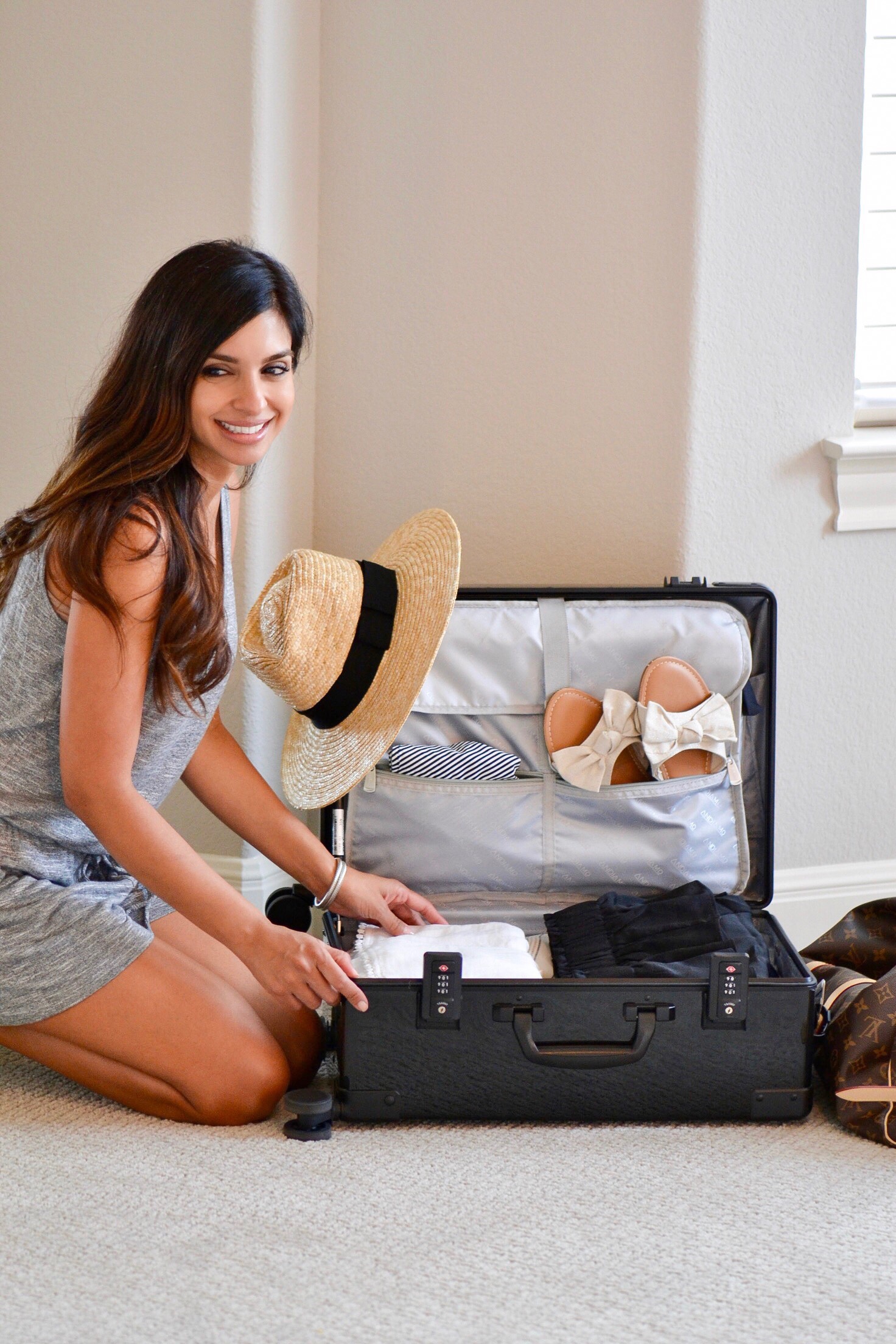 Now — what's coming with me?! We are headed to Florida next week and I am going to do my very best not to overpack. I want to take things that are versatile, easy and comfortable to wear, and that can be mixed and matched together. I plan to pack about 4-5 of my favorite summer dresses, 3 swimsuits, a few tees and shorts, and some kimonos which can double as coverups! I'm definitely packing this maxi dress, I live for a good maxi and the fit of this one is just perfect. I'm wearing an XS Petite, and it comes in regular sizes too. For shoes, I'm going to try and narrow it down to 2 pairs of sandals and 1 pair of flip flops. I'll also pack some summer hats as well as different statement earrings to change up my outfits and add some fun to some of the basics I'll take along. Here are some of the pieces that are coming with me and some additional items that I think are perfect for a beach trip!
Whatever your travel plans may be this summer, I hope you all have a safe and wonderful season!!
xoxo
Nas