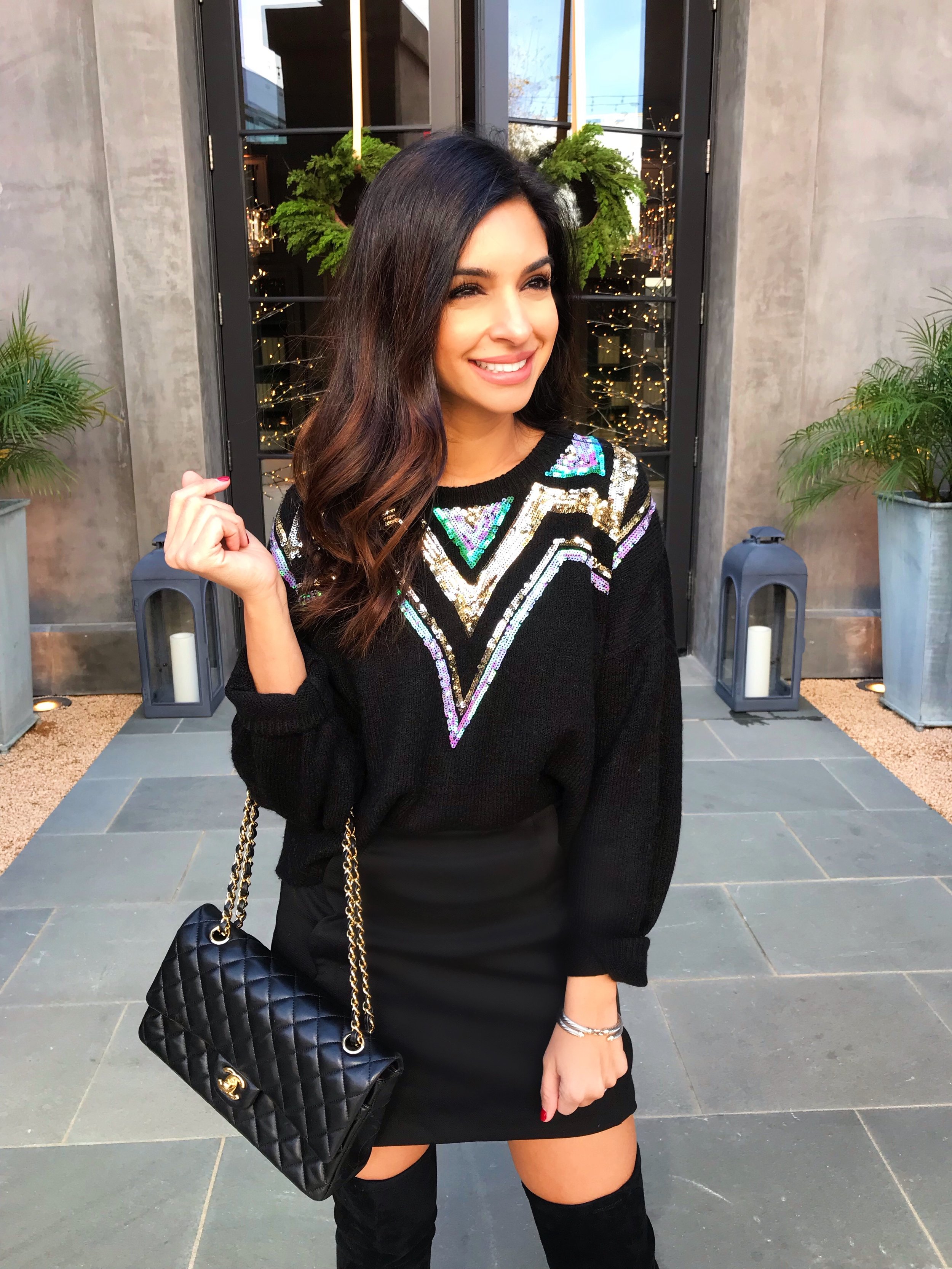 Sequins Sweater // Statement Earrings // Over the Knee Boots
I really can't believe that it's already that time of year! Where has 2018 gone?! This time of year always sneaks up on me, especially because December is a busy month for us. Our wedding anniversary is right before Christmas too, this year will be 12 years for Nazim and I!
What do y'all normally do for NYE? We love planning a big night out for NYE, but this year we will likely stay in or maybe do a small house party with some family and friends. It will be low key, which I'm really looking forward to. After the chaos of Christmas, I'm sure I'll be ready for some relaxation!
If you're heading out for a fun night out, I've rounded up some easy party looks! If you're not a sequins or dress type of gal, I've also included some more laid back styles that I think would be perfect. This season I'm really gravitating towards velvet so I've rounded up some pieces that I love!
XOXO,
Nasreen
pick your look
glam up your look
accessorize your look
complete your look