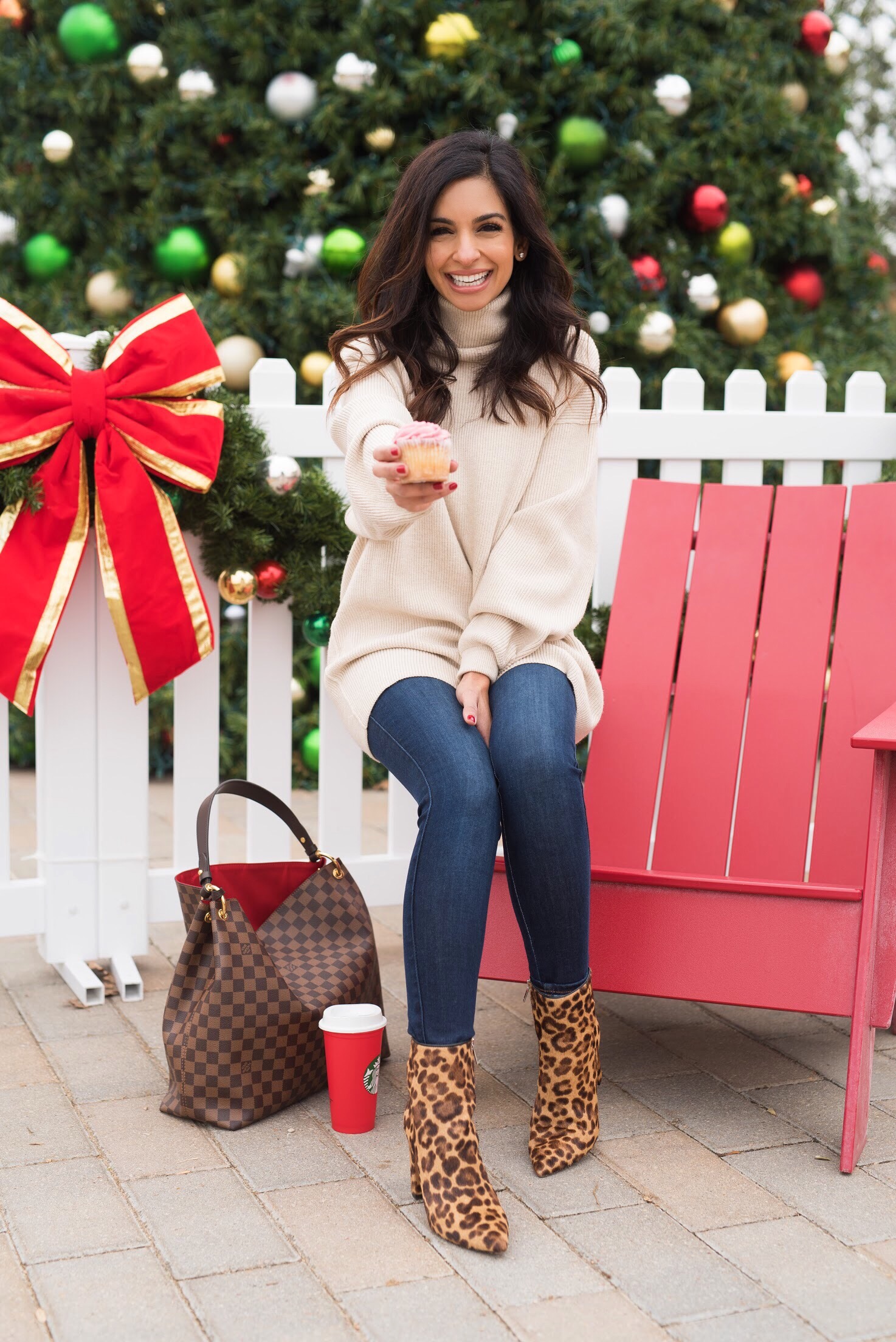 Well friends, so many of you all have been asking so I'm here to answer! I am a whopping 38 years old today!!! Gosh, just typing that number feels kinda surreal because I'm SO close to 40 which in my opinion is a pretty big milestone birthday! But, I wanted to talk a little bit about this whole age thing…
We have all heard the saying that age is just a number – and it's true. I'm 38, yet somehow I am just now realizing how comfortable I am in my own skin. Somehow, I feel the least old I ever have. When I thought about writing this post, I was trying to figure out why is it that I am getting older (let's face it, I'm basically 40!), but I don't feel like I'm getting old? I remember when I turned 30 and I felt SO old, and here I am now pretty close to entering a new decade…
My answer is because I am more myself now than I have ever been. I am comfortable with who I am, and I am confident about what I stand for. The constant self doubt that I felt in my 20s and even into my 30s no longer exists. I have accepted my flaws and have realized those flaws are ME. I am a mom of three beautiful and healthy kids, I have the most amazing husband and have been married nearly 12 years, and this year my little passion project HeyNasreen really turned into something. I have a lot to celebrate, life is pretty darn good!
Now, I can't say that aging doesn't scare me a little bit because it does! The gray hairs continue to sprout, the wrinkles are starting to develop…and that part isn't fun. But thankfully, we have options for those, haha! What I want those of you who are reading this to remember, is that our actual age really doesn't matter. How WE approach it, how WE feel about it, that is what matters. Don't let the number, whatever it is, get in the way of you doing you, I'm sure as hell not gonna!!!
Thank y'all so much for all the birthday love and wishes. I am so thankful for each and every one of you and can't wait to grow older together!
XOXO,
Nas
SHOP THE POST

Photo by Divina Stennfeld Photography