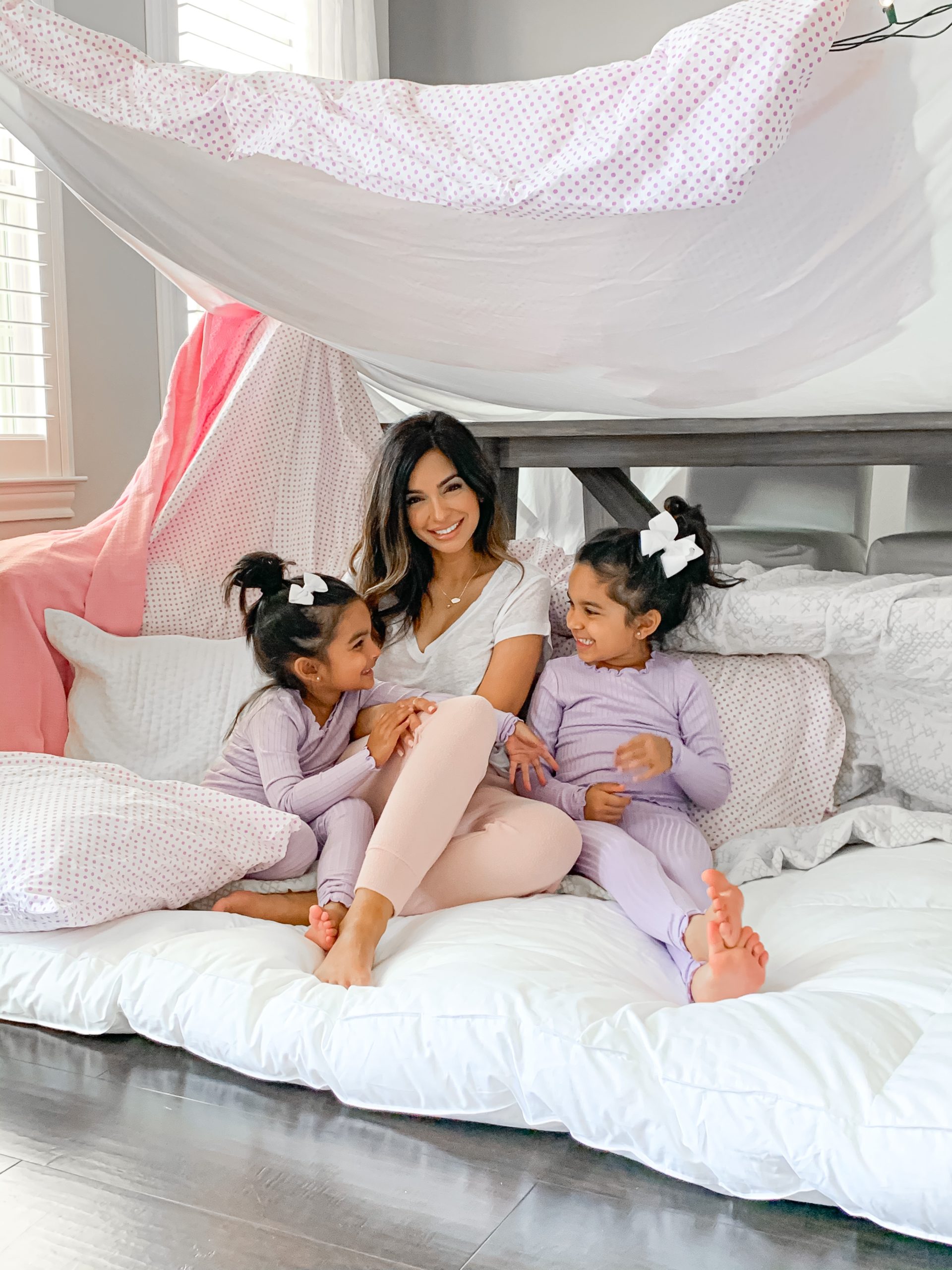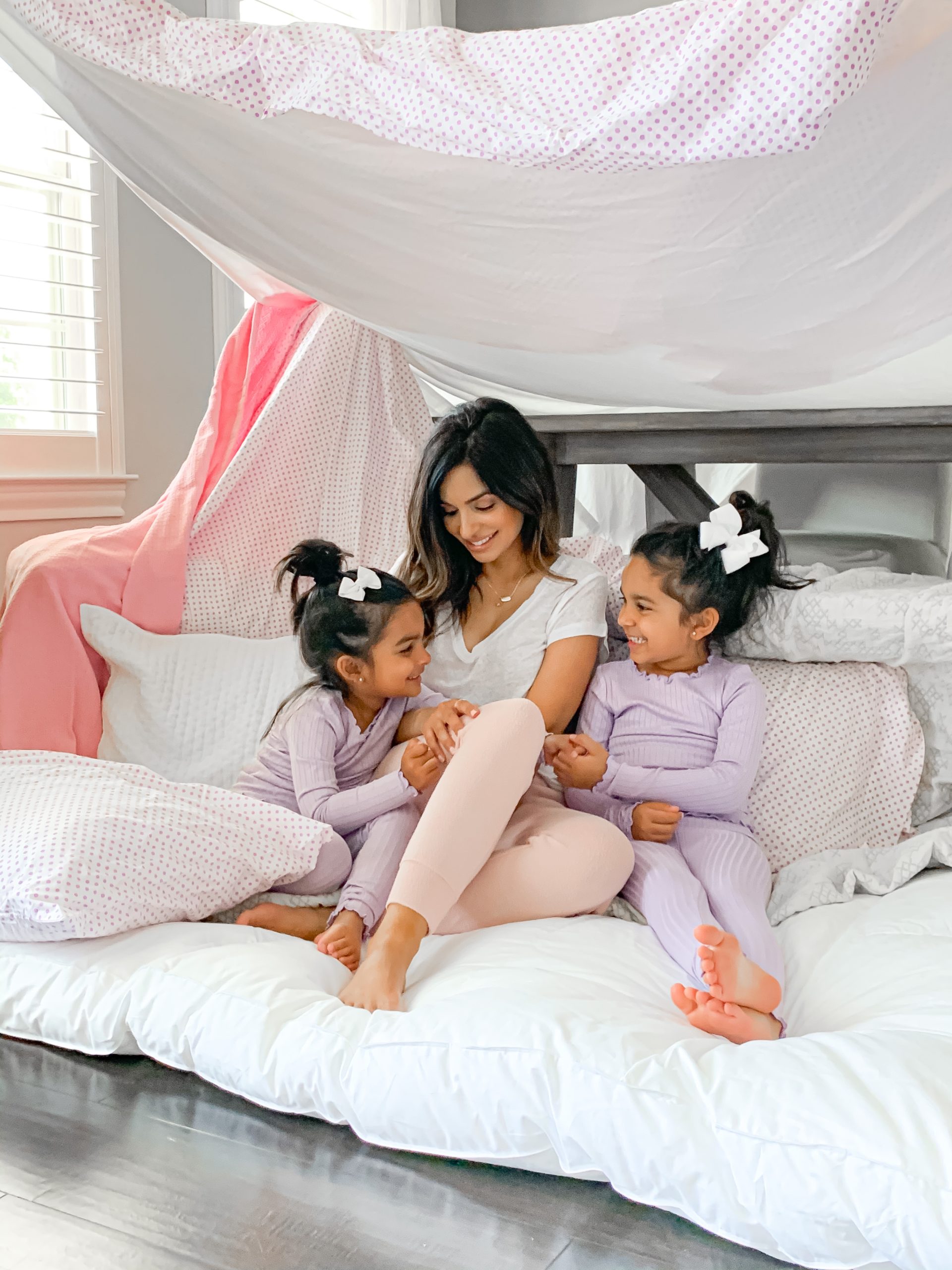 It's been a rainy week here in Austin, and like many of you, we're starting to get a little stir crazy! We've been keeping busy by playing a ton of games as a family – their favorites are Monopoly and Uno by far and they've all become pros!
Sometimes on rainy weeks like this one, we'll set up a blanket fort and the girls will spend the day going in and out of their special little spot. We grab a bunch of sheets, blankets, and comforters and set up shop and they have so much fun! The girls will bring their books, dolls, and puzzles and just play in there and I love hearing their giggles and watching them use their imagination! Definitely brings me back to when I was younger!
A few weeks ago I ordered some new sheets for them as well as some new bedding for us from The Company Store, and I was so pleased with what we got! For the girls I went with Swiss Dot Percale Kids Sheets and I love how they bring a little bit pop of color. The girls' are both very into purple right now so that's what we went with! They have a ton of cute kids' bedding options!
For our master, I was in need of a new white set so I placed an order during the White Sale since everything is 20% off. I went with the Wrinkle-Free Sateen Duvet Cover for us and I was SO impressed to see that after washing it, it truly is wrinkle free! That was something that really bugged me about my last set. I also got the Legends Sateen Sheet set and it is as heavenly as you'd imagine! Amazing quality!
I wanted to also share that The Company Store is doing an exciting giveaway until June 25th! For every post of a blanket fort shared tagging @TheCompanyStore #BlanketFortChallenge, They are donating $10 to Ronald McDonald House. In addition to the donation, there will bi-weekly winners who will receive $1,000 worth of The Company Store e-giftcards! Details below!!
How to enter the Giveaway:
Step 1: Have fun building and enjoying a blanket fort at home!
Step 2: Take a picture enjoying the fort
Step 3: Share the image on Instagram, tagging @TheCompanyStore #BlanketFortChallenge
Step 4: Tag 3 friends and challenge them to build a fort
Giveaway Logistics:
Contest will begin 5/2/2020 and go through 6/25/2020
The Company Store will select winners on 5/15, 5/29, 6/12 and 6/26
Winners will be notified via DM on Instagram

Thank you to The Company Store for partnering with me on this post. As always, all thoughts and opinions are my own.