It's officially fall, y'all! And you know what that means… time for fall family photos! I know a lot of us are working on planning outfits for photos and it can often feel overwhelming. Whenever I'm planning outfits for my own family photos, I always start with picking a color palette and then I look for what I'll be wearing so that I can build the rest of the family's clothing choices off of that. This has definitely proven to be the easiest way for me to plan over the years!
For our fall family photos this year, I'm planning to wear this Gibsonlook dress from my collection. It makes for the perfect family photo option – it's neutral, so flattering on, and goes with everything! It's easy to pair with heels, booties, or over the knee boots depending on the look you're going for. You can get 15% off the dress or any piece in my Gibsonlook collection with code NASREEN15.
Below you can find 4 different style inspiration boards using the Gibsonlook dress as a jumping off point to help you ladies build some outfit ideas for the whole family. I've chosen 4 fall color palettes this year: neutral & blush, brown, burgundy, & sage. Everything I've picked out is linked below for you to easily shop from!
---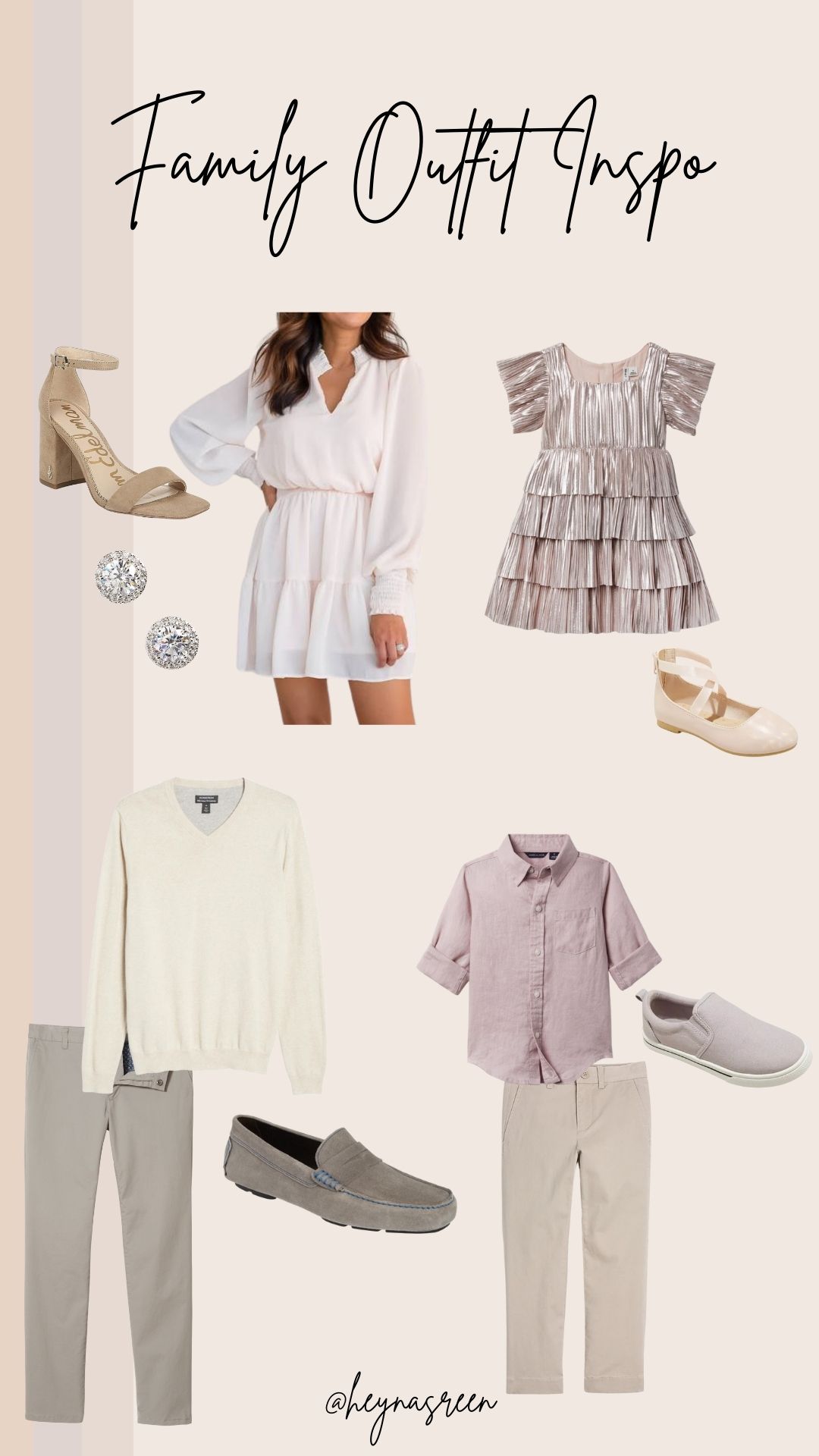 Shop the neutral & blush color palette:

---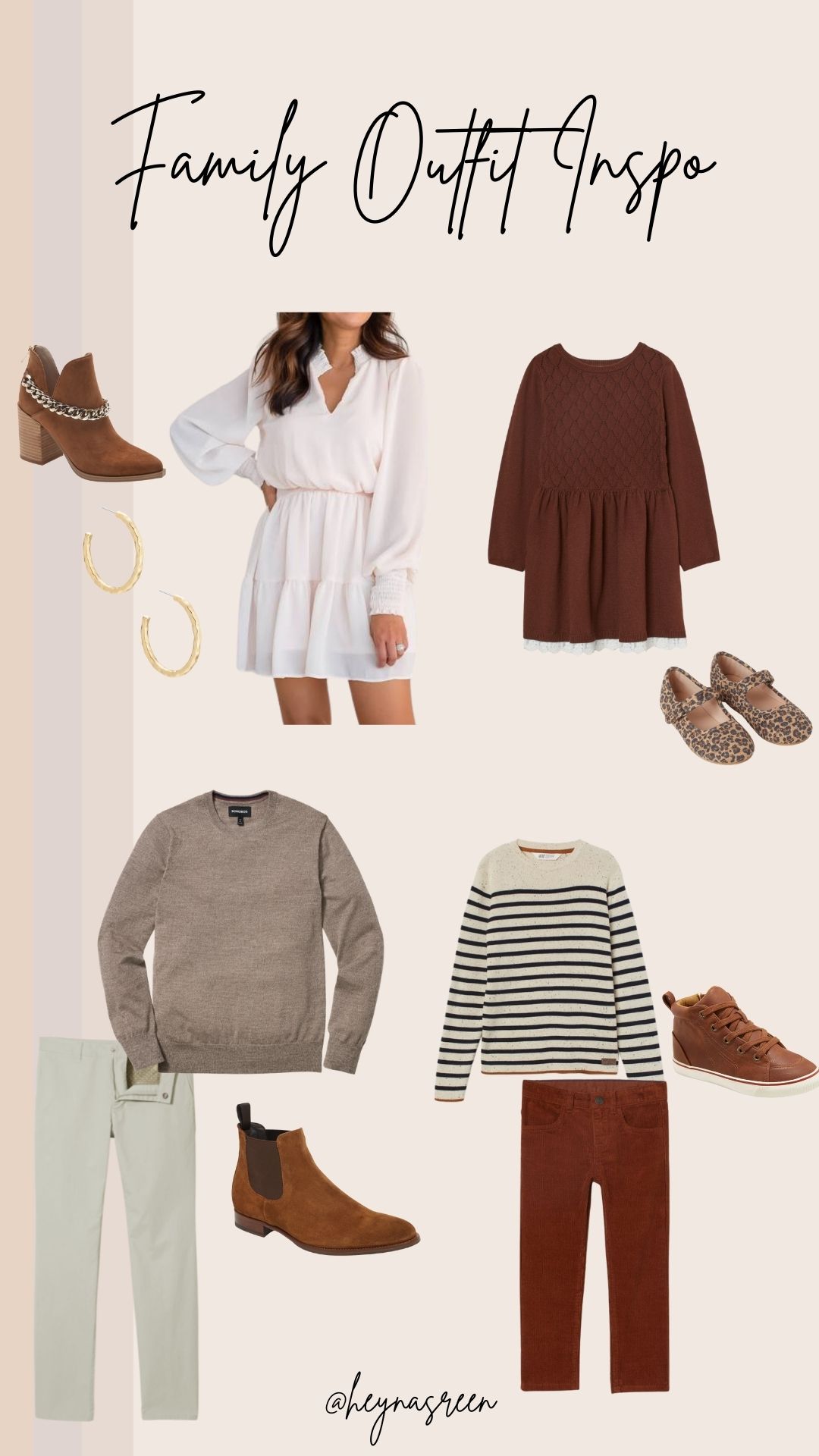 ---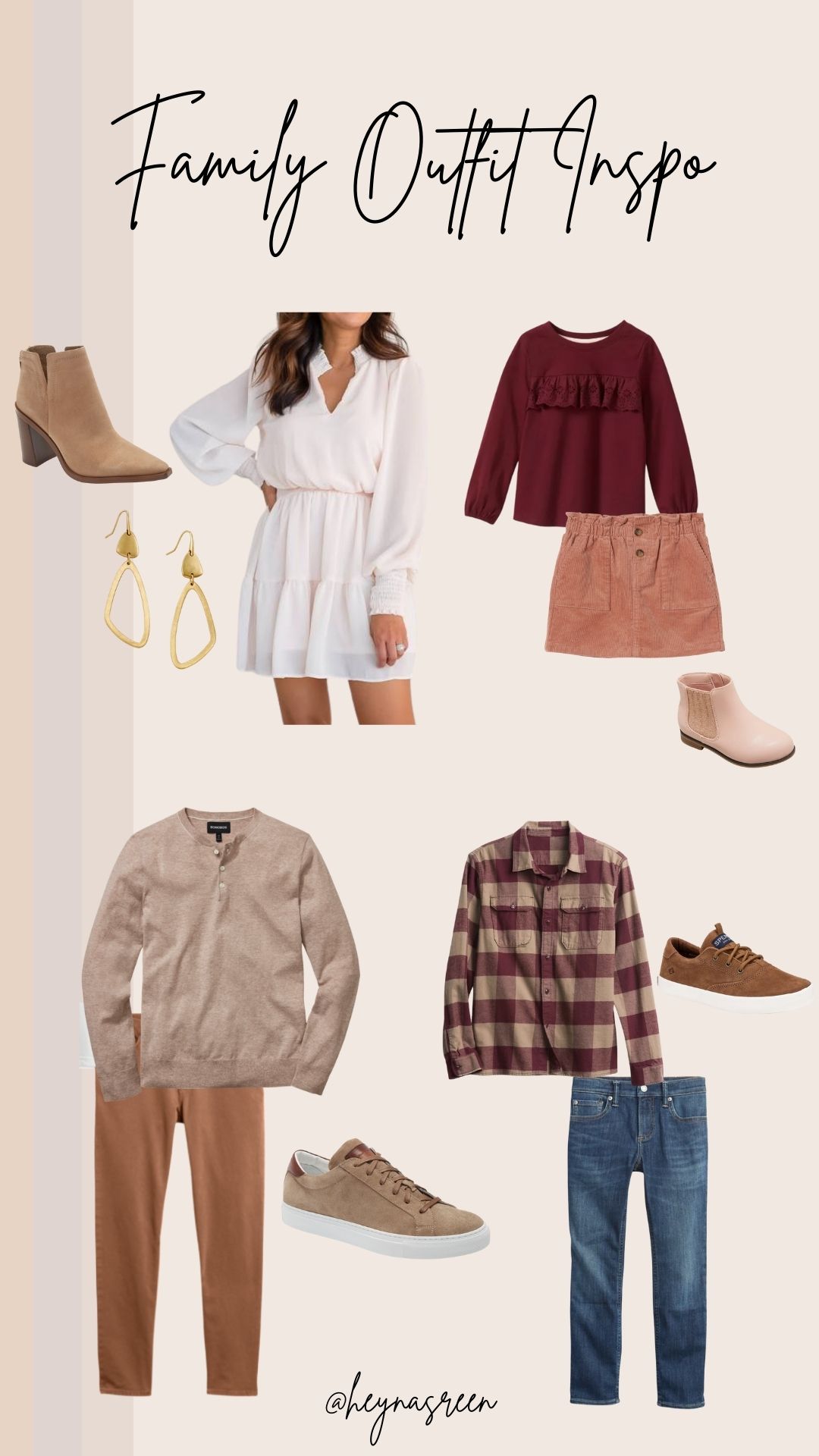 Shop the burgundy color palette:

---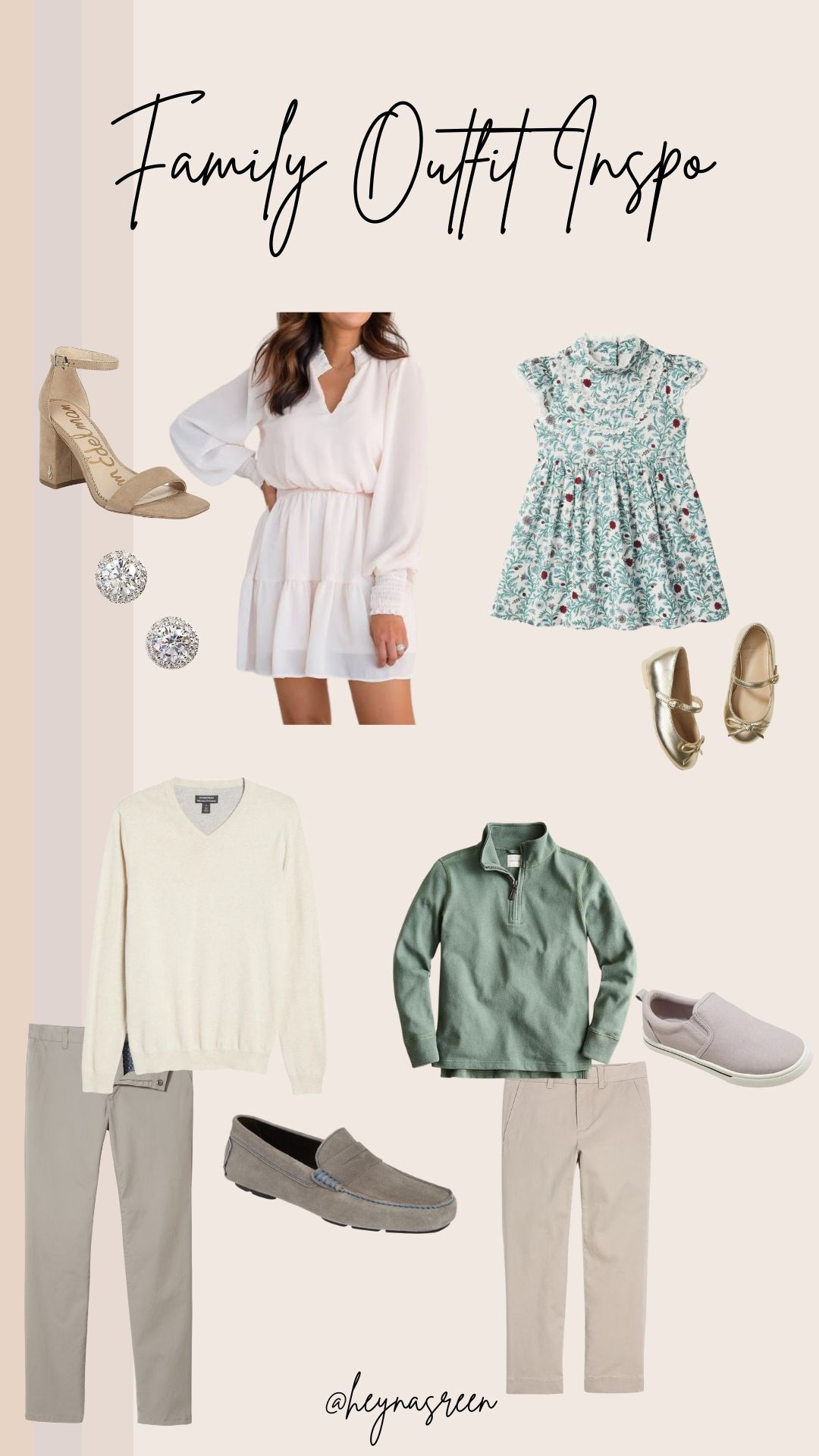 I hope this is helpful for you ladies when picking out fall family photo outfits this year! I can't wait to see how they turn out!