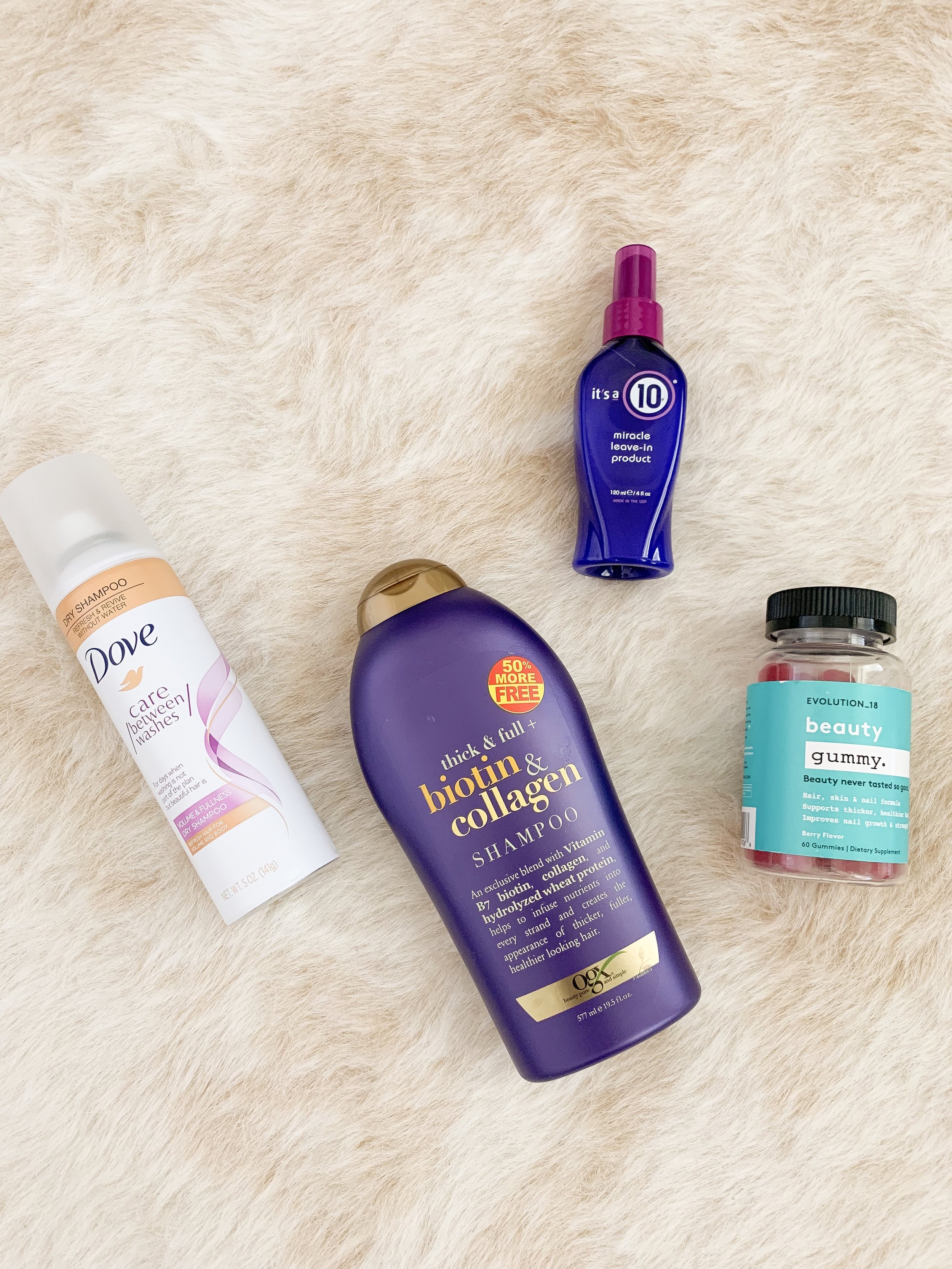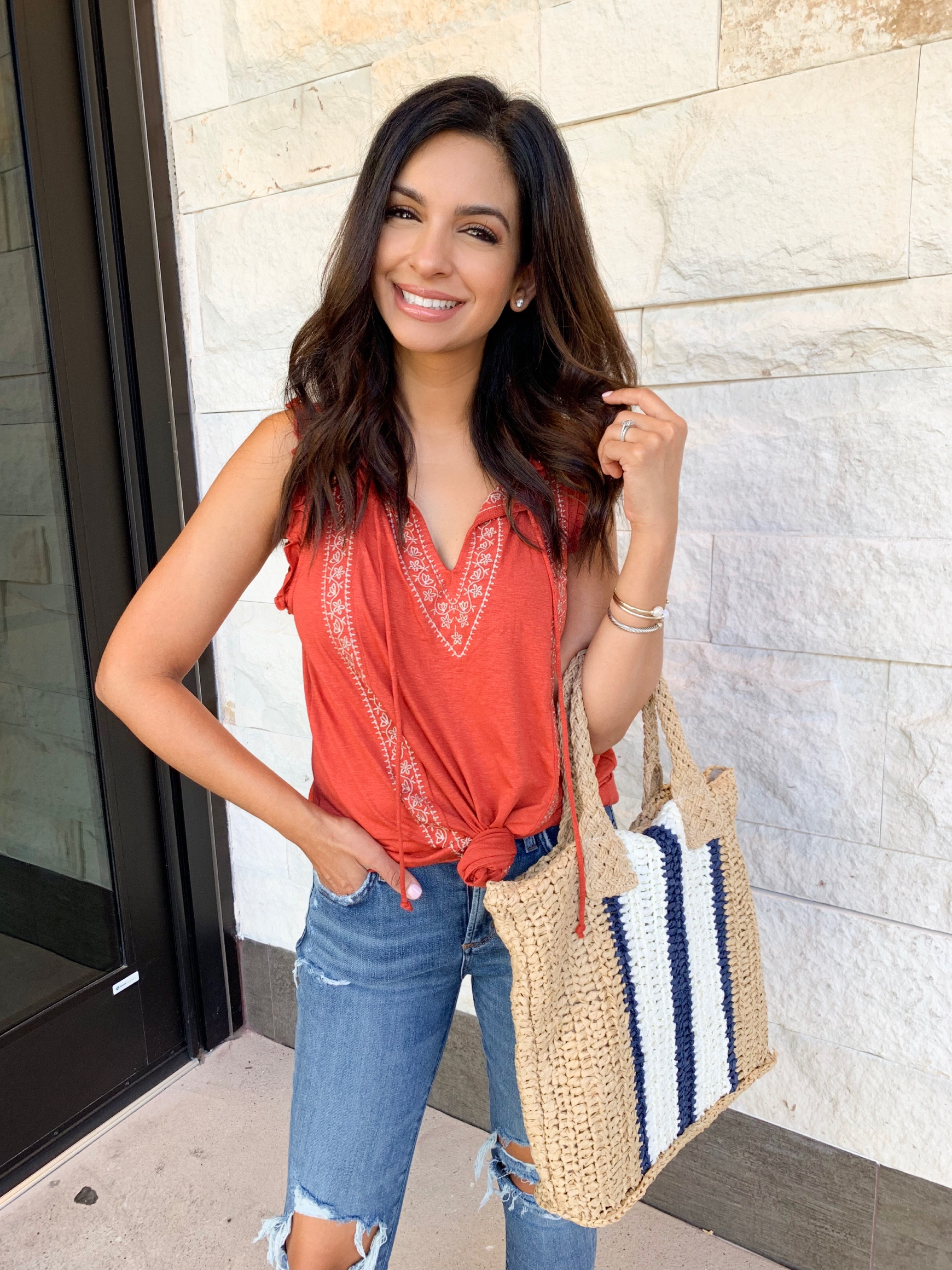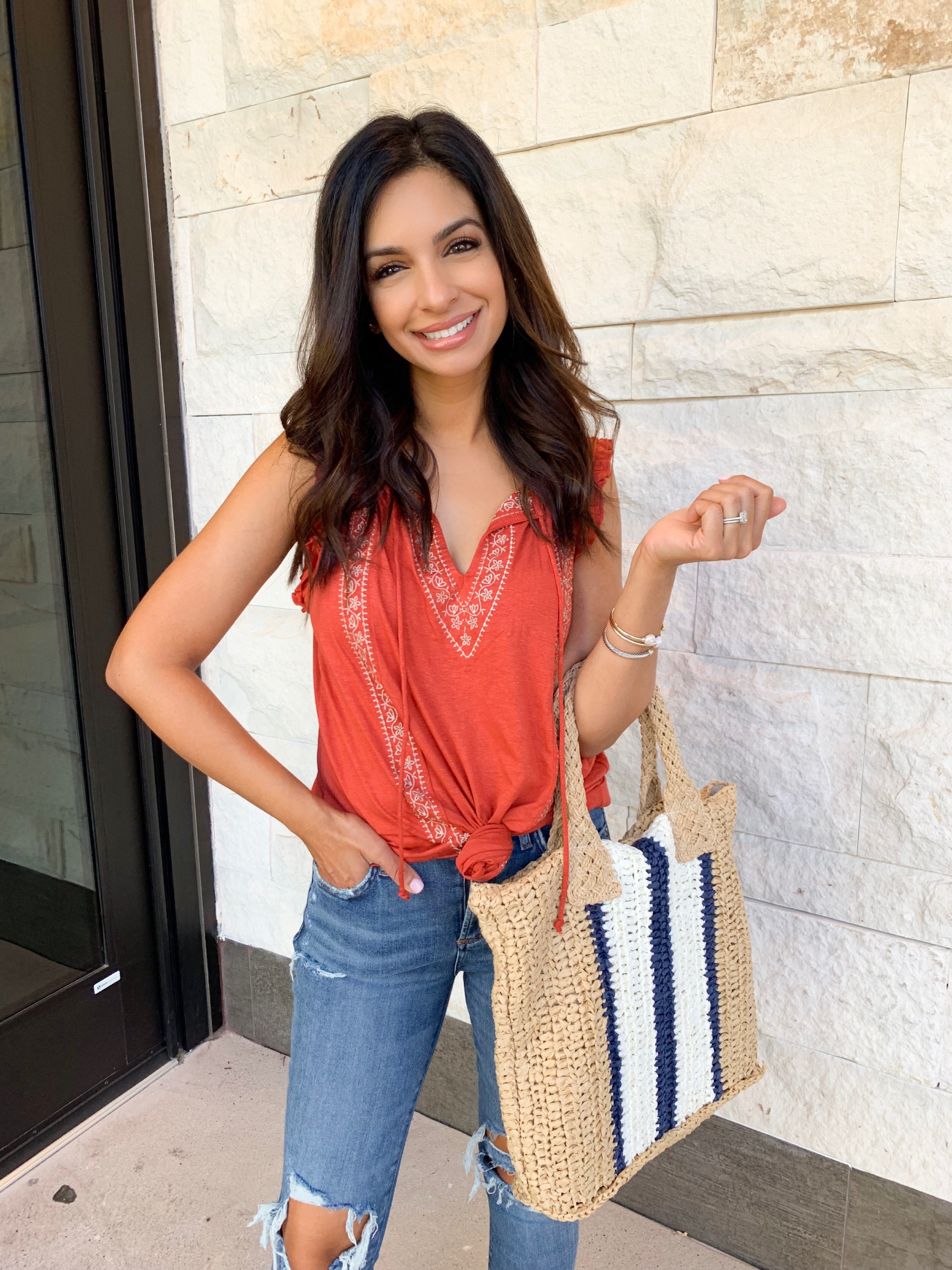 Happy Sunday friends! Today I'm sharing some affordable hair care with y'all, including several long time favs that I've been using for years!
First off, I'll start with shampoo! I wash my hair about 3 times a week and I'm constantly rotating shampoos. That's a little tip that I've been doing forever, and it really helps my hair not feel weighed down. This OGX collagen shampoo is great for adding thickness and texture For under $6 a bottle, this stuff is definitely worth a try if you need to add volume (I'm a Texas girl and live for big hair haha!).
Before blow drying my hair, I ALWAYS use some sort of leave in product to protect my hair. This is a step many leave out but I find it so important! I saw that Walmart carries one of my favorite leave in conditioners on sale for under $14.
I have been wanting to add a hair and nail vitamin to my regimen and have heard good things about these gummies so I grabbed these in my last order! They have biotin and keratin in them to help thicken and strengthen hair and nails. I also saw that they're made by Bobbi Brown so naturally, I had to try them 😉 It's only been two weeks so far, but I will keep you girls posted!
I'm also linking my long time favorite drugstore dry shampoo – another product I've been using for years. I use dry shampoo almost every single day so it's great to have an affordable option on hand.
I hope you girls have been loving the affordable beauty finds! What is your go to drugstore beauty product?!
XOXO
Nas

Thank you to Walmart for partnering with me for this post. As always, all products were purchased by me and all thoughts and opinions are my own.