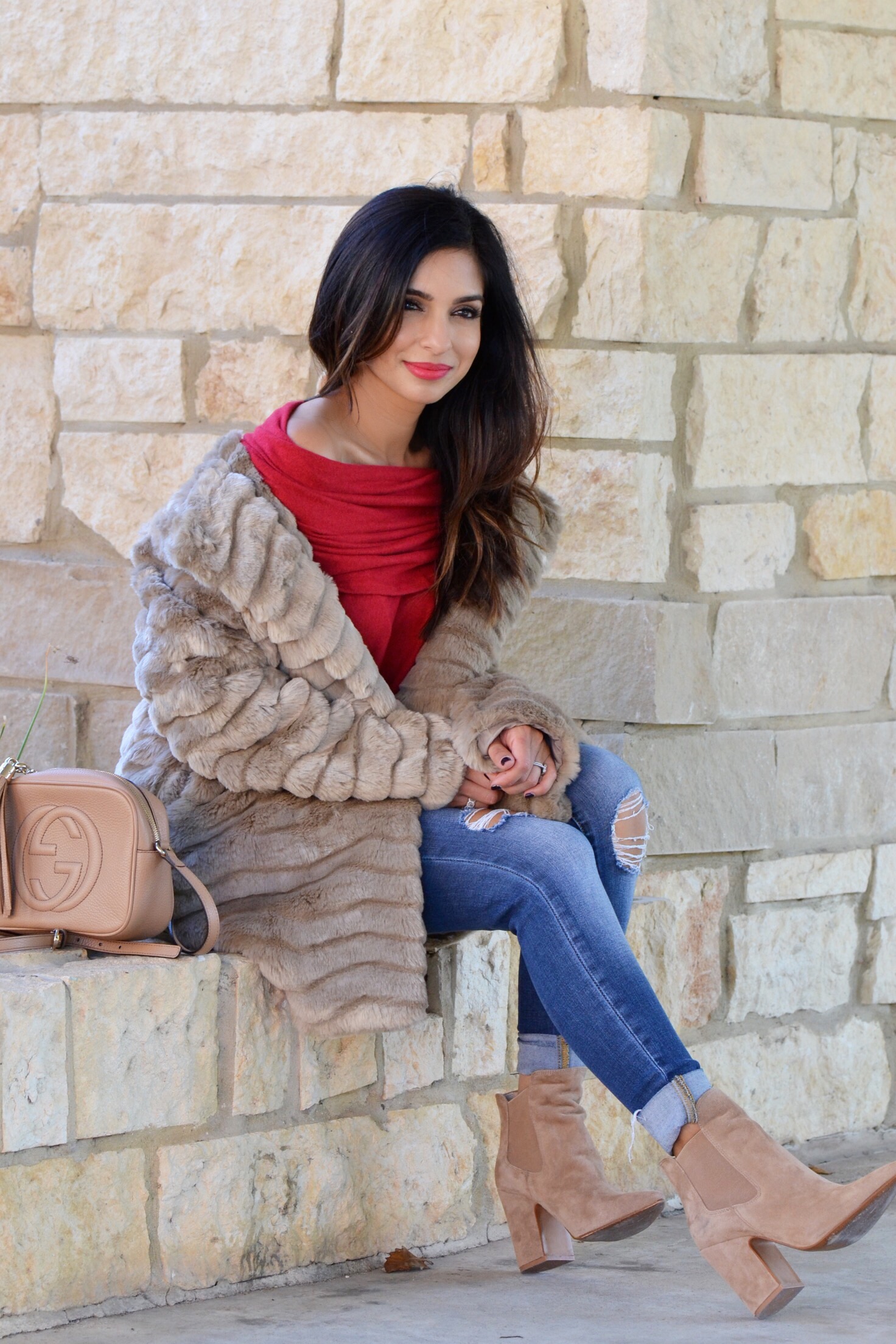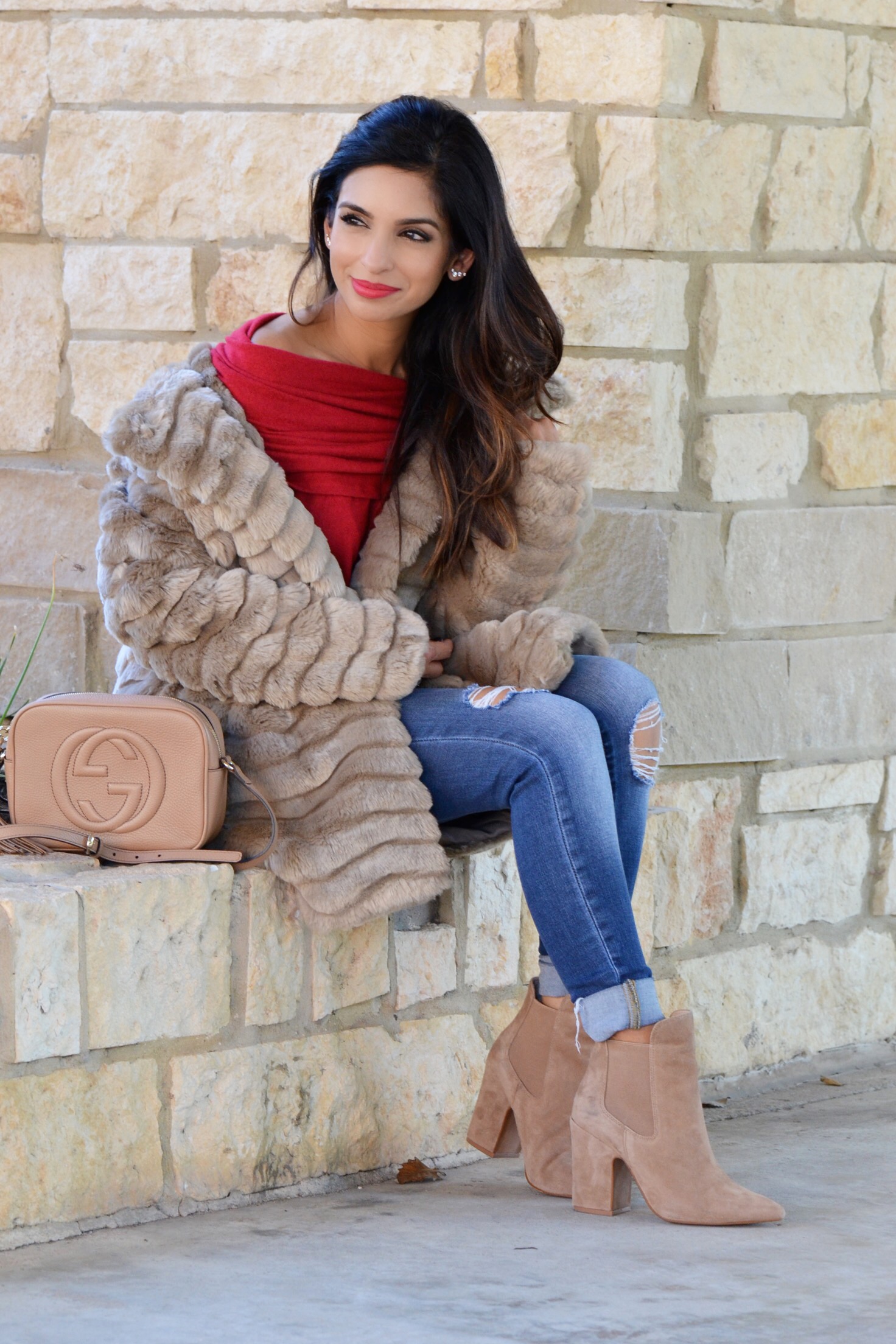 I'm always looking to add a little glam to my outfits, especially during the holiday season. I love taking a simple dress or a sweater and jeans and adding a little touch to make it more festive. An easy way to do that is by adding a statement accessory- a chunky necklace, over sized earrings, a beautiful scarf, or…one of my favorite trends, a faux fur. I love a faux fur whether it be a vest or a jacket and I've rounded up some that I love right now including the one I'm wearing in this look.
The one I'm wearing is on sale through December 10th with an additional 25% off with the code FRIENDS. This makes it a complete steal, especially because it has a classic cut that won't go out of style. I'm wearing my favorite convertible tunic that comes in 8 colors and I love it so much that I have it in three of them. It can also be worn as a cowl neck which I love for layering. My lip color is a new favorite (the color is Famous Red) and the perfect shade of red for this season.
Check out some of the great faux fur jackets that are out right now! What's your favorite glam accessory?
XO
Nas