EEK! It's here! Nordstrom released the preview for this year's Anniversary Sale and I'm getting so excited! I had the amazing opportunity to preview the sale extra early and curate looks on the Nordstrom site to share with all of you. It's such a neat tool that will help you not only shop, but put together pieces you like into complete looks! You can preview all of my current picks here. I'll continue to share my finds and keep you girls in the loop on all the best deals! Thank you, as always, for allowing me to be a resource to you when navigating this sale!
The dates for the Nordstrom Anniversary Sale are listed below. If you're unsure of when you are able to shop, you can check you status here. Everyone can shop this sale starting August 19th when the sale opens to the public. To shop the sale early on August 13th, you will need a Nordstrom Card. I personally don't have any retailer cards except for Nordstrom because I shop there so often for so many different things: clothing for my entire family, beauty, jewelry, shoes, you name it! I like to collect the points, which I earn for every purchase I make. The points translate to Nordstrom "Notes", which is basically free money to spend. I also use the perks of free alterations, access to events, etc (depending on your status). So for me, the card was worth it. I NEVER encourage someone to open a credit card to go into debt over shopping a sale! That is NOT the idea here! Nothing is THAT good, so it's a 100% fine to wait until the 19th if you want to shop this sale! If you've been wanting to get a card, now is a good time because they're offering a bonus $60 Note for signing up in addition to having early access to the sale. You can apply here.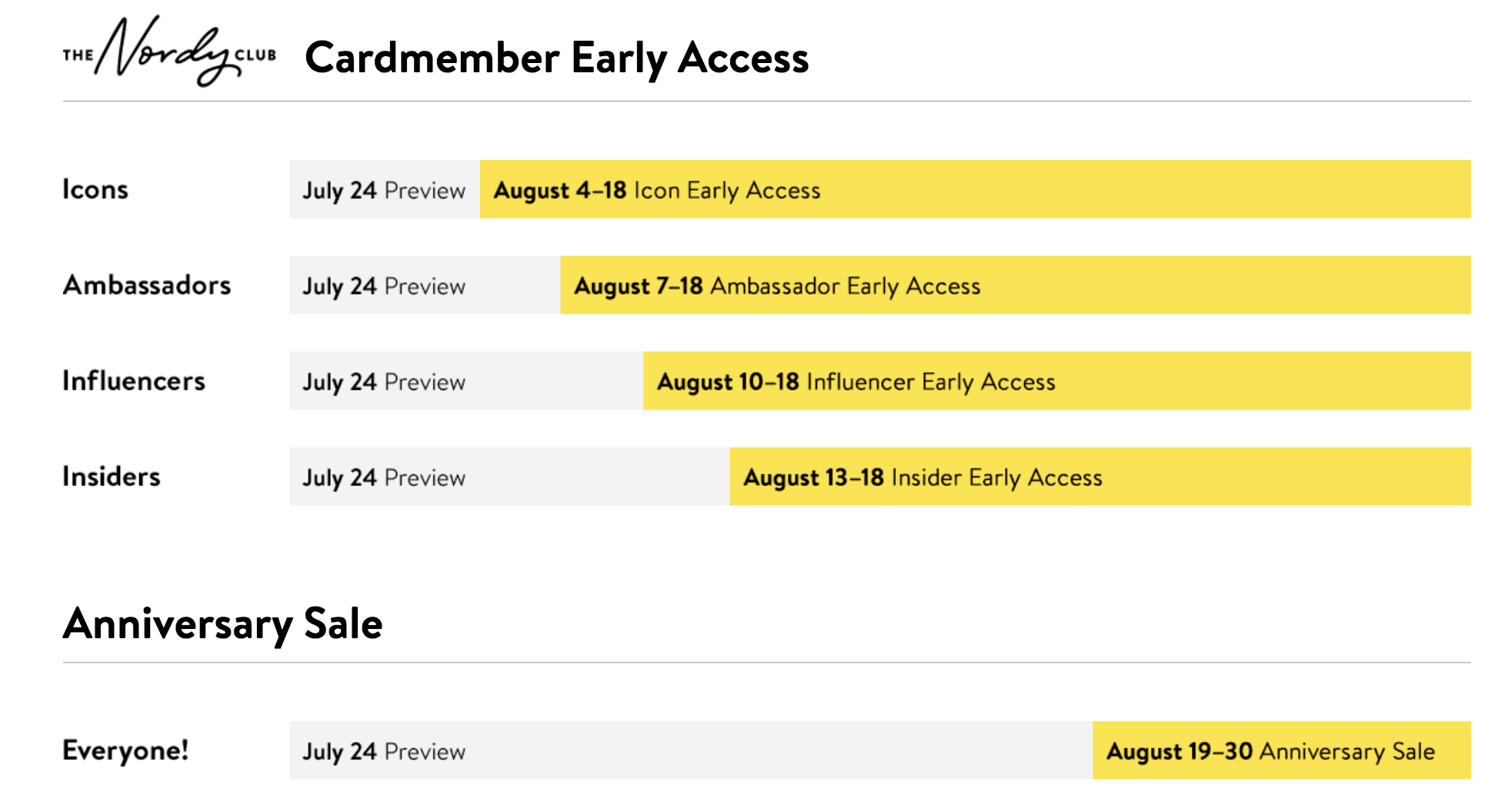 Can't wait to shop soon and to share all of my fav picks with y'all!