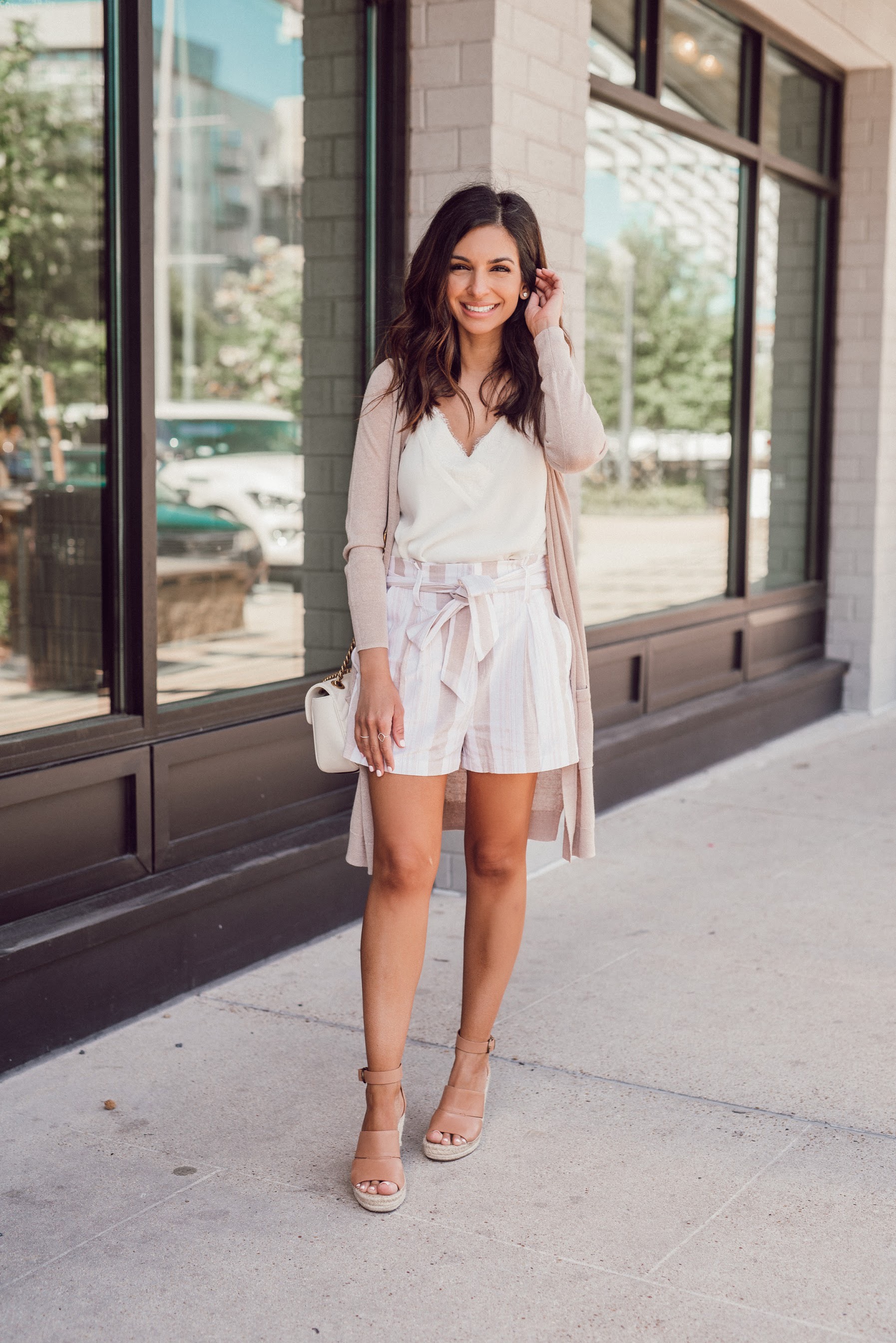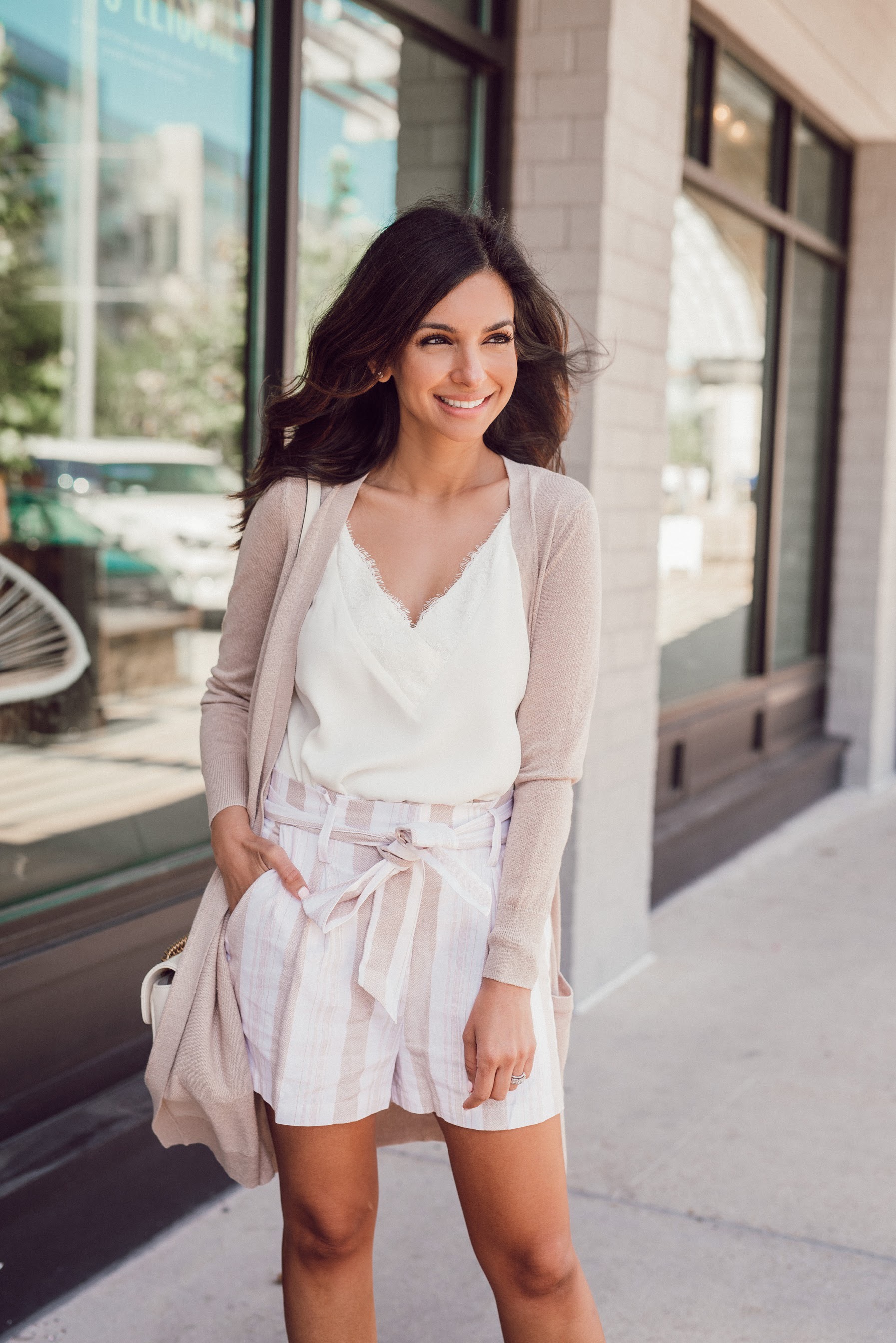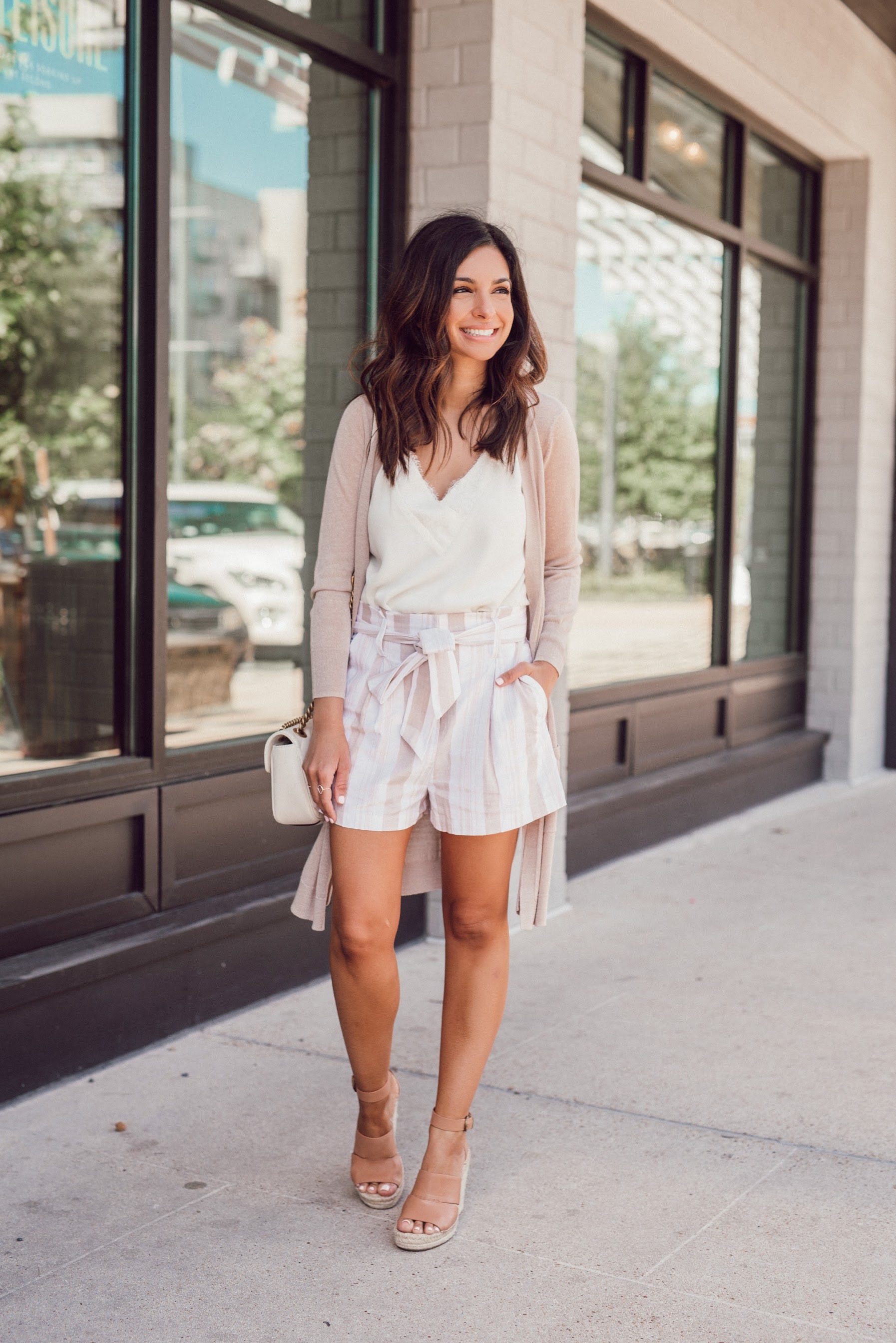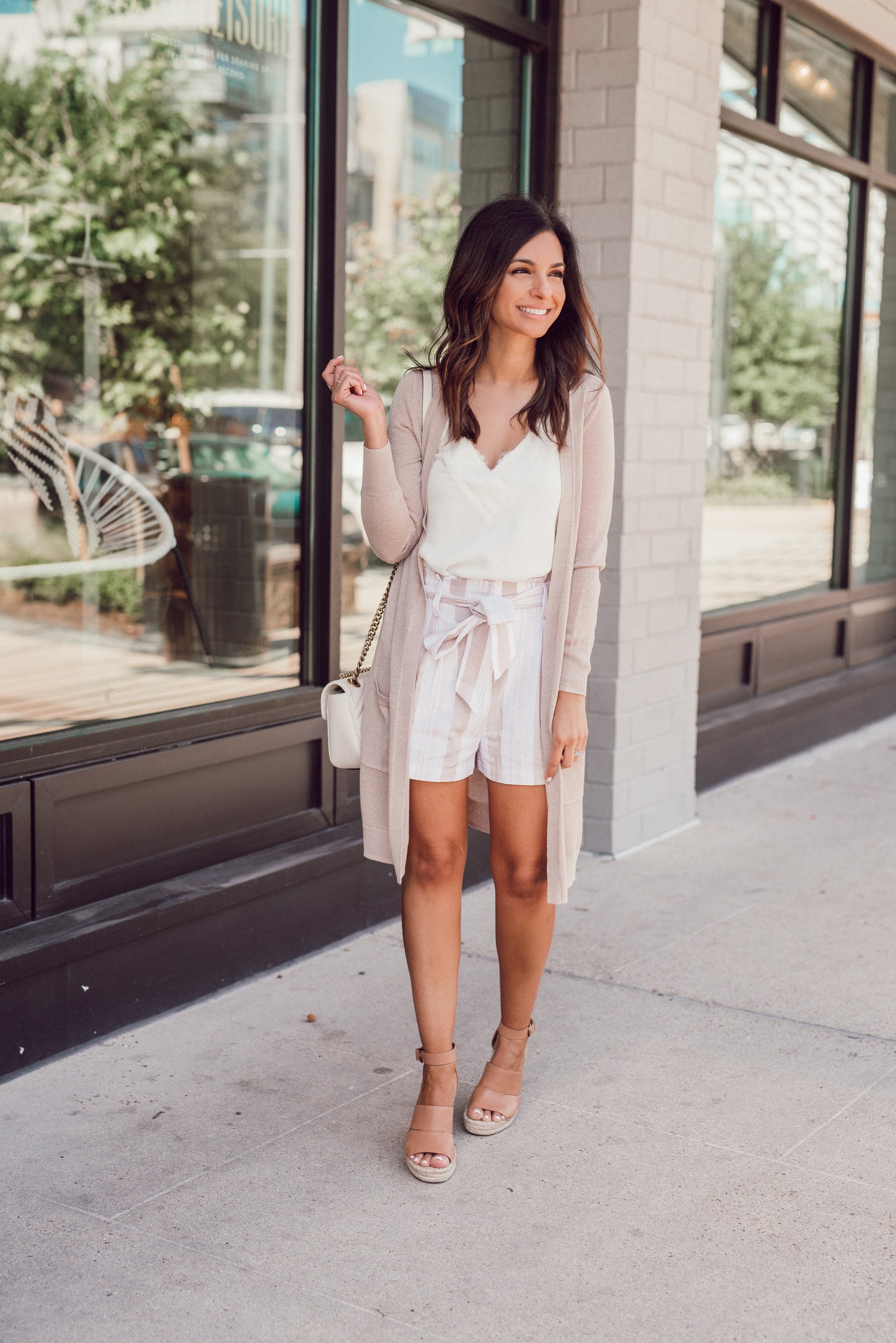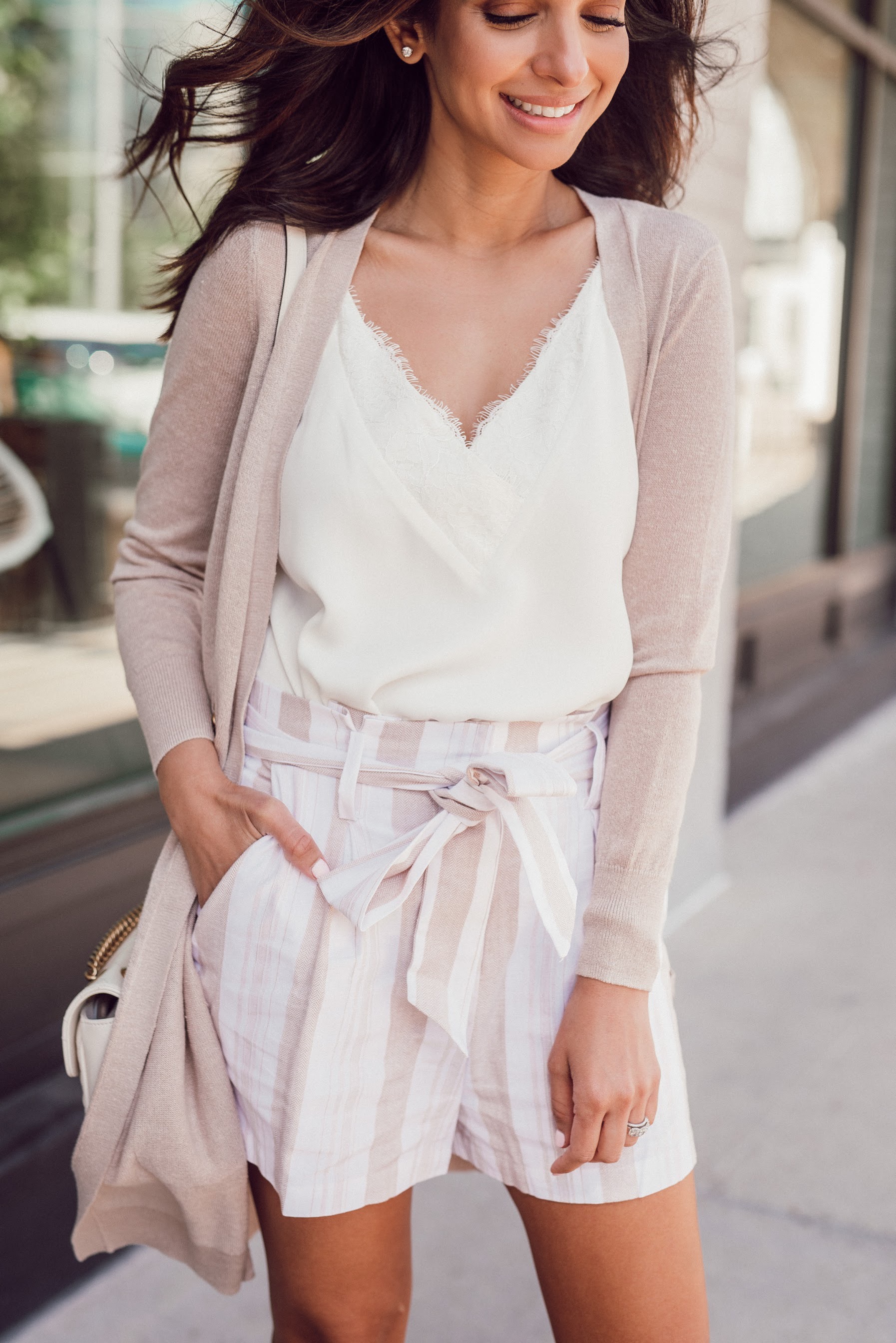 Happy Hump Day ladies! We have a busy few days a head of us and i'm excited for the weekend! We'll be celebrating my little Sophia's birthday and my mom's birthday which will be fun!
As y'all know, my entire wardrobe is built on everyday basics. I love finding mix and match pieces that can be paired differently and styled multiple ways. I'm partnering with Nordstrom to share a few items that are just that! Nordstrom has always been my one stop shop for all the things- clothes, shoes, accessories, beauty – you name it! I also love that I can find items in different price ranges to add to my everyday wardrobe.
When I'm shopping this season, I'm focusing on picking items that I can rotate to create different looks. This outfit is filled with some of my favorites! My lightweight cardigan is a must have, I have it in two colors and it's hands down the best one I own. My cami has the prettiest lace detail and can be worn a million different ways and comes in eight different colors!
I hope this helps you when you're adding to your closet this season! I'm also including some others that I love and sharing a try on in my stories on these mix and match basics!
XOXO
Nas
MIX AND MATCH BASICS
Thank you to Nordstrom for sponsoring this post. As always, all thoughts and opinions are my own.