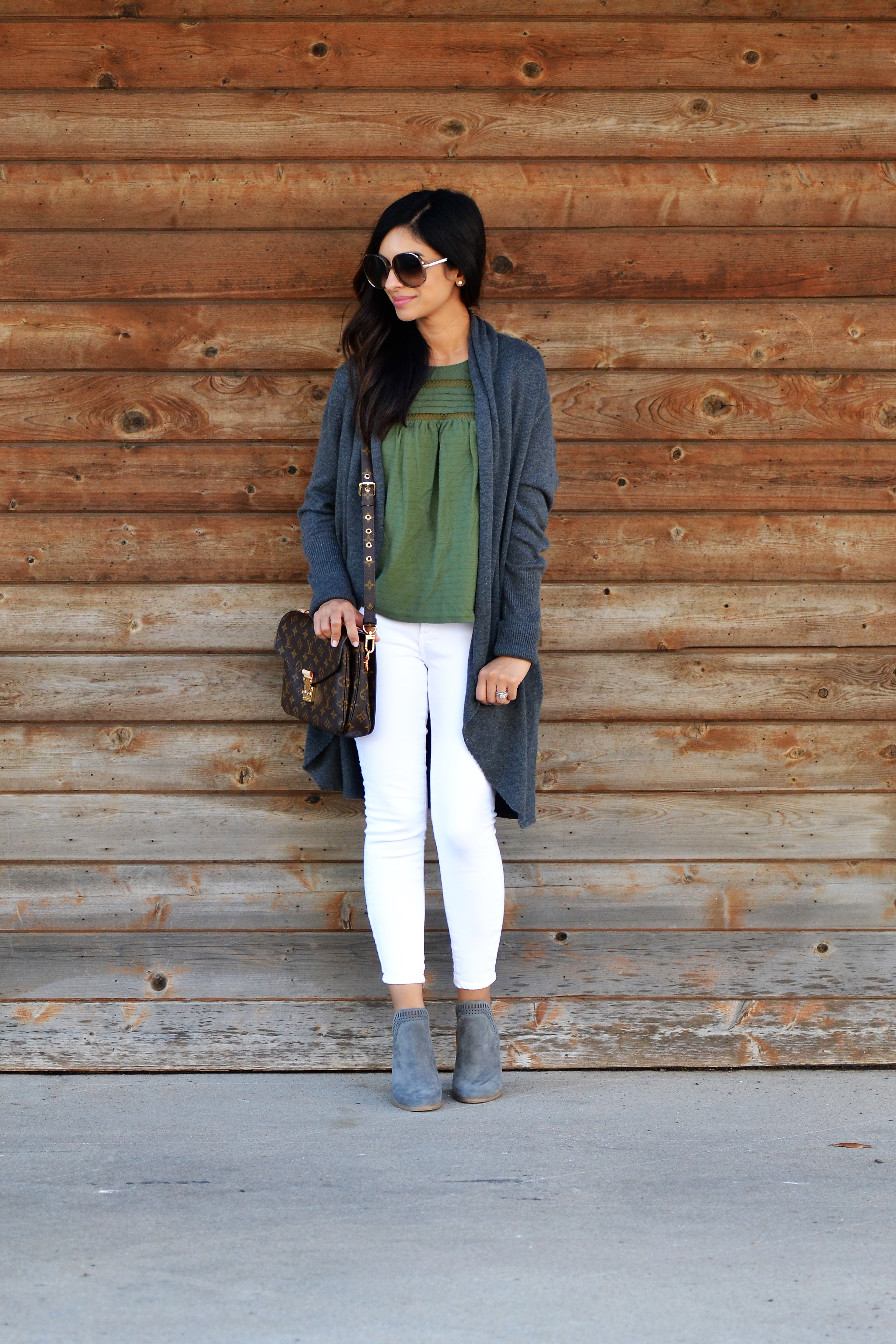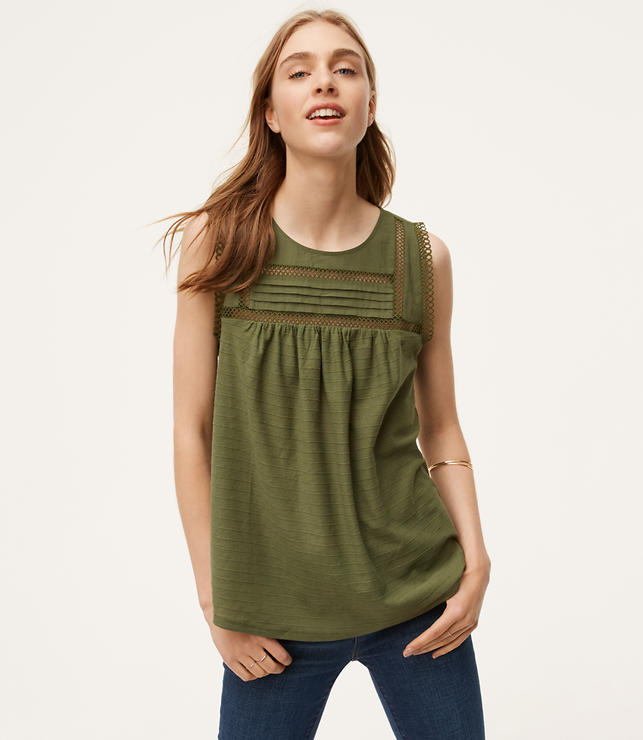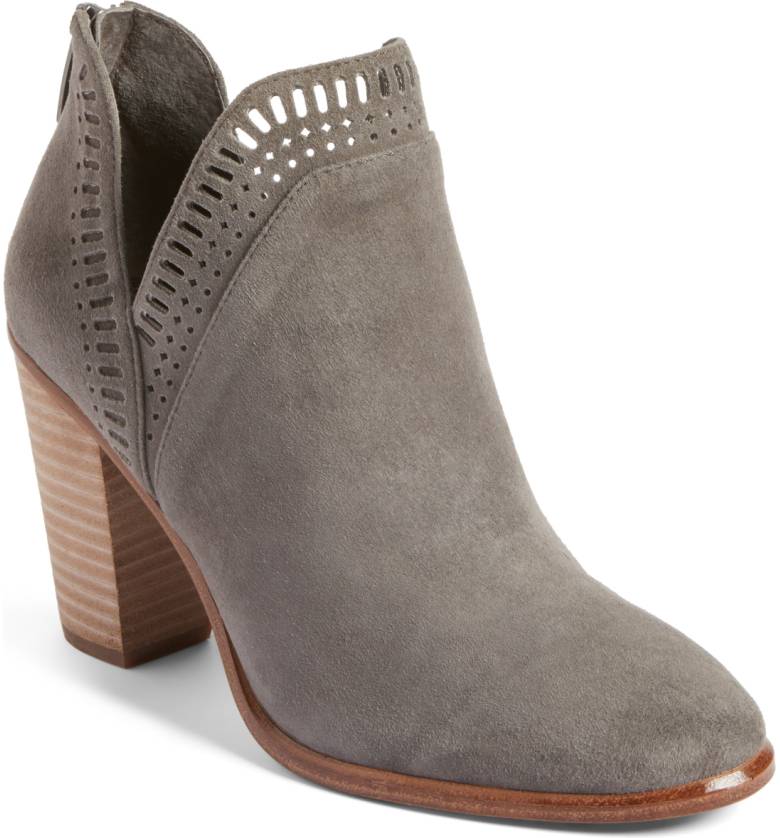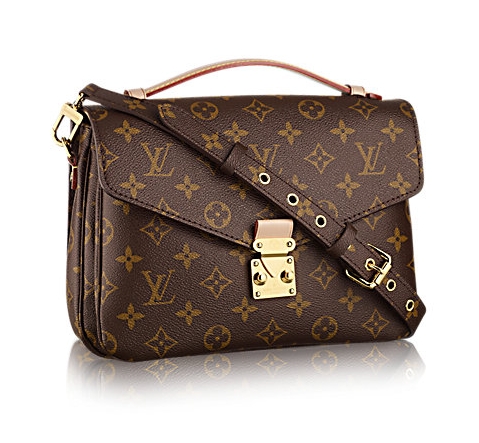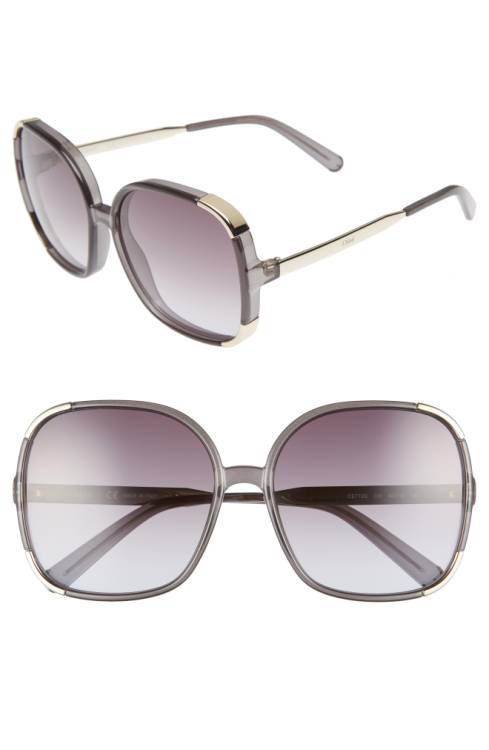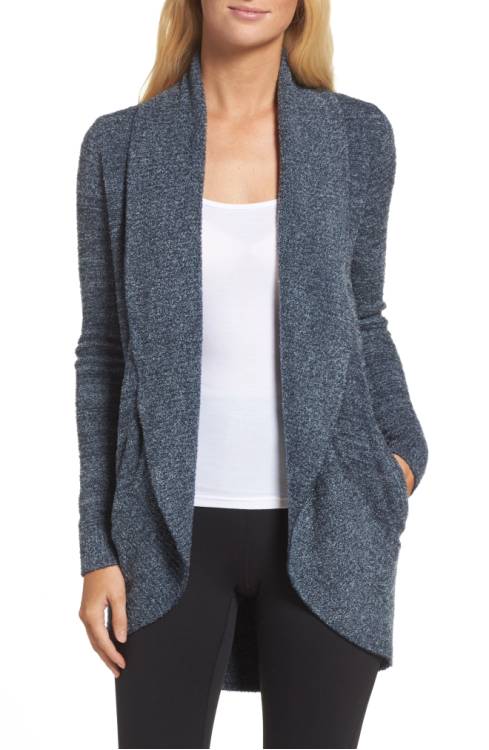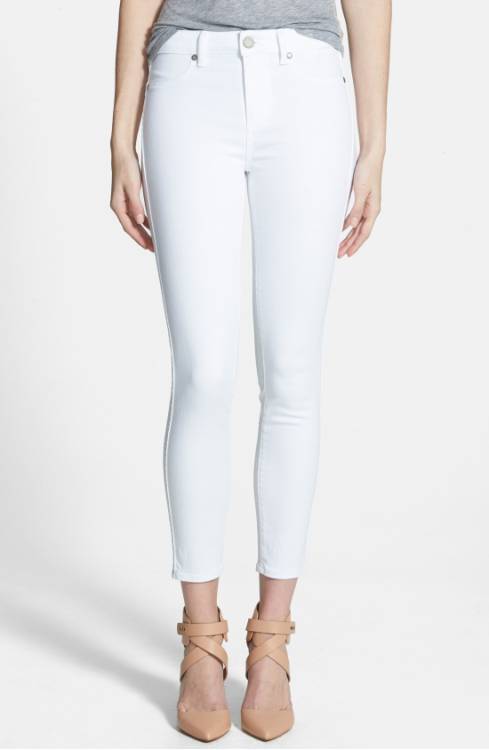 It's October now but sadly, in Texas, that may still mean summer temps! We were lucky this weekend to have some cool mornings which I LOVED! Any excuse to break out my fall gear, right? The key to surviving the cooler mornings and hot afternoons is layers, layers, layers! I am cold by nature so wearing a cozy cardigan over an outfit is perfect for me. I pick a base layer that I can wear alone like a plain white tee shirt or a sleeveless top from summer and then layer on a cardigan or light jacket. I threw on one of my favorite olive green tops with white jeans and the cutest gray booties. This is a color combo I love because I tend to wear white year round so adding these darker tones works well. This olive green top is currently an additional 50% off right now at LOFT and I just can't believe the price! I love the lace detail at the neck.
These gray booties sold out so fast during the Nordstrom Anniversary sale but are back in stock and on sale for 20% off. Gray booties are great for this season because they go with just about any color combo you'll be wearing and the cut out detail on these is adorable!
I'll be spending the rest of today getting organized for the week. This weekend was such a busy one! It was fun filled with family outings including a trip to see Poppy from the movie Trolls, my son's basketball game, the elementary school carnival, shopping (of course), and family dinners! I live for the weekends and love when we get good quality time as a family. It always seems to fly by…what do you like to do with your family on the weekend?
XO
Nas