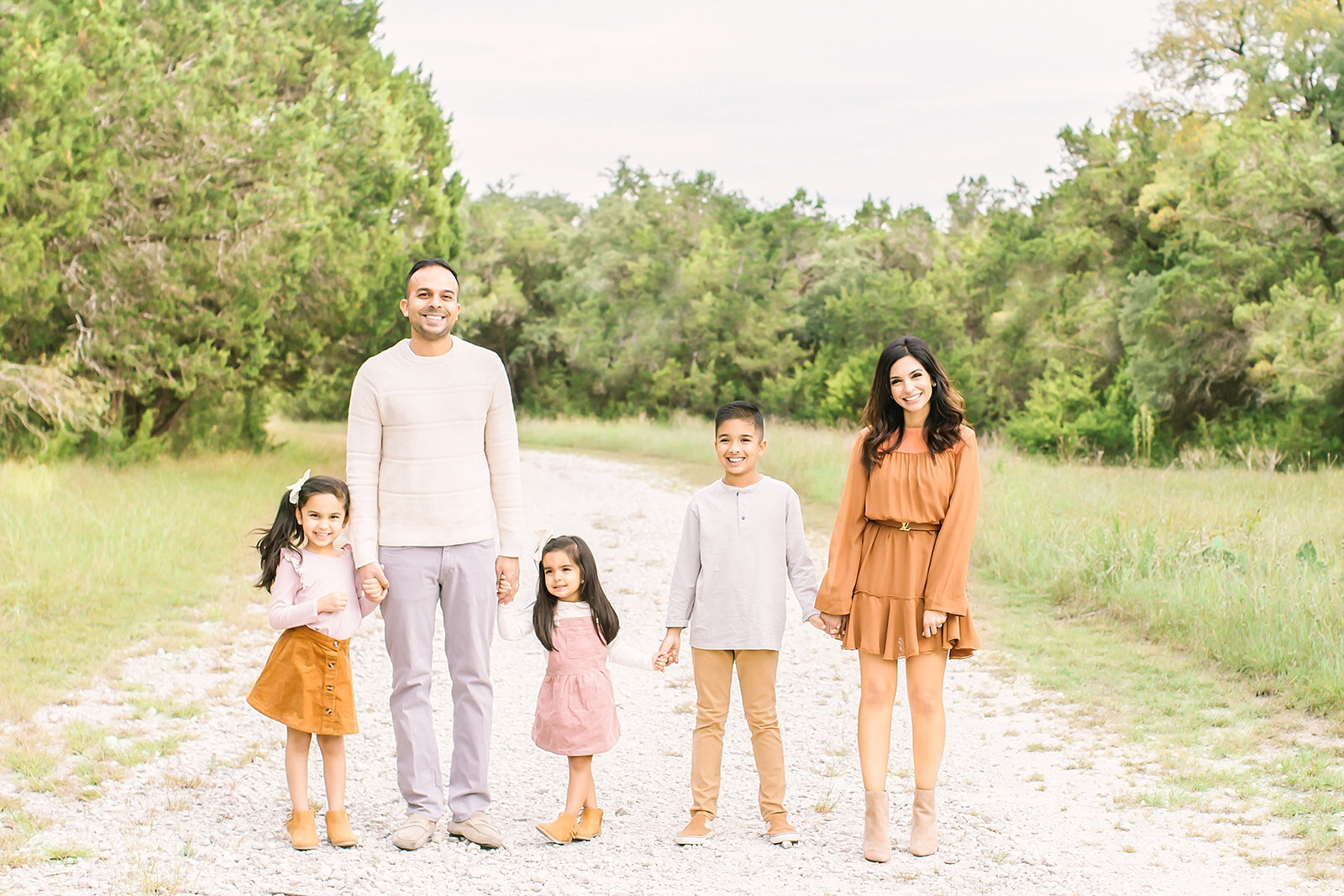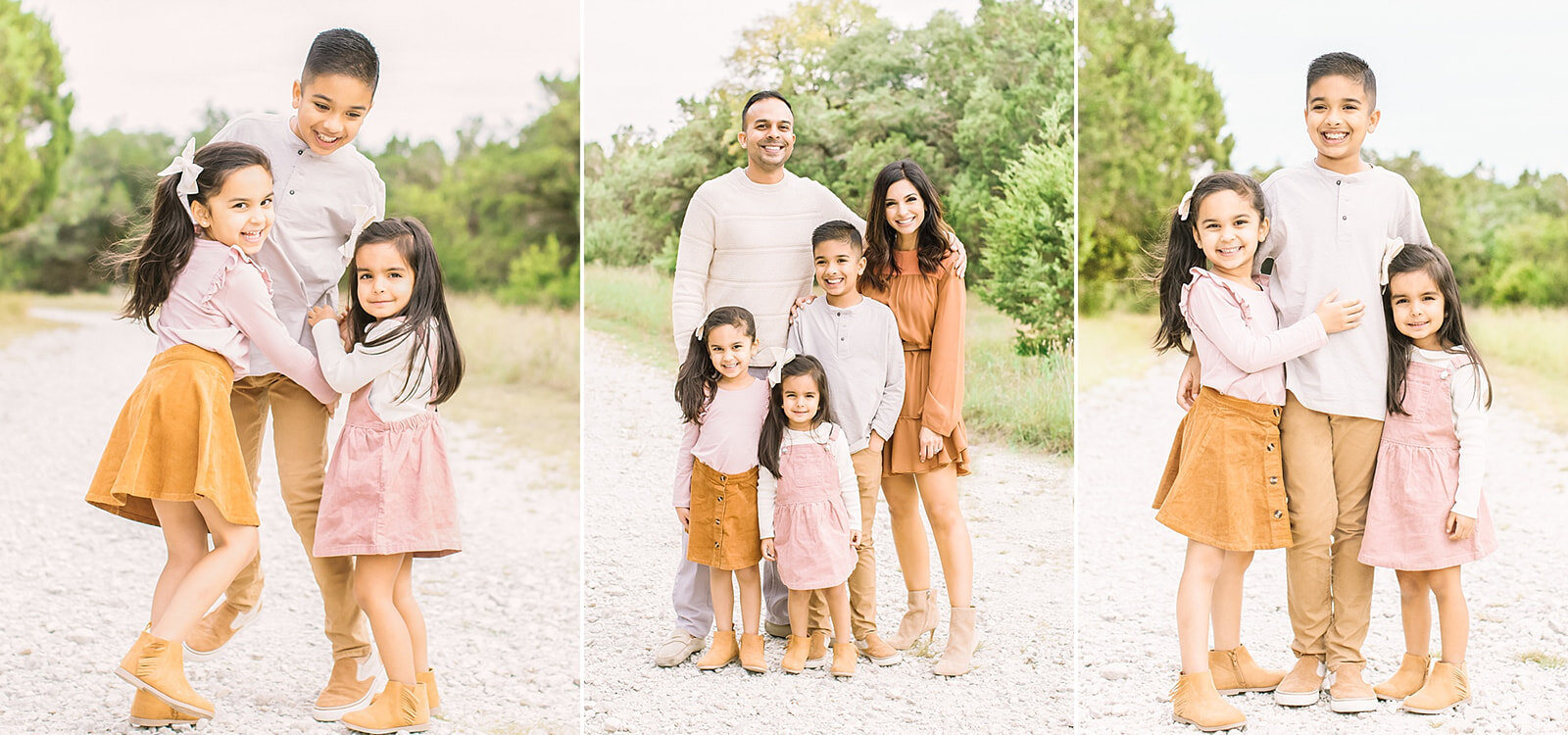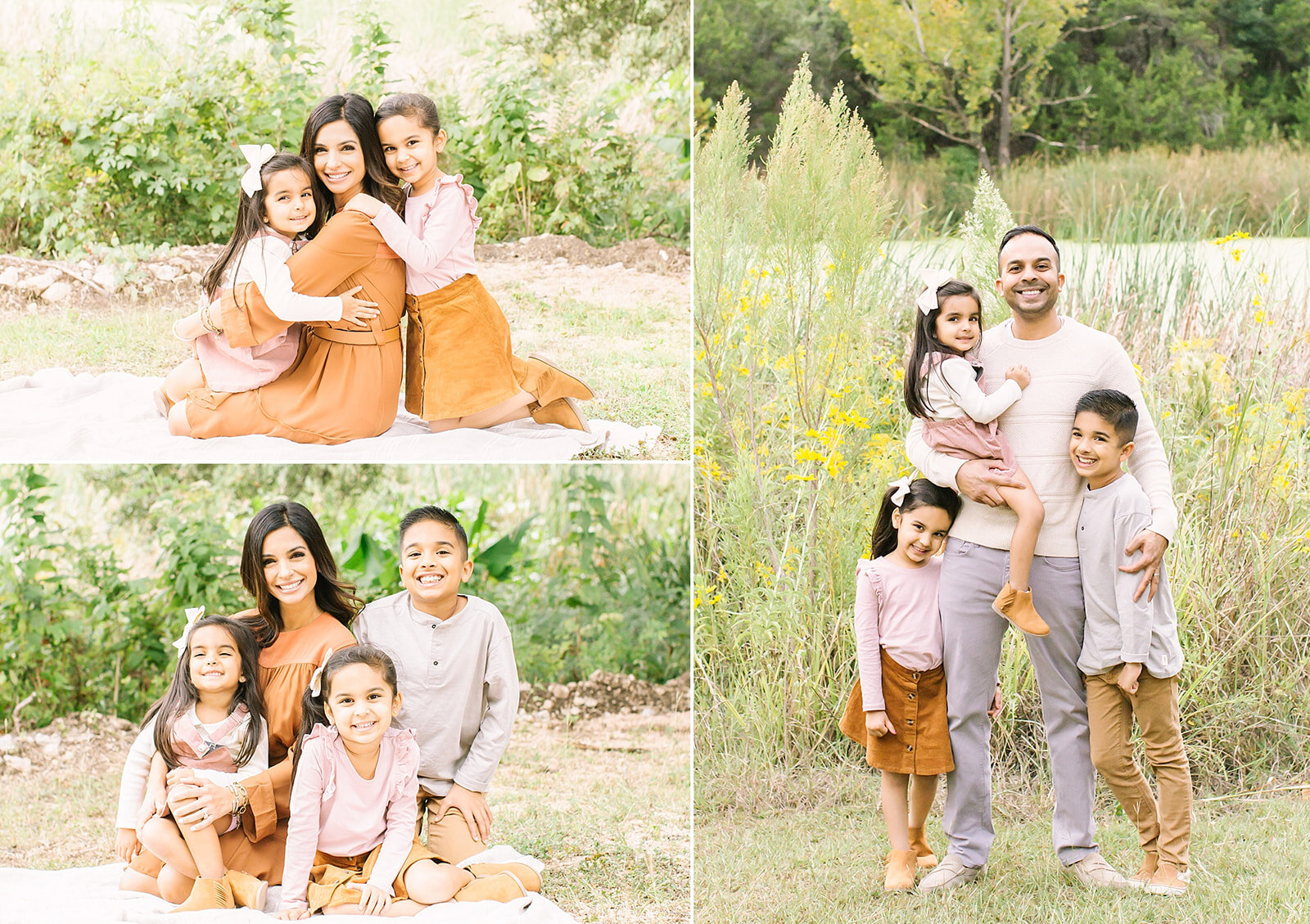 Super excited to share our fall family photos with you girls! I shared a recent post on Family Photo Tips & Outfit Inspo which y'all loved, I hope you were able to find the perfect outfit combos for your fam! I was excited about our color combo this year, it's a little different from the all neutrals that I usually do but I love the way it all turned out.
This year, we had to reschedule our session because Sophie had been sick with a high fever for several days 🙁 Even on the day of our photos, she wasn't totally herself but she powered through and gave us a smile or two! I swear, finding a time that every kid is healthy and happy is near impossible…like, really though…but we got them!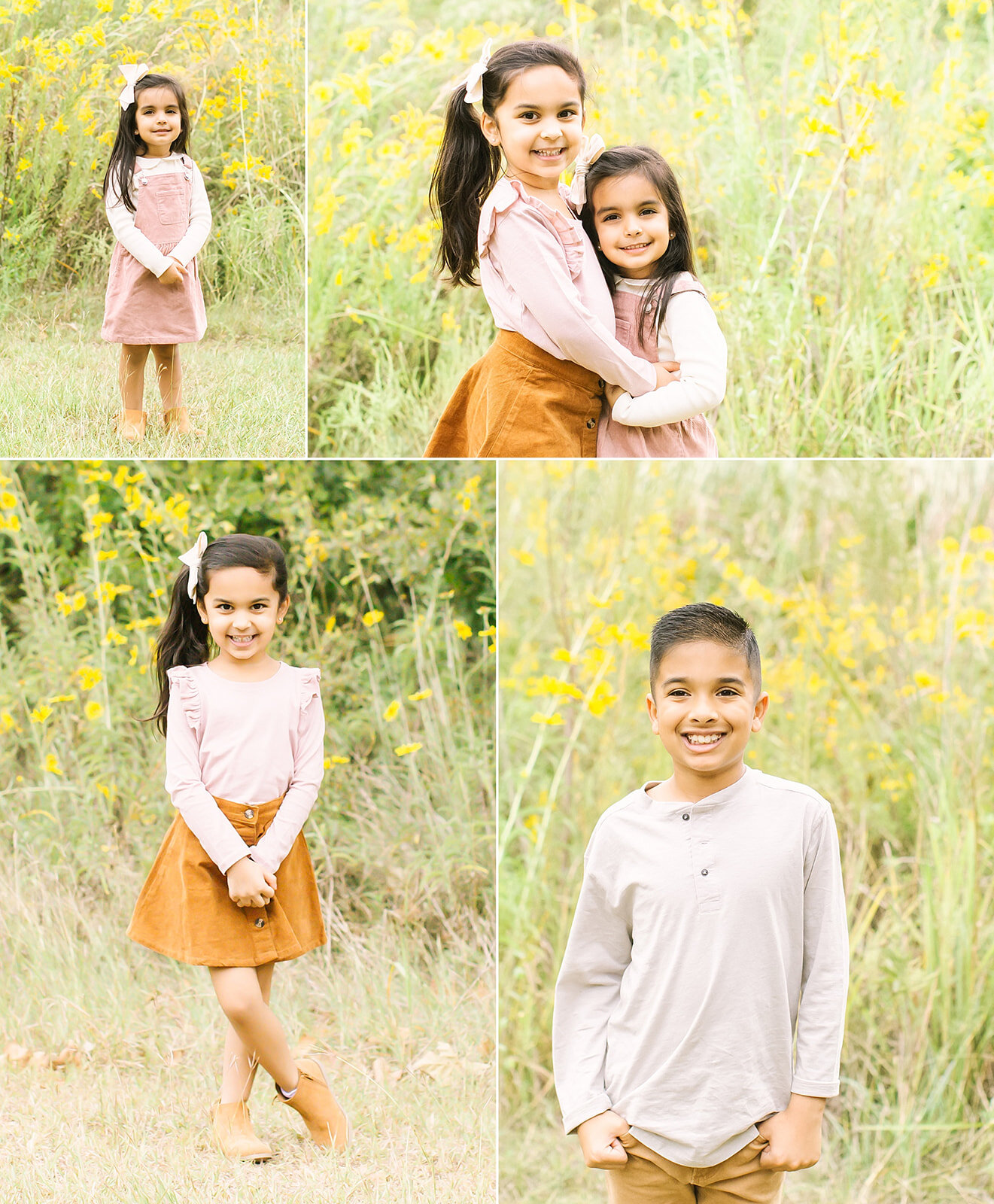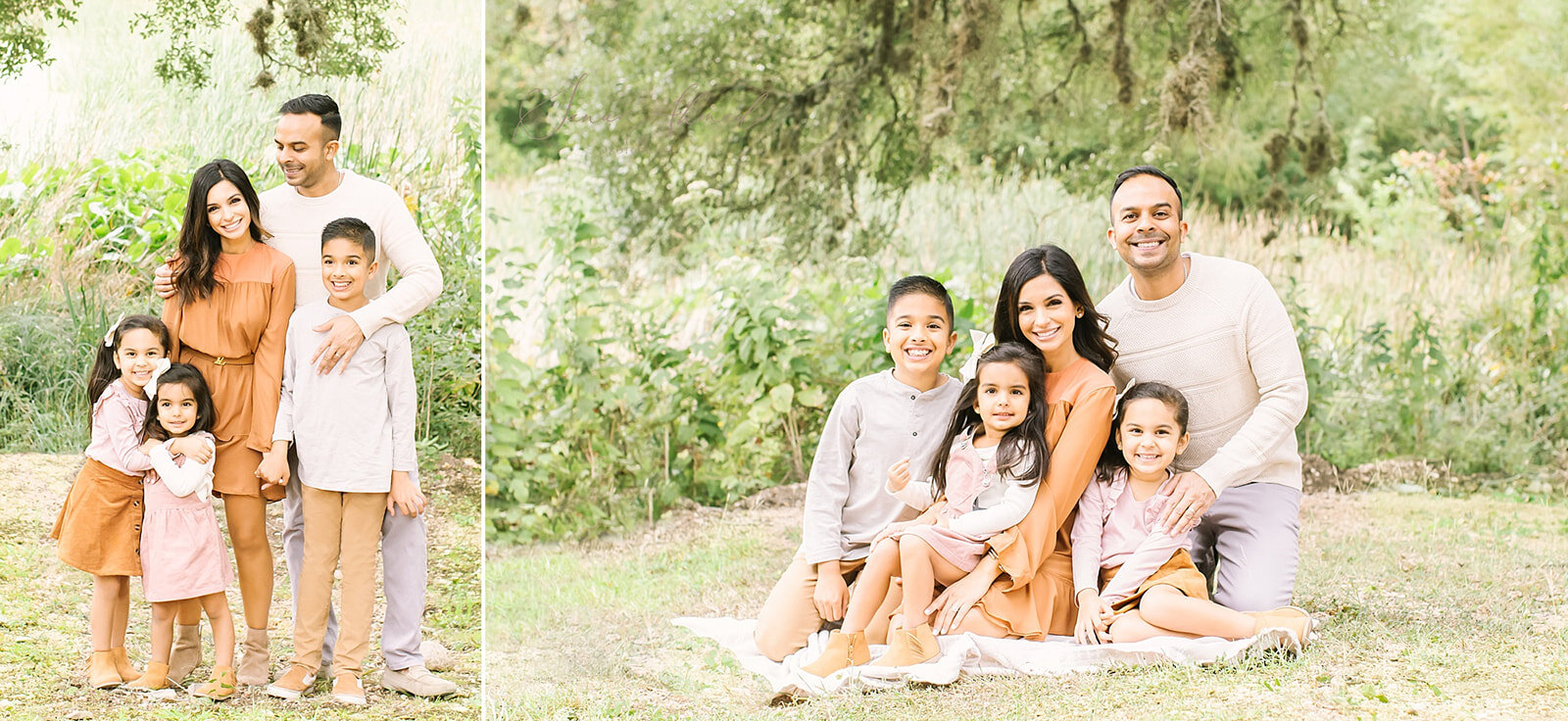 My friend Sana from Sana Ahmed Photography did our photos again this year and worked her magic! I always love outdoor photos because of the pretty natural light and we shot these nearby our house. I bribed the kids with a trip to Target afterwards and Sana brought them each a treat she knew they'd love…spoiled much?! Wish someone would give me a treat for each picture I took 😉
As much as I don't always look forward to family photo day, I am so glad I have these captured memories to look back at! I always tell the kids that they will thank me later that they have all of these photos when they're older. We do family portraits a couple of times a year, and I will truly treasure them for a lifetime!!
For my Austin friends, I can't recommend Sana Ahmed Photography enough! She is a one stop shop and there for each step of the way. She has a GORGEOUS curated client wardrobe (we pulled from it last year for our photos!) and an incredible eye for every detail. She even gets to know the kids through a questionnaire before her sessions, which I SO appreciated the first time we met her. She knew exactly which princesses the girls loved and was ready to talk sports stats with Reza. We love her and are SO thankful to have all of these memories she's captured!
I hope you guys enjoyed seeing this year's fam pics! Linking all of our outfits here for you too!
XOXO,
Nas