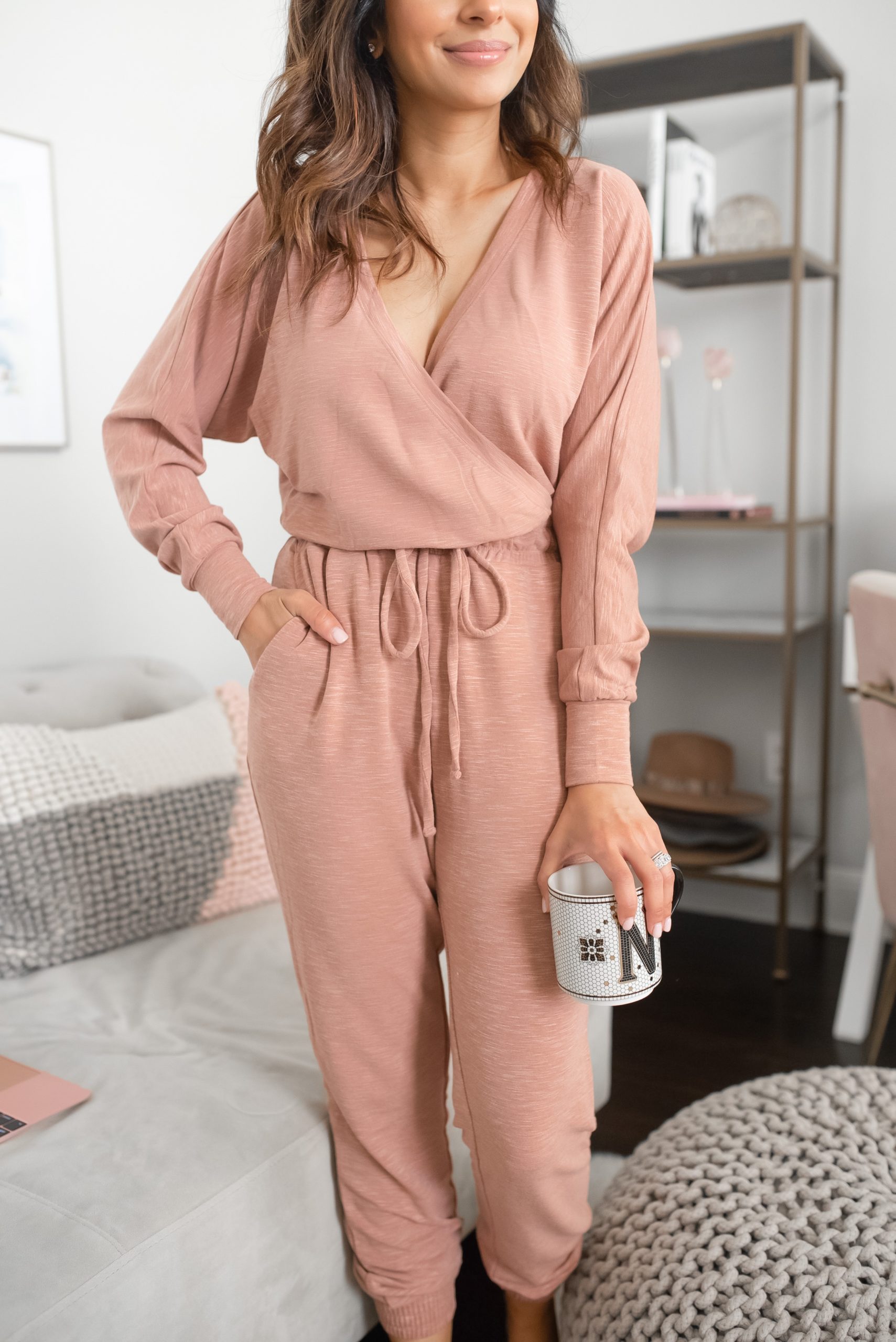 With so many of us working from home, I wanted to share some cozy recent purchases that make you feel like you got ready for the day while still being super comfy! Since I usually work from home, I know from experience that if I don't get up and get dressed in the morning, even changing from pajamas into other comfy clothes, that I'm way less productive during the day. Routine helps me so much and once I'm up and ready, I feel SO much better.
These days I'm really gravitating towards the comfies and I was so excited to order this jumpsuit from Express. It's the perfect balance of cute and cozy to wear around the house but to also feel put together. I love this headband too – it's such a good neutral and perfect for those dry shampoo hair days (because let's be honest… there's definitely more of those right now!!). I'm linking some more recent Express purchases and you can grab them all at 40% off today!


Thank you to Express for partnering with me on this post. As always, all thoughts and opinions are my own.