WEEKLY RECAP & WEEKEND SALES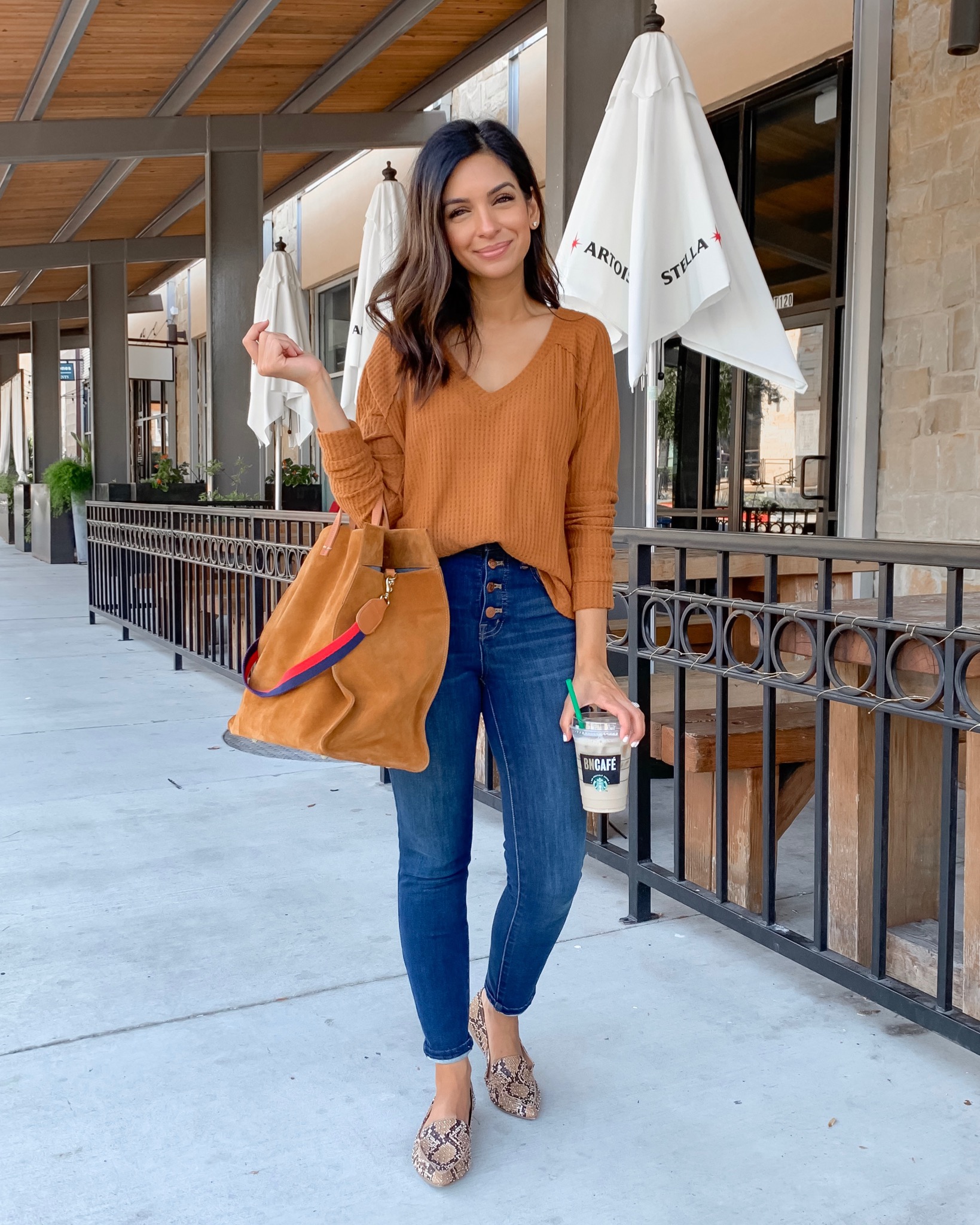 Let's take a peek at this week's…
WEEKLY FAV 5
My absolute favs of the week revealed!
MOST FREQUENTLY ASKED QUESTIONS
The answers to your most asked q's…
Self tanner info // I use this self tanner on my legs about twice a week. It's been my go-to for years! I often sleep with it overnight and wear long pants pajamas, and I haven't had any issues with it staining any of my clothes or sheets 🙂

Dark nail color from this week // I had to go back and ask the girl who does my nails because I didn't even check when I got them done! The color is a little more purple than I thought but since so many of you were asking – it's a gel polish from the brand Caramia and the color is 53.

Everyday necklace & sizing info // I get asked this weekly, so I thought I'd share it here again! I wear the adjustable B option in my everyday necklace. It's so gorgeous in person and you can use code NASREEN for 10% off!

Eyeliner for waterline // This eyeliner been my go-to for my waterline. I find that it lasts all day and doesn't smudge as much as others do! I wear the color Graphblack.
WEEKEND SALES
Make sure to check out these awesome limited-time sales!
Sale up to 50% off
25% off $150+, 15% off $125, 10% off $100 (use code: 14974)
25-50% off all AE jeans, joggers, & shorts
$40 off $150+, $25 off $100+, $10 off $50+ (through Sunday – use code: NEWSTUFF)
Up to 40% off must-have styles (no code needed)
$10 off $49, $20 off $99,  $60 off $199 (online code: THATSPICE)
Flash sale! Extra 10% off your online order! (Code: FLASH)
Sale ends Tuesday, Sept 10, 3AM ET
30% off accessories
40% off pants
50% off jeans
40% off tops
40% off sweaters
Up to 50% off jeans, pants, dresses, & more
Up to 60% off shirts
Summer sale: save up to 40% (through Sept 8)