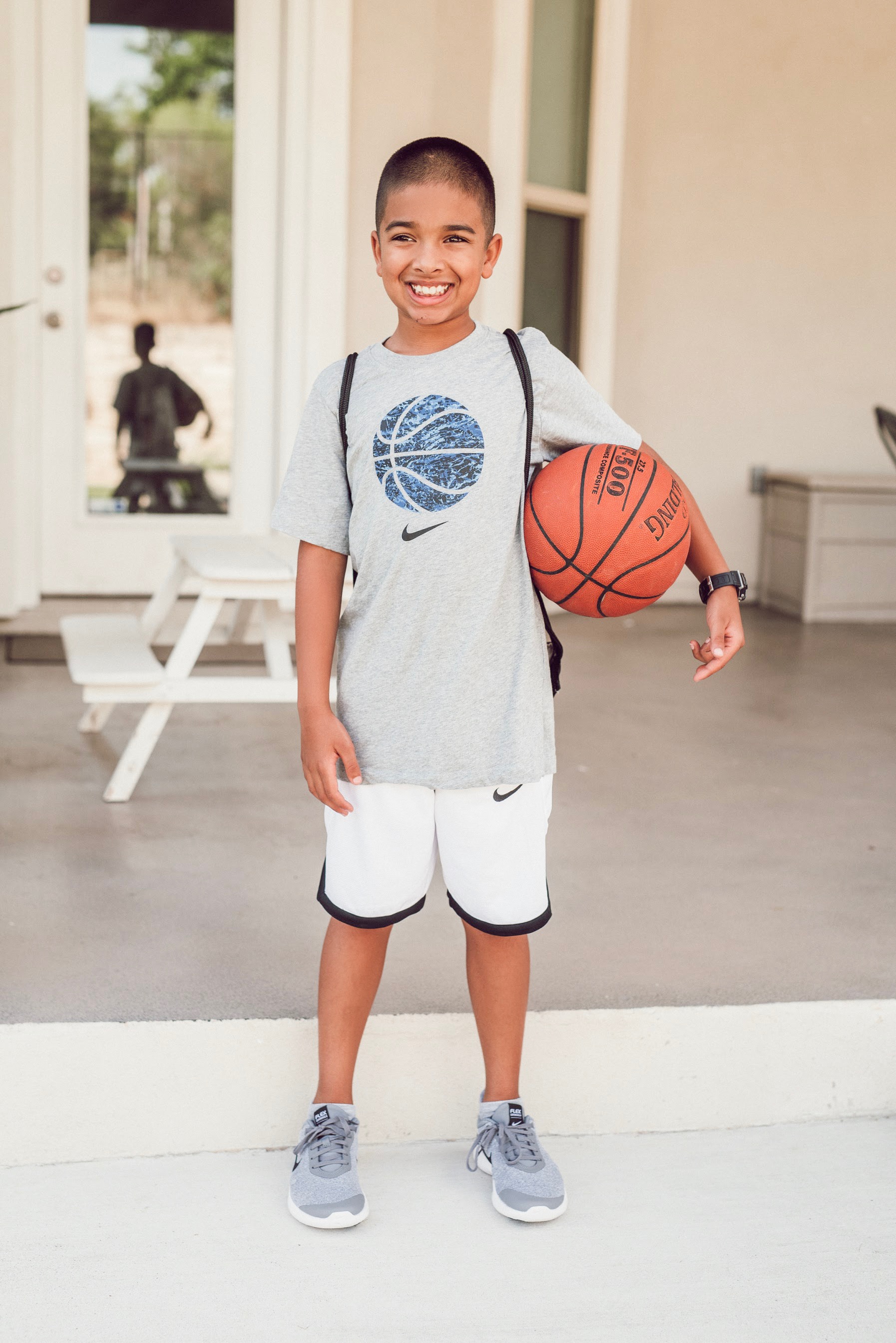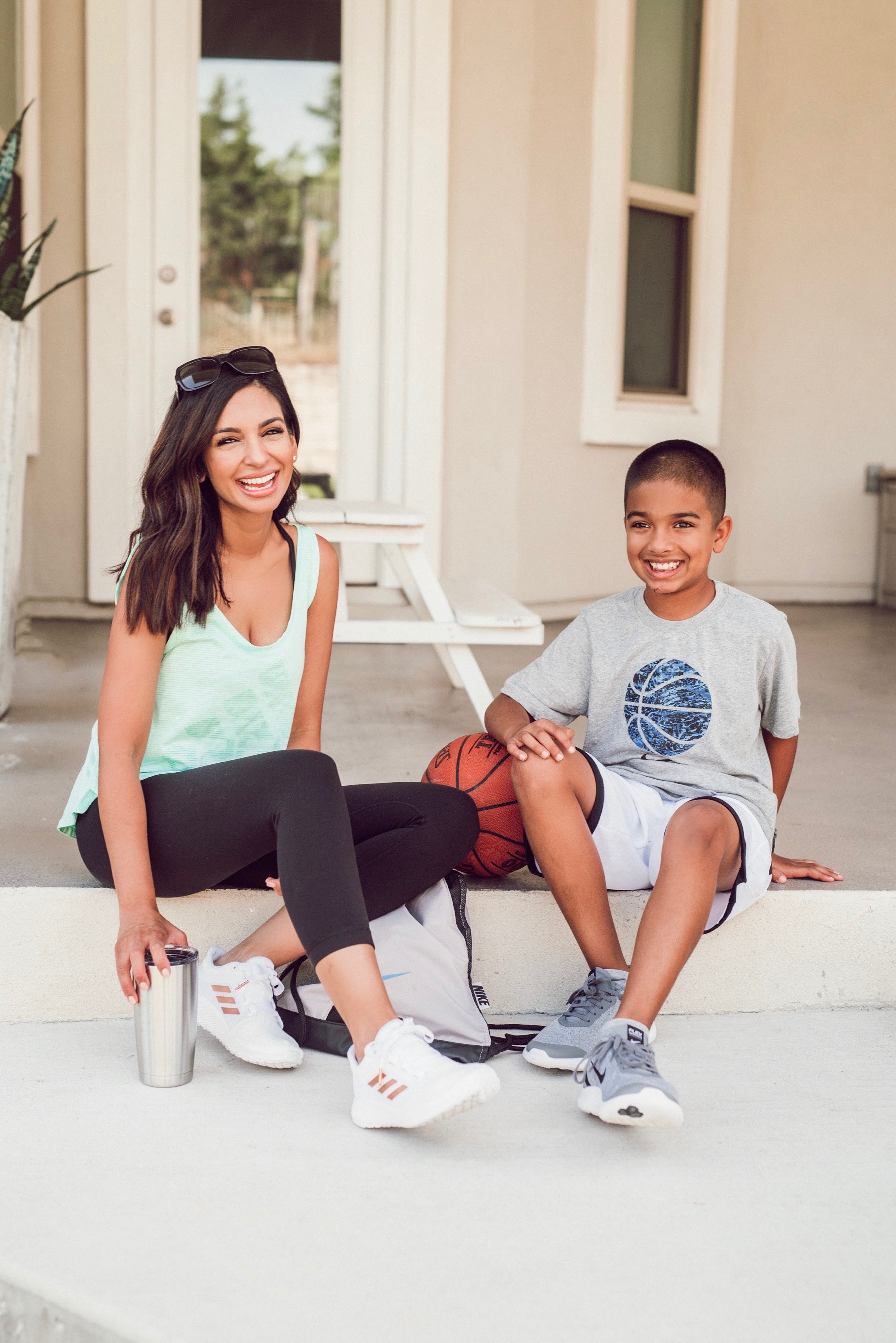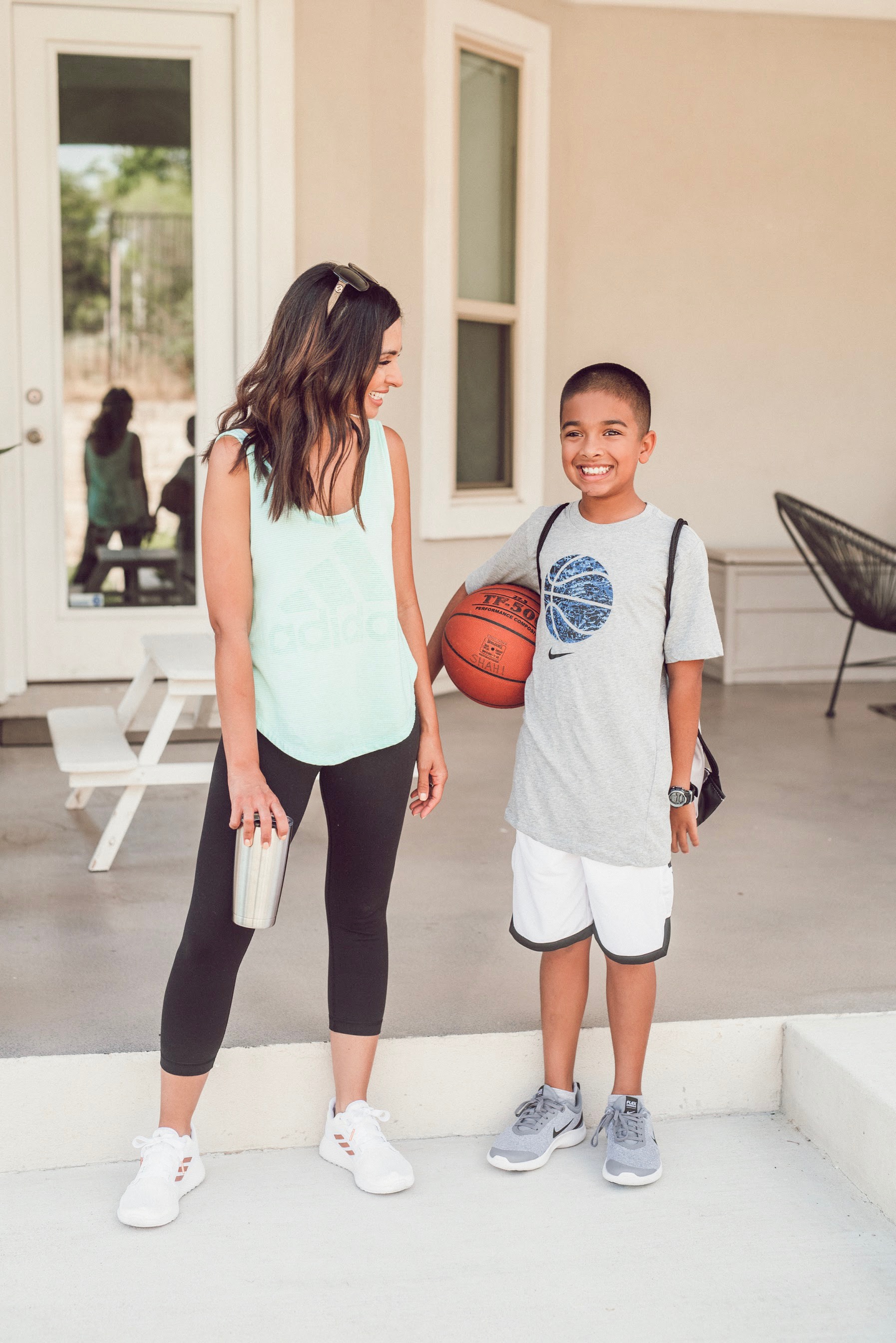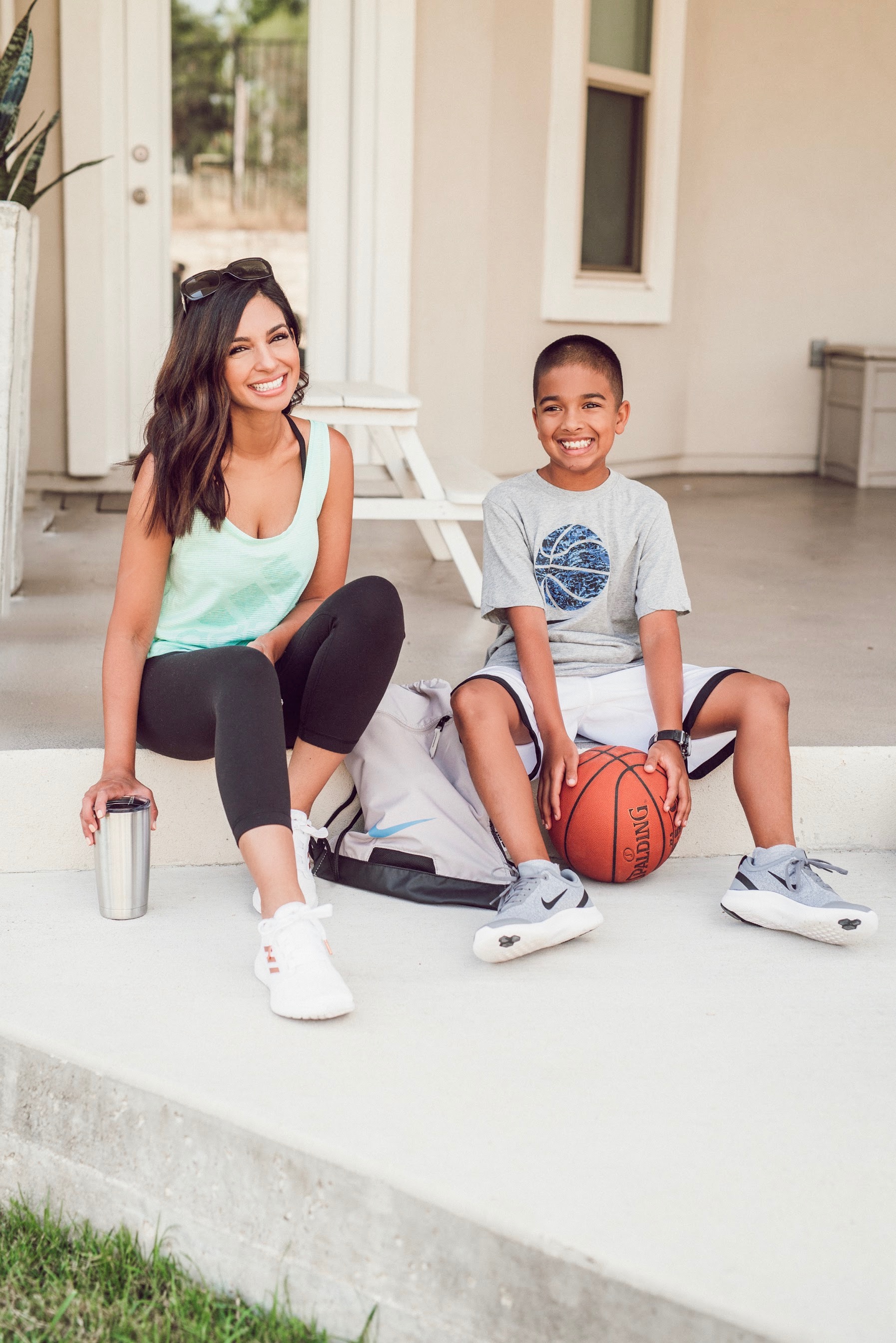 Just like that…. it's already back to school time!! Back to school also means back to a busy sports season for Reza! He plays basketball almost year round and he starts up his next season in a couple of weeks! Tax free weekend is in Texas this weekend, both in store and online so we are finishing up our shopping this weekend!
Academy has been a long time go-to for all the sports gear for the kids. It's a one stop shop for us because we always find Reza's favorite basketball shorts, shoes, and any other gear he needs. They also carry a bunch of my favorite brands for athleisure and working out (Nike, Adidas, and so many more!), so I love that I can easily snag something for myself when I'm out shopping for the kids. There's a huge selection to choose from both in store and online. They even have backpacks and lunchboxes so I always get Reza's here, too!
We're feeling ready for the new school year and gearing up for all things sports this fall! Wishing you a smooth and successful back to school shopping experience!
XOXO,
Nasreen

This post is in partnership with Academy. As always, all thoughts and opinions are my own.