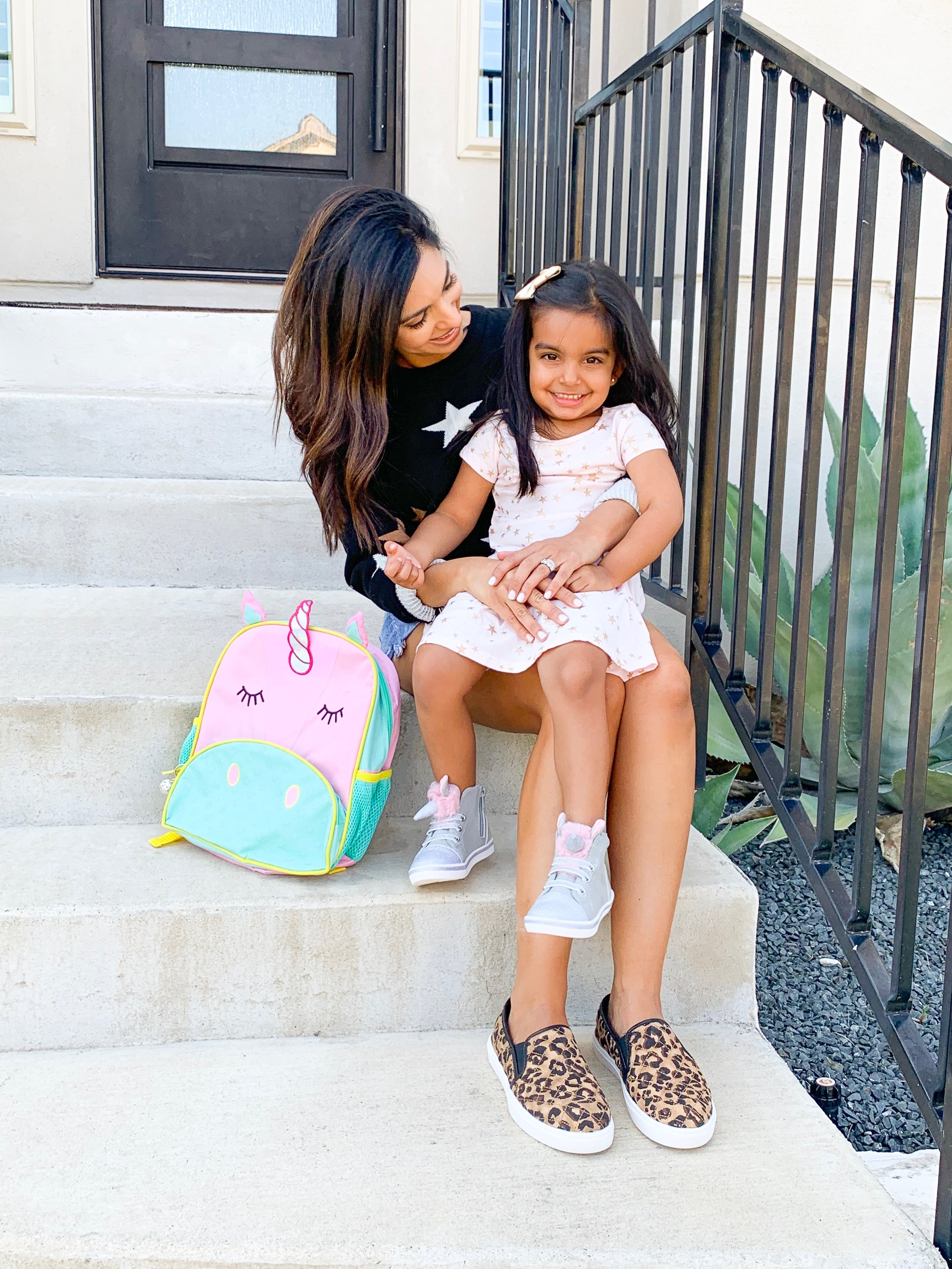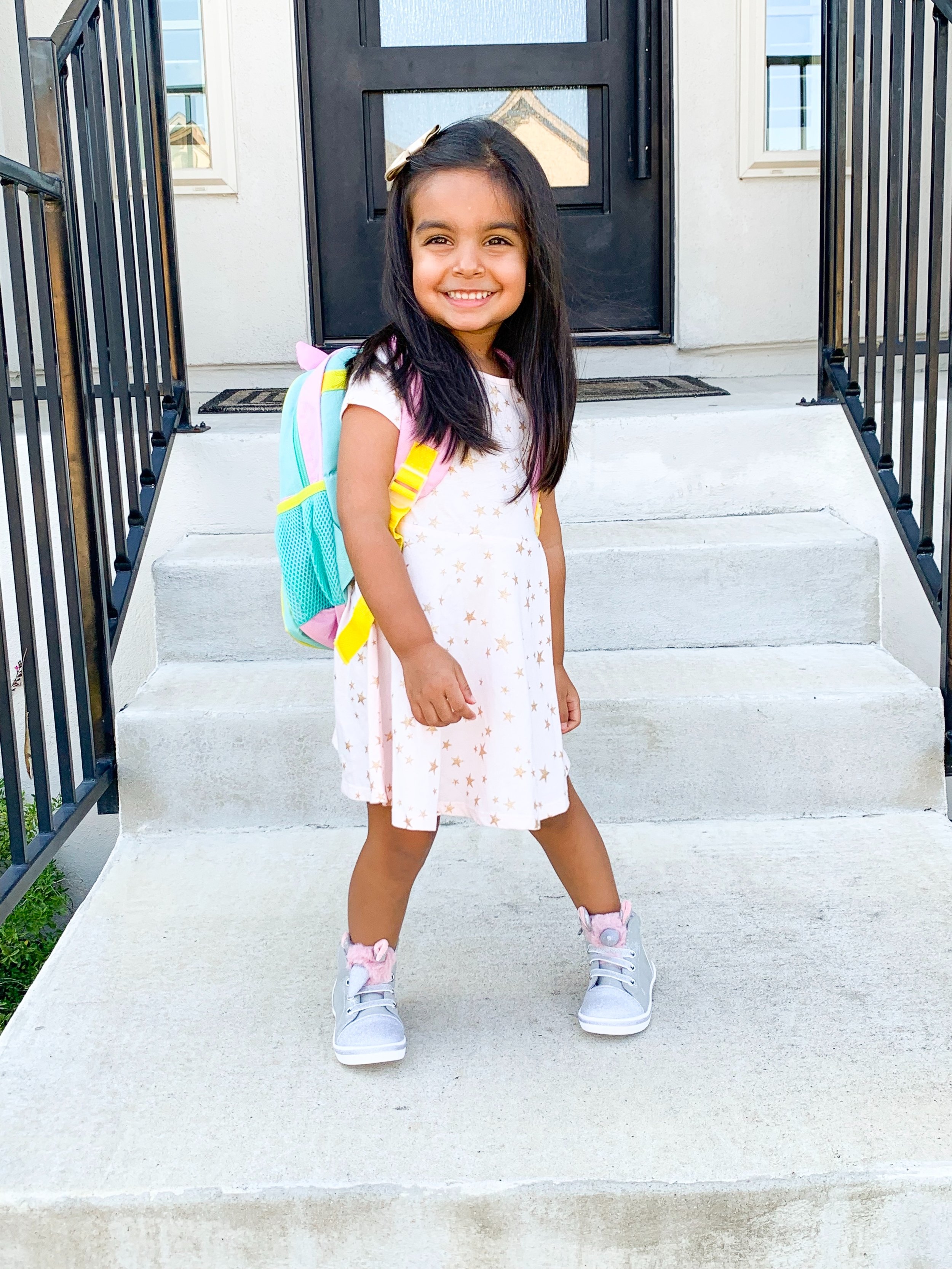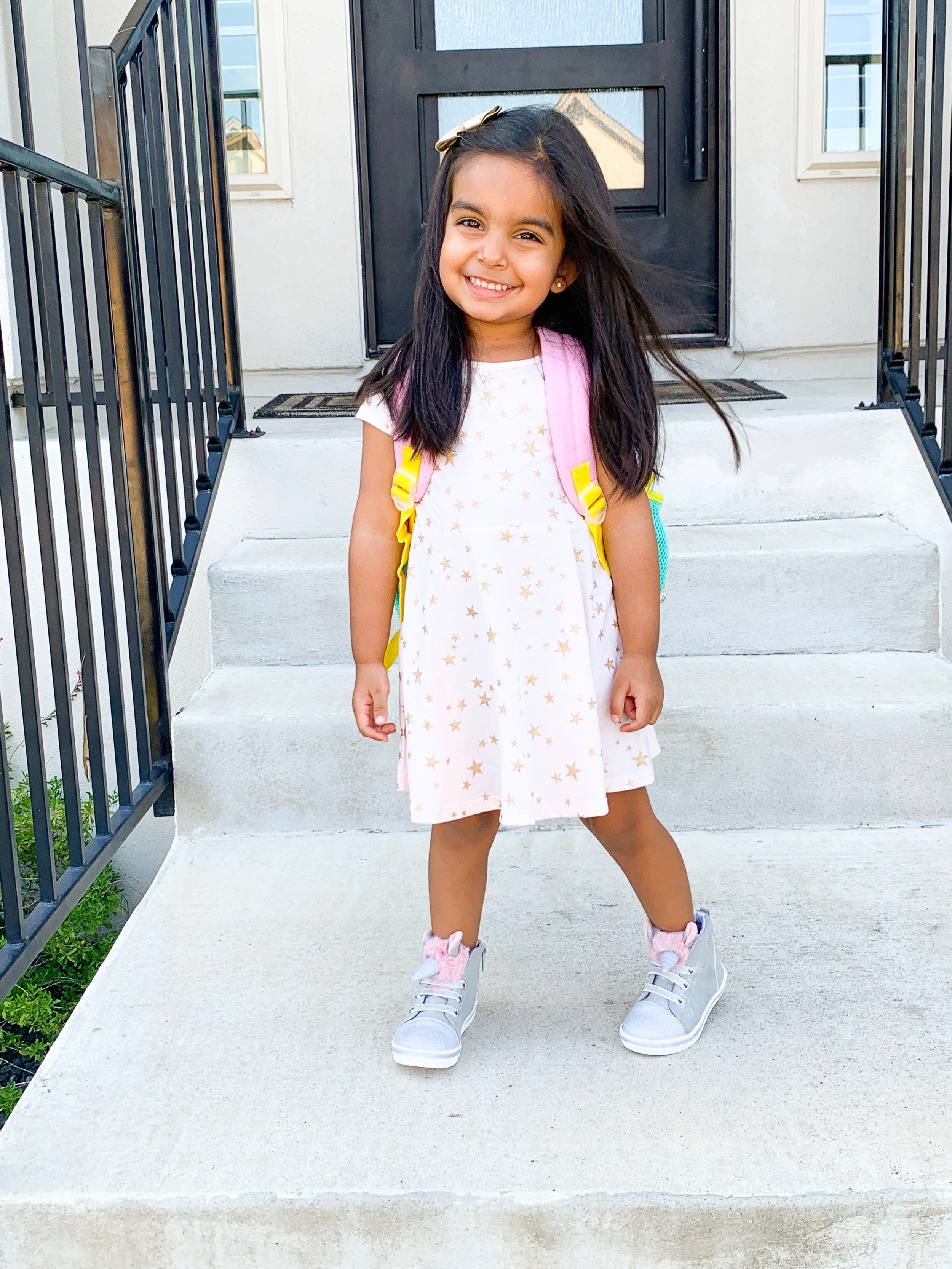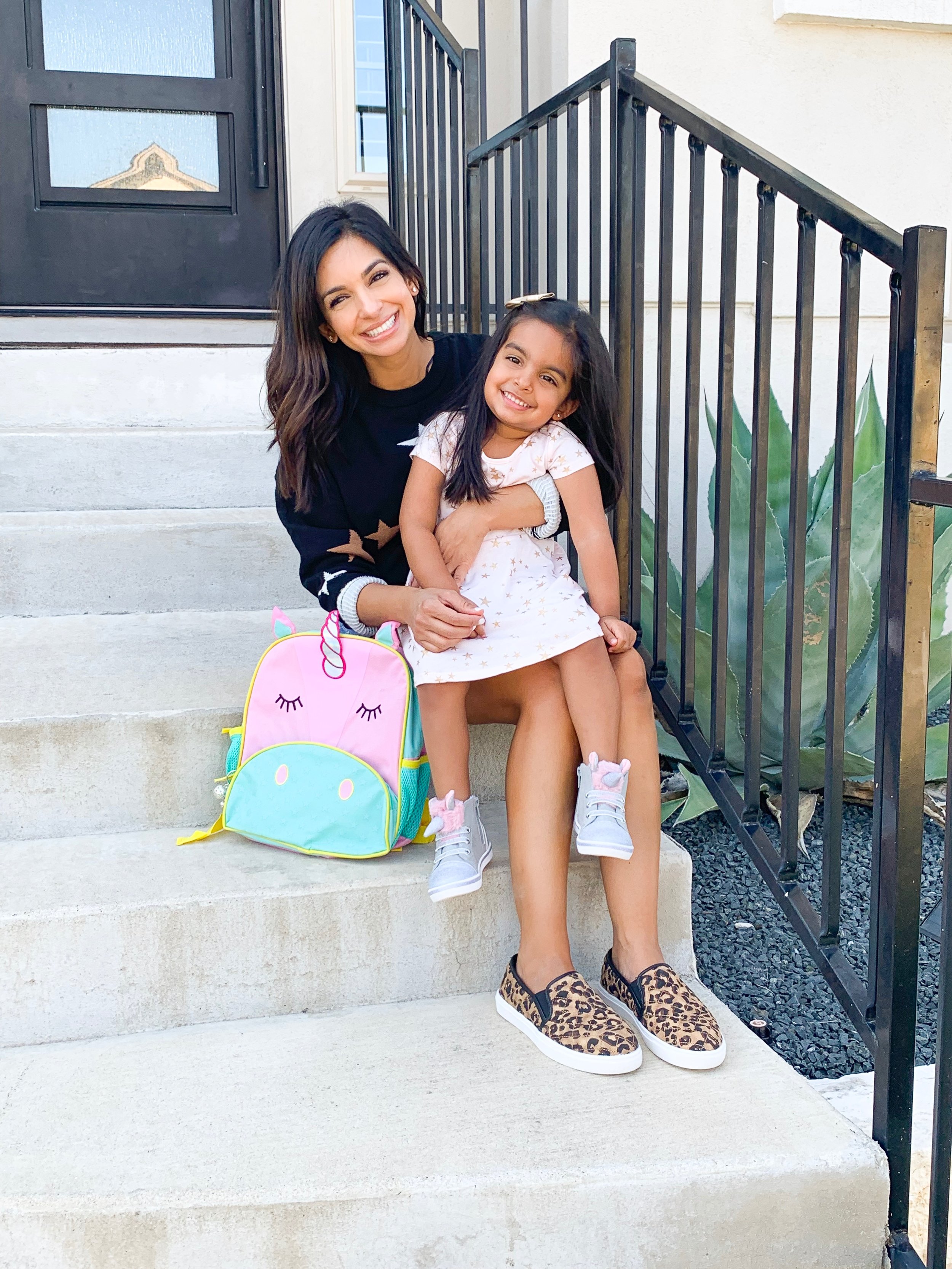 This summer flew by and we have been in full back to school mode around here. Sophia is ready to head back to preschool in a couple of weeks. We're soaking up all the mommy daughter one-on-one time we can get, I'm going to miss having my little buddy with me all day (I may not miss her braiding my hair everyday though…ouch!!)
When I was back to school shopping for both of my girls, I got some of their favorite things from Walmart. We've gotten so many cute leggings, dresses, and tee shirts. There's so many cute prints to choose from like this star dress Soph is wearing, and I don't think she's ever going to take off these $9 unicorn shoes or her unicorn backpack. Walmart has become a go to for us over the past several months for adorable AND affordable kids clothes!
I'll be enjoying every minute with my sassy Soph before she's back at preschool and she'll be ready to take on this year in style! Check out her poses though 😉
XOXO,
Nas
Thank to Walmart for partnering with me on this post. As always, all thoughts and opinions are my own.