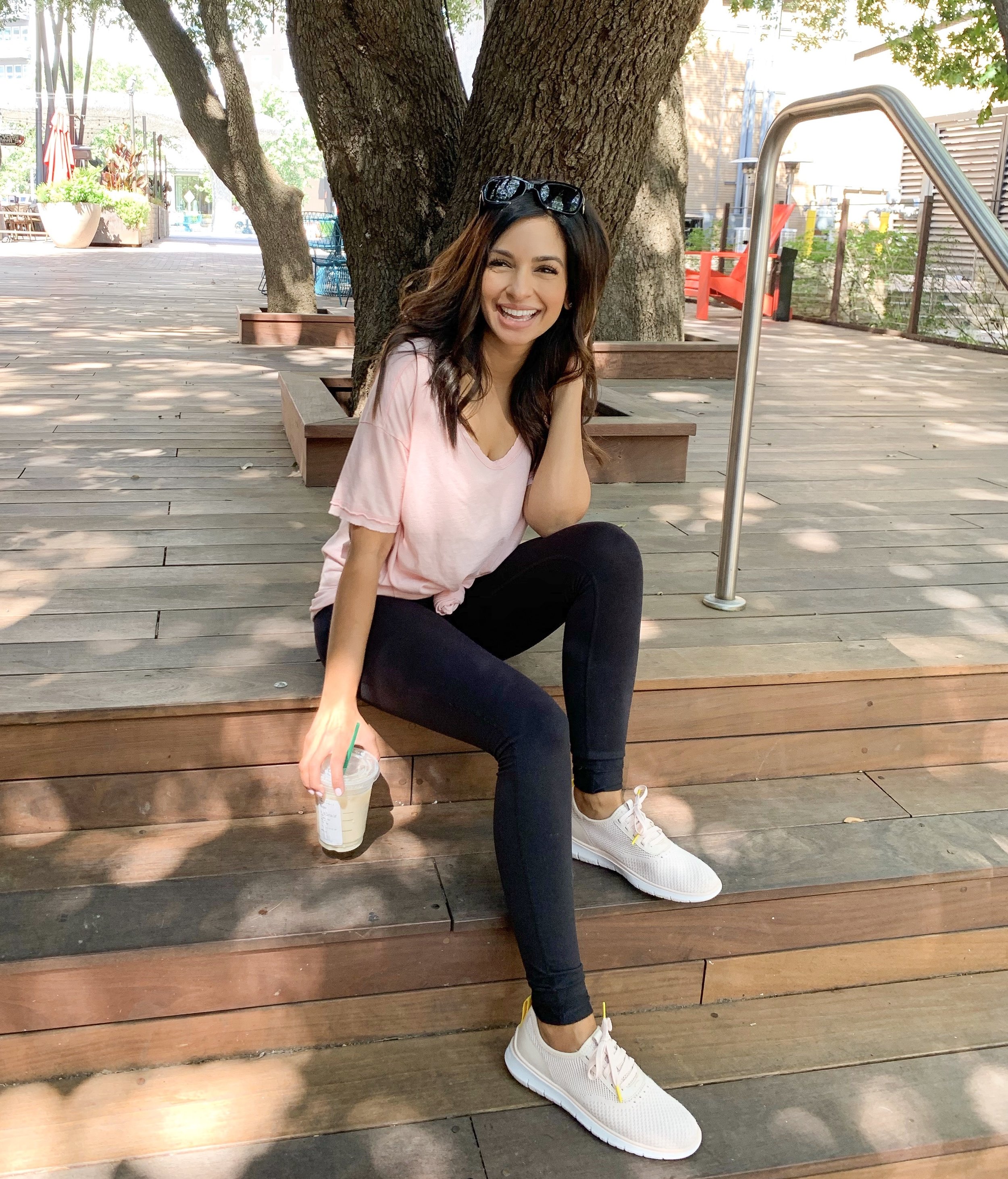 Can you guys believe our summer is half over?! The kids go back to school in mid August and it has just flown by! We have been on the go non stop and something that has really suffered this summer are my workouts! So, I'm putting it in writing: my fitness goal for the rest of summer!
Before I break it down, I had to share these Generation ZERØGRAND sneakers I've been getting so much wear out of! What first drew me to them was the color (because who doesn't love a pretty peachy pink sneaker?!) but when I put them on I was like OH-EM-GEE these feel amazing!! They have a sock like feel – SO comfy. I even wore them while traveling with the kids last month and loved how lightweight they were for a full day of travel! Their shoes are so comfy and I currently have these sneakers in my cart too!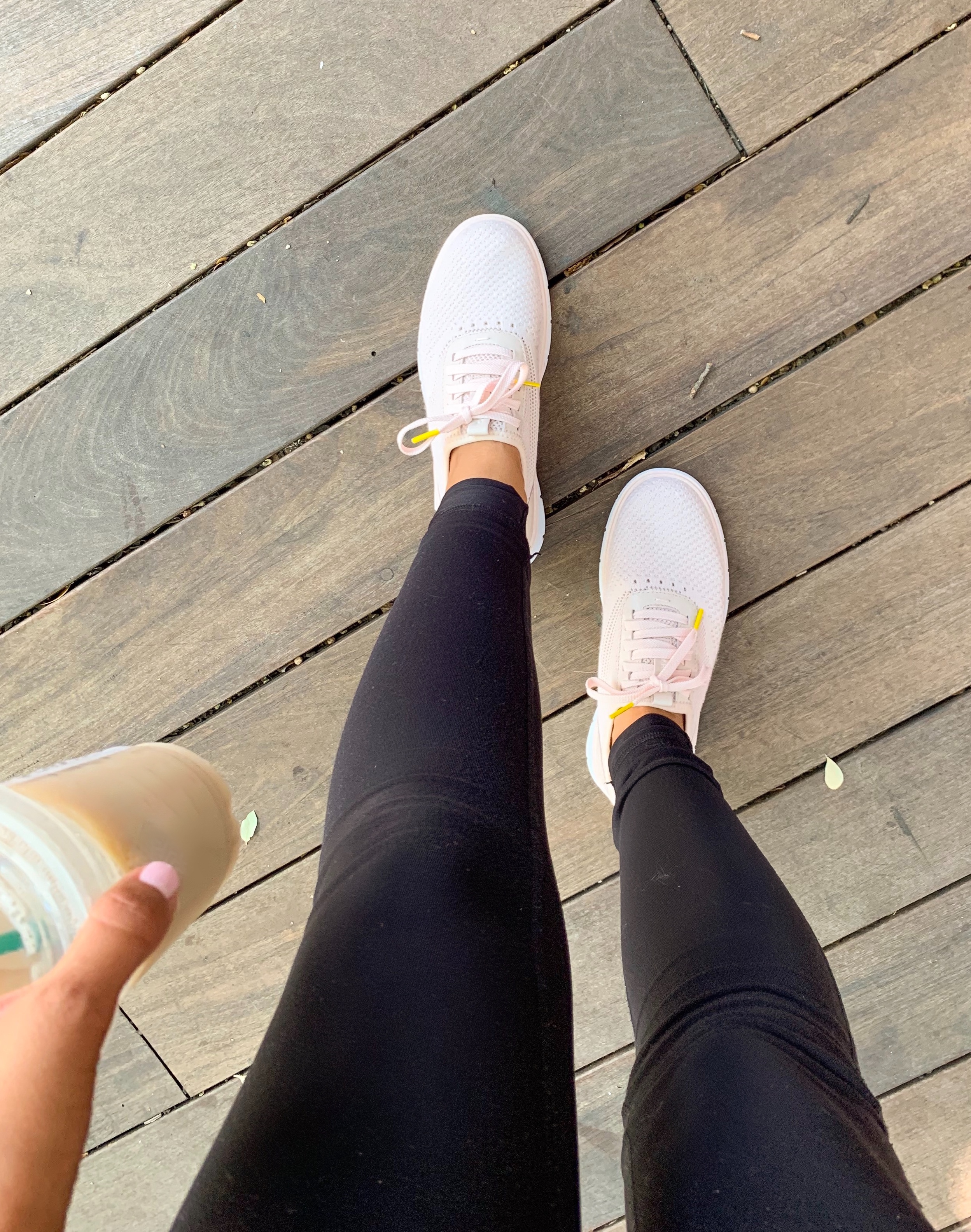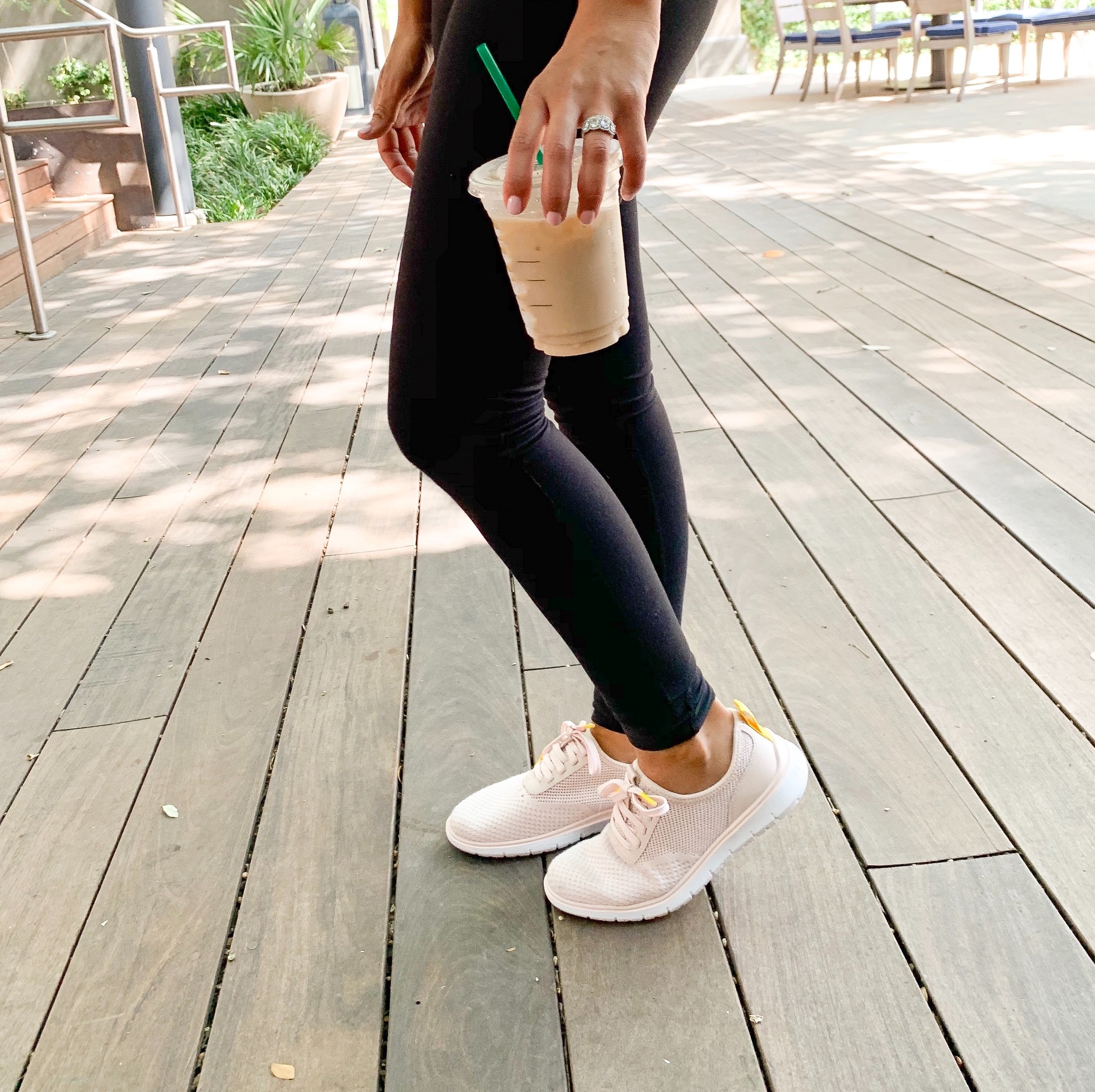 Ok, back to the fitness goal. My commitment to myself for the next month we have left of summer is to do SOMETHING active for at least 30 minutes at least 4 days a week. I've set this goal for myself in the past and it was very attainable and usually that 30 minutes would turn into 45-60 because once I get the momentum going I'm good to go! Finding the motivation is the challenge, so I'm hoping that resetting this goal (and putting it here in writing!) will give me the push! Anyone wanna join?
XOXO,
Nas
SHOP THE POST

This post is in partnership with Cole Haan. As always, all thoughts and opinions are my own.