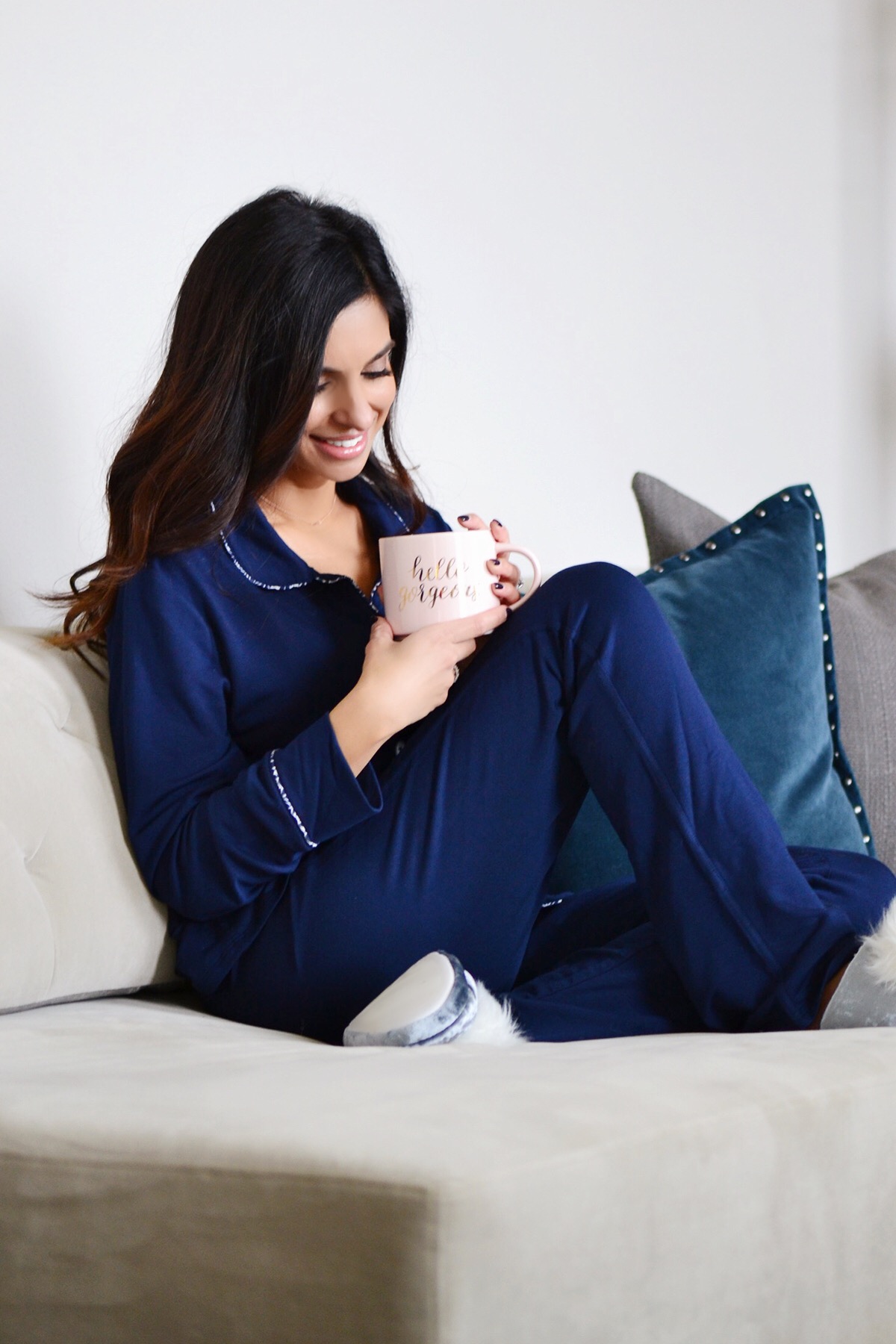 Who else has been exhausted this week? This month has been so full of holiday gatherings! There have been lots of holiday parties, dinners with friends, and events at the kids' schools. Then with Christmas we've had a bunch of family dinners and it's been really fun. I've had to get myself a lot more dressed up on a daily basis than usual! Which is exactly why I've been living in comfy pajamas and my favorite lounge wear this week. This lounger set from Evy's Tree is probably the softest set I own and I'm obsessed! They just launched their lounge wear and they're also currently having a major site wide sale! You'll definitely need to check out their website for other favorites from them!
In the past, I never invested in good lounge clothes. But once I got my hands on my first pair of cozy leggings or Barefoot Dreams robe, I never went back! There's also something to be said about feeling good when you look good. If I'm wearing raggedy clothes around the house, I feel like a hot mess. When I'm wearing a pretty set of pj's or a good cozy cardigan with cute lounge pants,  I don't feel so bad when I can't get myself dressed til almost noon (which is definitely my reality some days!). I often get asked how do I manage to get myself ready every morning while taking care of three kids and my answer to that is- I don't always! There are some days, especially on the weekends, where I barely manage to take a 5 minute shower and throw on some lounge clothes and do laundry and clean all day. On those days I look for comfort first, but I still like to feel put together!
So, if you're like me, and you crave a great pair of pajamas or clothes to lounge in – here are some of my picks I want to share with y'all! Many are on sale now!
Happy lounging, friends!
xo
Nas