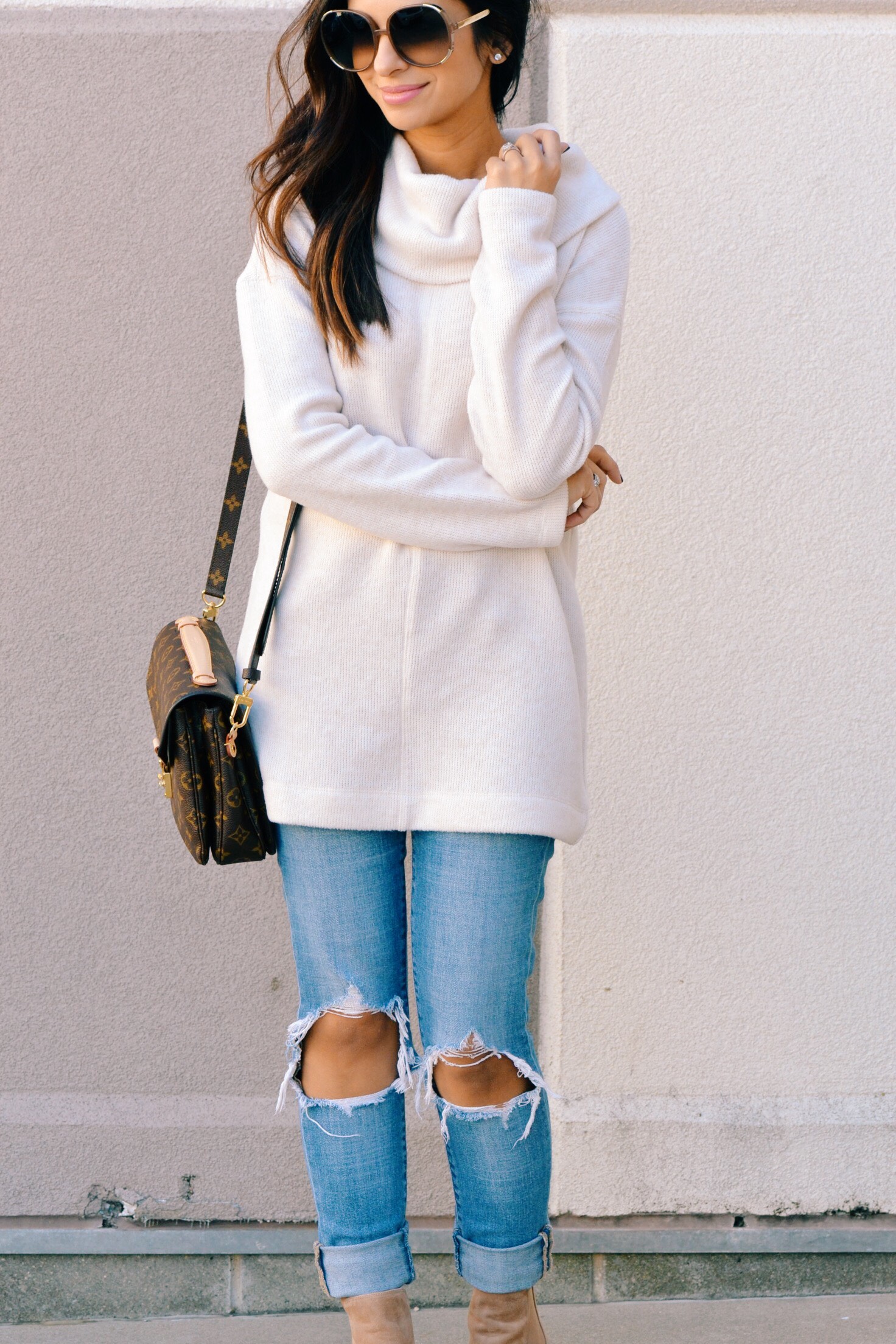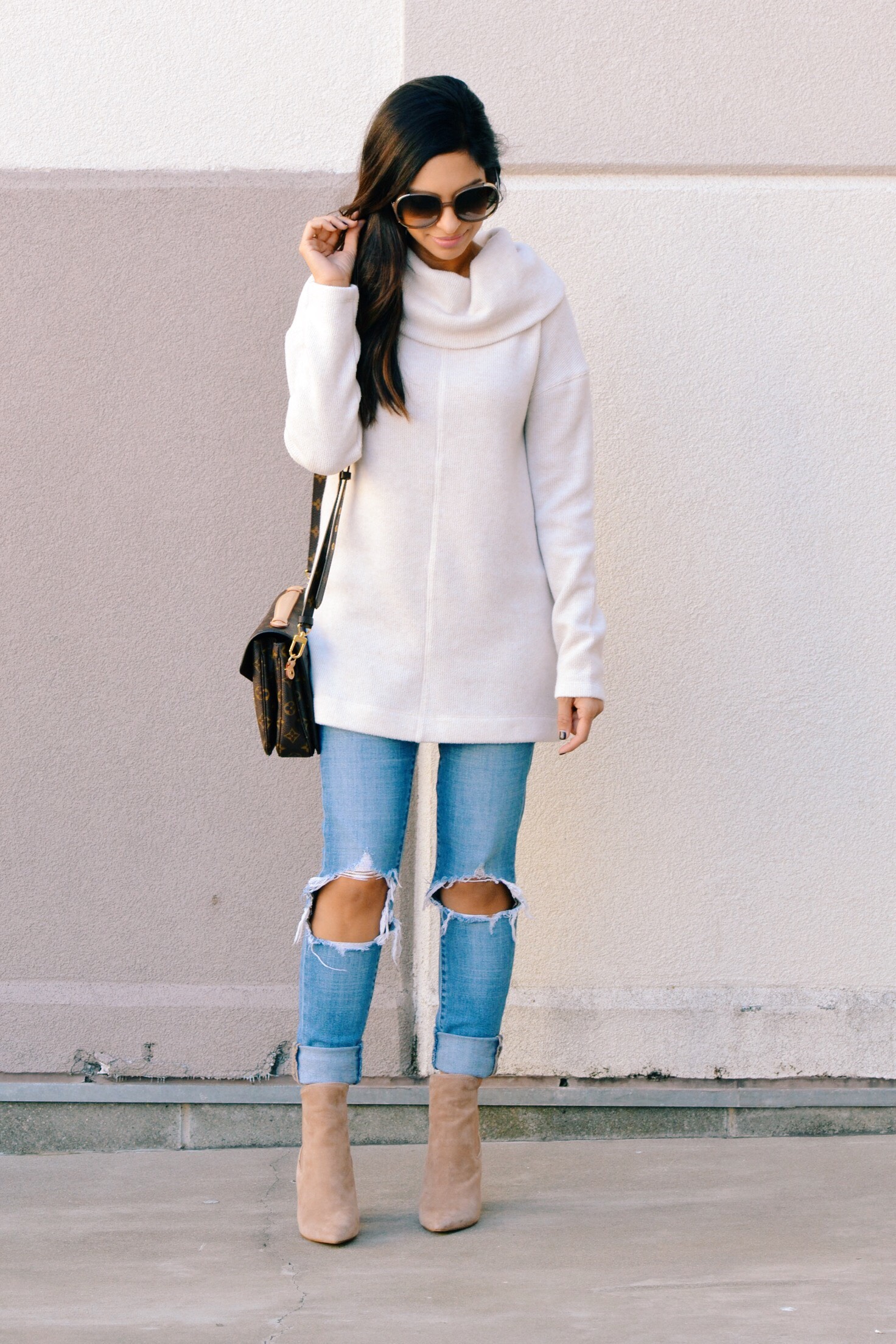 November is here which means we MIGHT be getting some colder sweater weather days in Austin guys!  I love this time of year. I love that the temps are dropping, and I love that we are approaching the holidays! Thanksgiving has always been one of my favorite holidays. It's not as stressful as Christmas can get for a mom of three, and what can I say- I love to eat!
I'm so ready for sweater weather to be here in full effect. I picked up this cute cowl neck sweater when I was on a Target run. I can't help but leave with a cart full of stuff when I go in for just one or two list items! Their fall gear is so cute right now! You can't beat a cozy $25 sweater.
A good warm sweater is a staple for me because wearing a jacket on top of whatever I'm wearing feels so restricting when I'm with the kids. Take a peek at some of my picks for cute cozy sweaters out right now!

SHOP MY OUTFIT: